The world's biggest celebration of children's books and reading is back on Thursday 4th March 2021 – it's World Book Day!
Every year, publishers (with the support of National Book Tokens) create a list of books by best-selling authors and illustrators that are available to buy for just £1 each.
---
Wondering what free books are on offer for World Book Day 2021?
Check out this amazing selection!



---
How can I get a World Book Day token?
If you're a Whizz Pop Bang subscriber, one will pop through your letterbox! There's one printed on page 34 of Whizz Pop Bang: Pesky Parasites. Not a subscriber? Sign up here.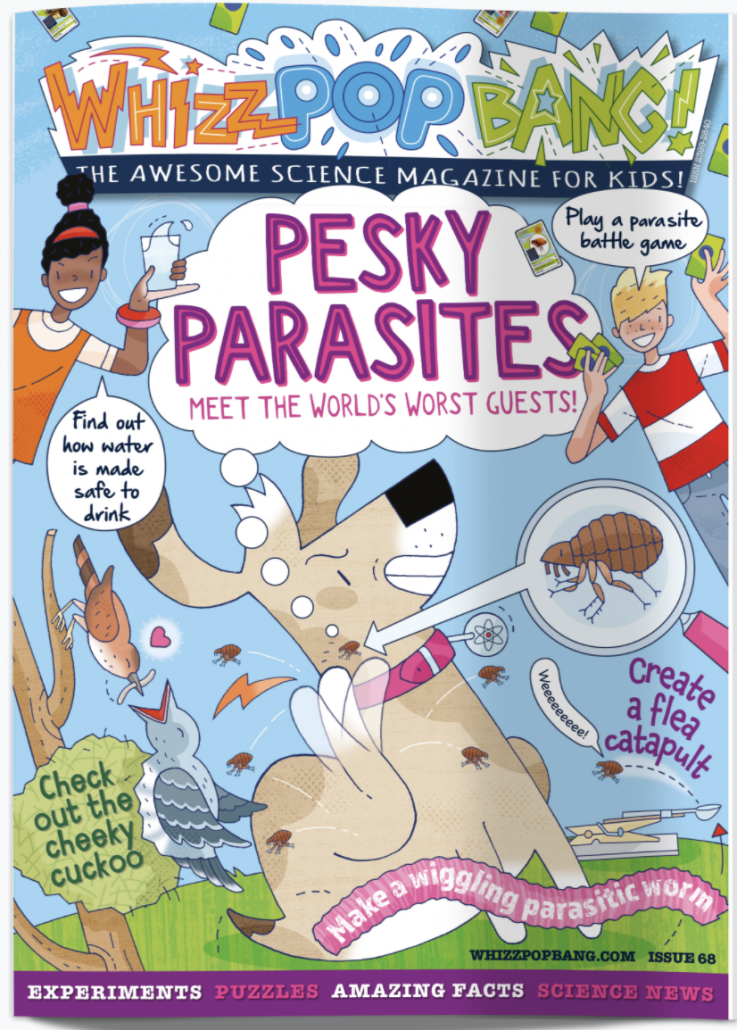 More than 15 million World Book Day vouchers will be distributed to children in the UK and Ireland, so your child may get one from school, nursery or a youth group, too.
---
Where can I spend World Book Day vouchers?
Take your voucher to a participating book shop (you can find a list here) and exchange it for a FREE £1 World Book Day book, or £1 or €1.50 off any full-priced book or audiobook costing at least £2.99 or €3.99.
Obviously, the pandemic means that World Book Day be a bit different this year. World Book Day vouchers will be provided to schools and nursery settings. Schools will also have the option of a new single-use digital version to share with families that can be printed at home or shown to booksellers on a phone or tablet.
World Book Day's £1 books can be found in major supermarkets as well as bookshop chains, and bookshops are offering new ways to make the £1 books available, even in lockdown. Booksellers will honour the tokens beyond the 28th March (while stocks last) and many are planning to welcome families to World Book Day events later in spring.
---
WIN a bundle of books by World Book Day authors!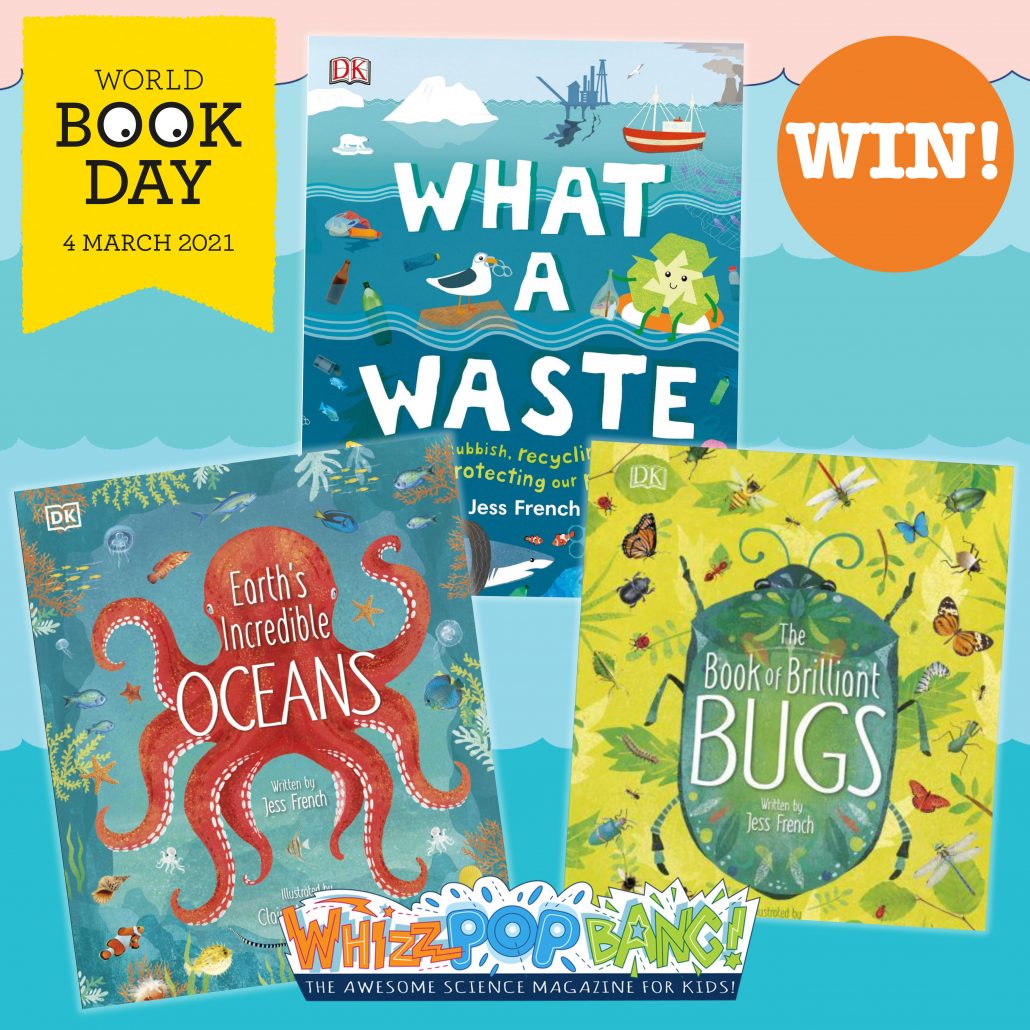 Our friends at World Book Day have given us some brilliant books to give away! Five winers will each win:
What a Waste: Rubbish, Recycling and Protecting Our Planet
Earth's Incredible Oceans and
The Book of Brilliant Bugs
all by brilliant World Book Day author and super scientist, Jess French!
Just answer this question in the comments to be in with a chance of winning:
What is a baby alpaca called?
a. A llamaling
b. A cria
c. An alpacapup
If you can't see the 'Leave a reply' box below, click here to see the full version of this blog post.
This competition closes at midnight on Wednesday 31st March 2021. Whizz Pop Bang competition terms and conditions are here and World Book Day terms and conditions are here.