Woo hoo! It's the 75th edition of Whizz Pop Bang! 
To celebrate our 75th magazine this October, 75 lucky leaves will be tucked into subscriber copies of TREMENDOUS TREES and every reader who finds one will win a copy of our brand-new science activity book! Subscribe today and maybe you'll be one of the first people in the world to own the awesome Whizz Pop Bang Snip-Out Science book! 
That's 75 prizes for 75 readers to celebrate 75 amazing issues of Whizz Pop Bang!
Will your child be a winner?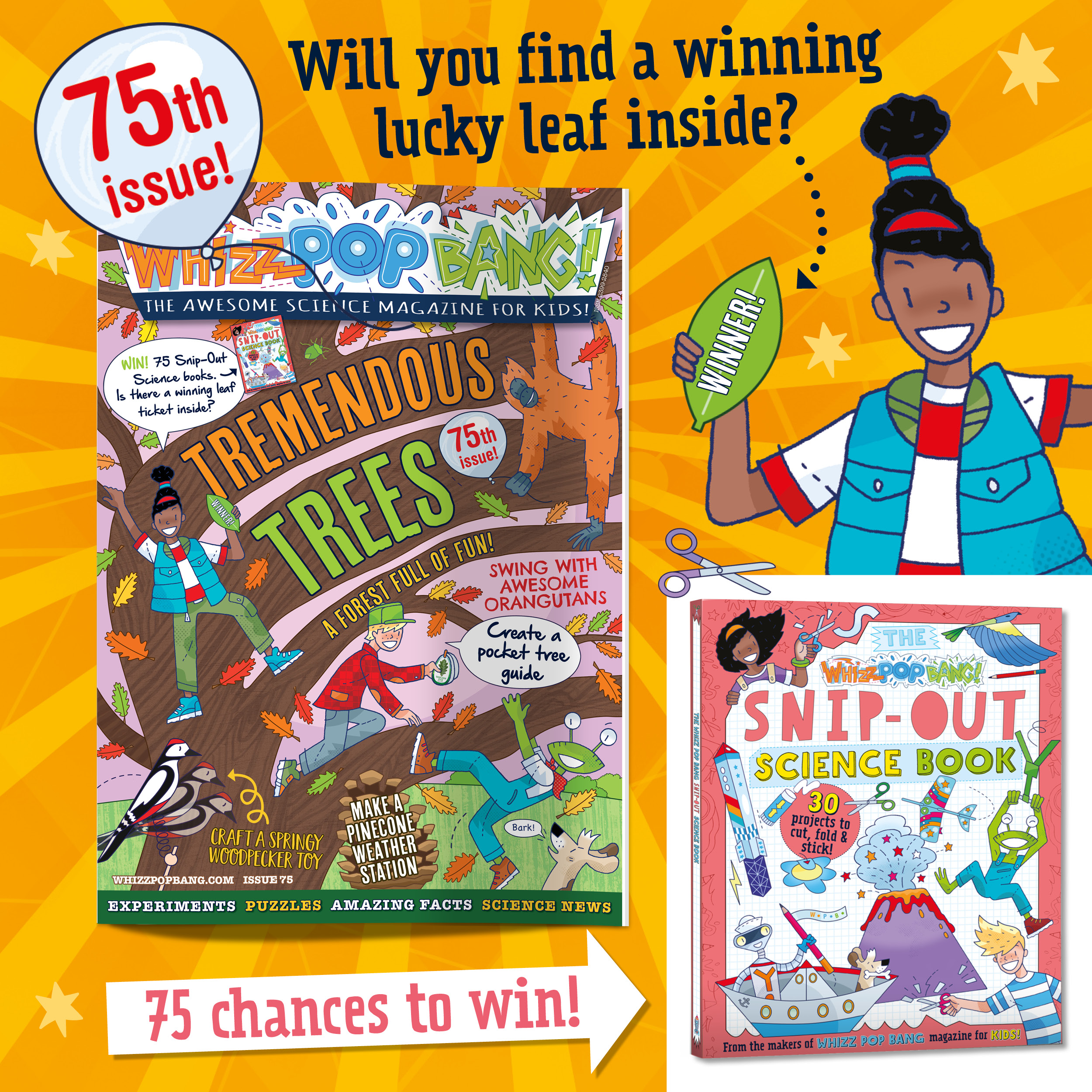 Subscribe by midnight on 4th October! Sign up to start your child's science adventures with our celebratory 75th edition – TREMENDOUS TREES...
• 75 winning tickets hidden inside
• Make a pinecone weather station
• Craft a springy woodpecker toy
• Cut out a pocket tree guide
Subscribe online today and award-winning magazines will soon come bursting through your child's letterbox each month, packed with hands-on experiments, puzzles and awesome science news!
BRAND-NEW Science Activity Book – COMING SOON!
The Whizz Pop Bang Snip-Out Science book is stuffed with 30 projects to cut, stick and fold and will be available in our shop from 1st October 2021. Test fantastic flying machines, engineer brilliant bridges, make a moveable skeleton, craft some super sea creatures and much more!