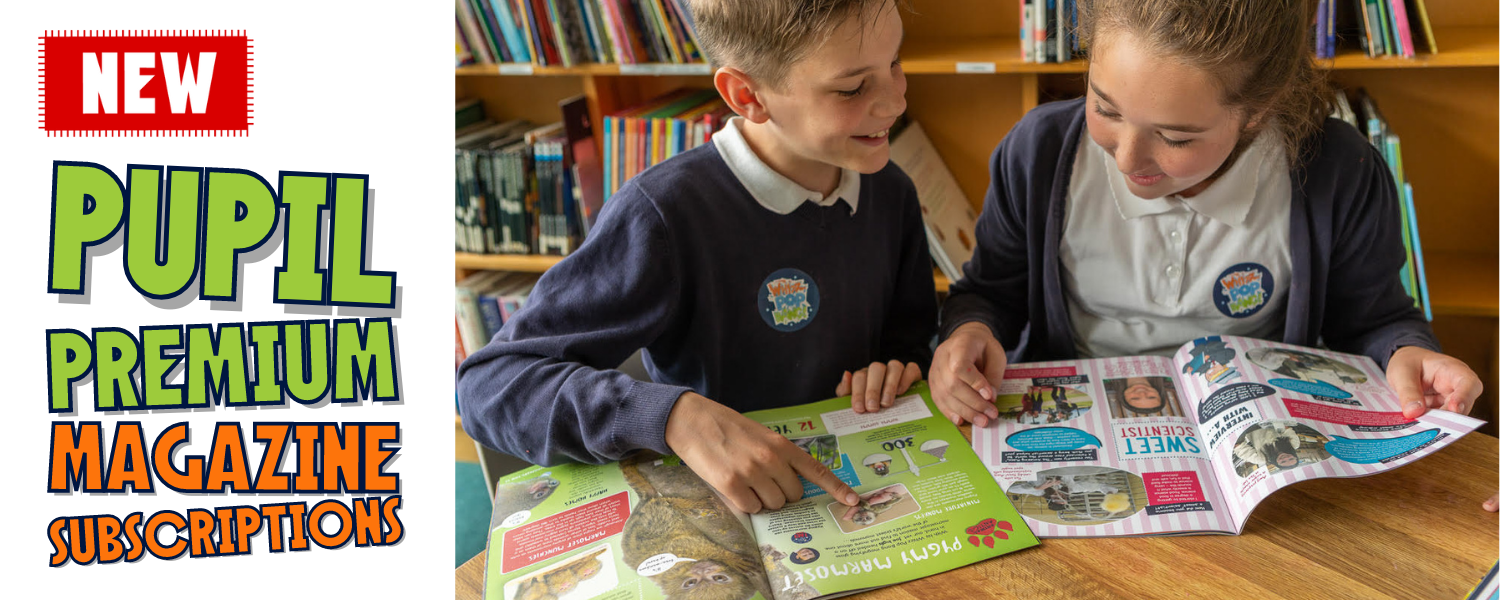 Are you looking for new reading experiences for your Pupil Premium children?
With a subscription to Whizz Pop Bang, Pupil Premium children can look forward to receiving their very own magazines through their letterboxes each month. 


Reduced cost for Pupil Premium students
Enhanced reading experience – children who are reluctant to read books are often more comfortable reading magazines, where text is broken down into small, manageable chunks
Simple to set up – just email your order to schools@whizzpopbang.com
The magazines are sent to children's homes each month so you can be sure Pupil Premium pupils are directly benefitting
Helps children to fall in love with science as well as reading
FREE science and reading resources for your entire school when you order 10 or more Pupil Premium subscriptions
Plus a FREE magazine subscription for your school library when you order 20 or more Pupil Premium subscriptions
If you have any queries, please don't hesitate to get in touch at schools@whizzpopbang.com or 0330 2233 790.