Inspire some epic engineering with this Build Your Own Plane Launcher from Build Your Own. The 47-piece kit contains everything you need to slot together and build this impressive Paper Plane Launcher. Simply press out the parts of heavy-duty cardboard, follow the instructions to attach the elastic bands for the twin propulsion system, and you are ready to go! Using the Build Your Own Paper Plane Launcher, the planes can reach up to an incredible 10 metres!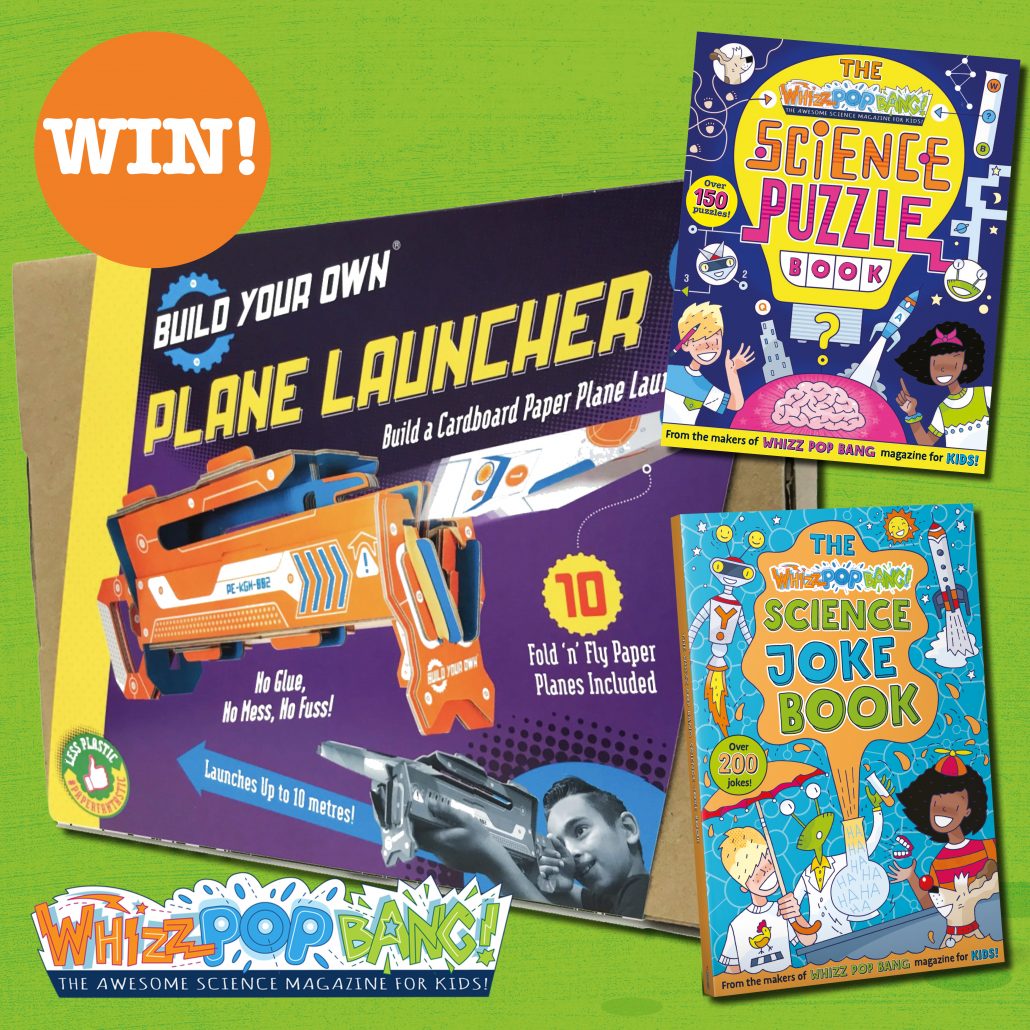 Once they've tested the basics, it's possible to push the boundaries; experimenting with wing adjustments or combining the integrated power scale and the plane's flight dynamics to produce a different flight path outcome. Kids can take playtime to a new level creating straight or looped flight paths, testing accuracy skills using the scoring targets, and designing their own obstacle courses – the possibilities for fun are endless! We've got three to give away to lucky WPB fans, and that's not all…
To make sure your young scientists are super-busy, we're also giving away a brain-stretching Whizz Pop Bang Science Puzzle Book and a rib-tickling Whizz Pop Bang Science Joke Book to each winner!
To be in with a chance of winning one of three Build Your Own Plane Launcher kits, joke books and puzzle books, simply answer this question in the comments:
Which of the below is not usually found as part of an aircraft?
A Skirt
B Fuselage
C Cockpit
Good luck!
This competition closes at midnight on 31st January 2020. Whizz Pop Bang competition terms and conditions are here.
Whizz Pop Bang is a top-quality, gender-neutral, advert-free science magazine for families everywhere. Each issue is packed with experiments, activities, amazing facts, puzzles, jokes, riddles and more. Find out more here!