Have you tried the word wheel puzzle in the Wild Wheels issue of Whizz Pop Bang? See how many words (or two letters or more) you can make from the letters in the wheel – they all must contain the letter 'O'! There's one seven-letter word hiding inside, too…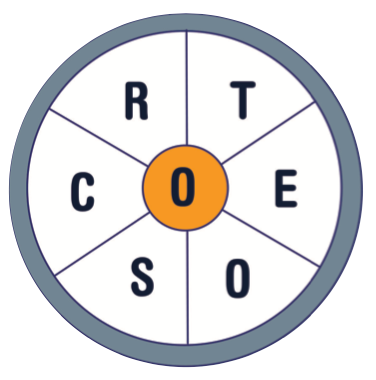 Find loads more wheel-related puzzles, experiments and more in WILD WHEELS, on sale now!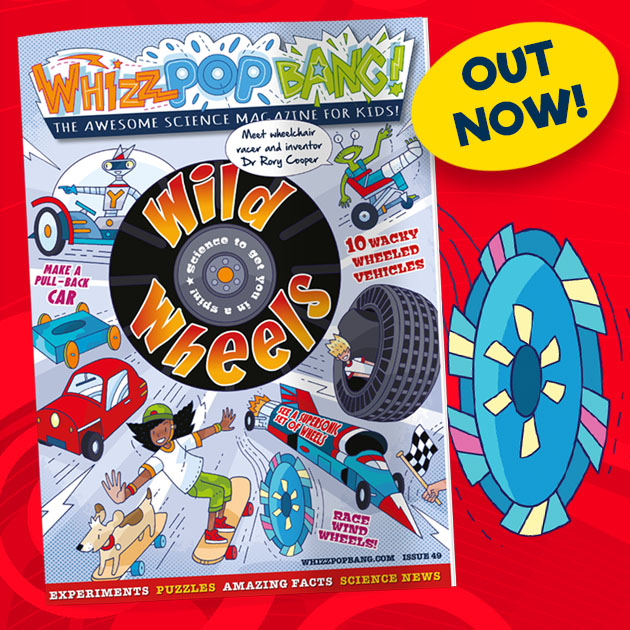 Scroll down when you're ready for the answers… no peeking!
.
.
.
.
.
.
.
.
.
.
.
.
.
.
.
.
.
Here they are…
.
.
.
.
Did you find the 7-letter word? It's SCOOTER!

Here's our full list – but have you found any more? Let us know in the comments!
6-letter words:
1) escort 2) roscoe 3) torose 4) rectos 5) scoter 6) coster 7) cooers 8) sector 9) corset
5-letter words:
1) roots 2) store 3) escot 4) torso 5) roost 6) score 7) scoot 8) rotos 9) roset 10) rotes 11) crest 12) roose 13) ceros 14) cooer 15) torse 16) coots 17) toros 18) cores 19) tores 20) corse 21) coset 22) torcs 23) recto 24) cotes
4-letter words:
1) rets 2) rote 3) rose 4) root 5) rocs 6) roes 7) roto 8) tors 9) toro 10) tore 11) torc 12) toes 13) sort 14) sore 15) soot 16) scot 17) rots 18) sect 19) erst 20) oots 21) eros 22) cote 23) orts 24) cots 25) cost 26) cero 27) core 28) recs 29) orcs 30) coot 31) rest 32) coos 33) ores
3-letter words:
1) coo 2) set 3) sot 4) toe 5) too 6) tor 7) cot 8) cor 9) ser 10) cos 11) ret 12) ors 13) rot 14) ort 15) ose 16) rec 17) res18) roe 19) roc 20) ore 21) orc 22) sec 23) ers 24) oot 25) oes
2-letter words:
1) to 2) oe 3) so 4) re 5) et 6) or 7) os 8) er 9) es