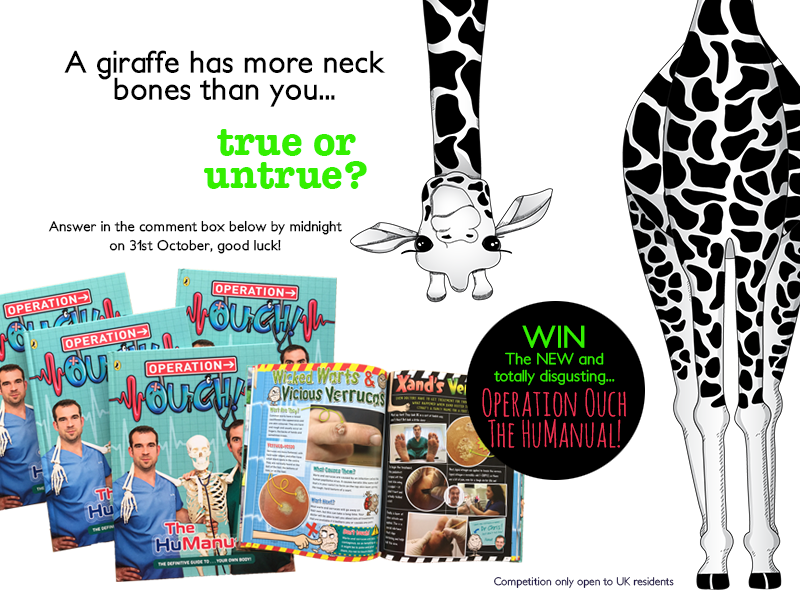 Is there anything more disgusting than sick, poo, snot and verrucas? NO!!! Which is exactly why kids absolutely LOVE reading books all about the human body. This brand new book Operation Ouch The HuManual by doctor duo Chris and Xand van Tulleken couldn't be more revolting. Every page you turn will guarantee to turn your stomach too, in fact this book comes with a warning: DO NOT READ WHILST EATING.
We just know Operation Ouch The HuManual will appeal to Whizz Pop Bang readers which is why we've got hold of four copies to give away. Get ready for the gross factor!
To enter this online competition simply answer the following question:
A giraffe has more neck bones than you… true or untrue?
Answer in the comment box below before midnight on 31st October, good luck 🙂
Hint: read the current issue of Whizz Pop Bang to find out the answer! To buy this issue visit our online shop here.