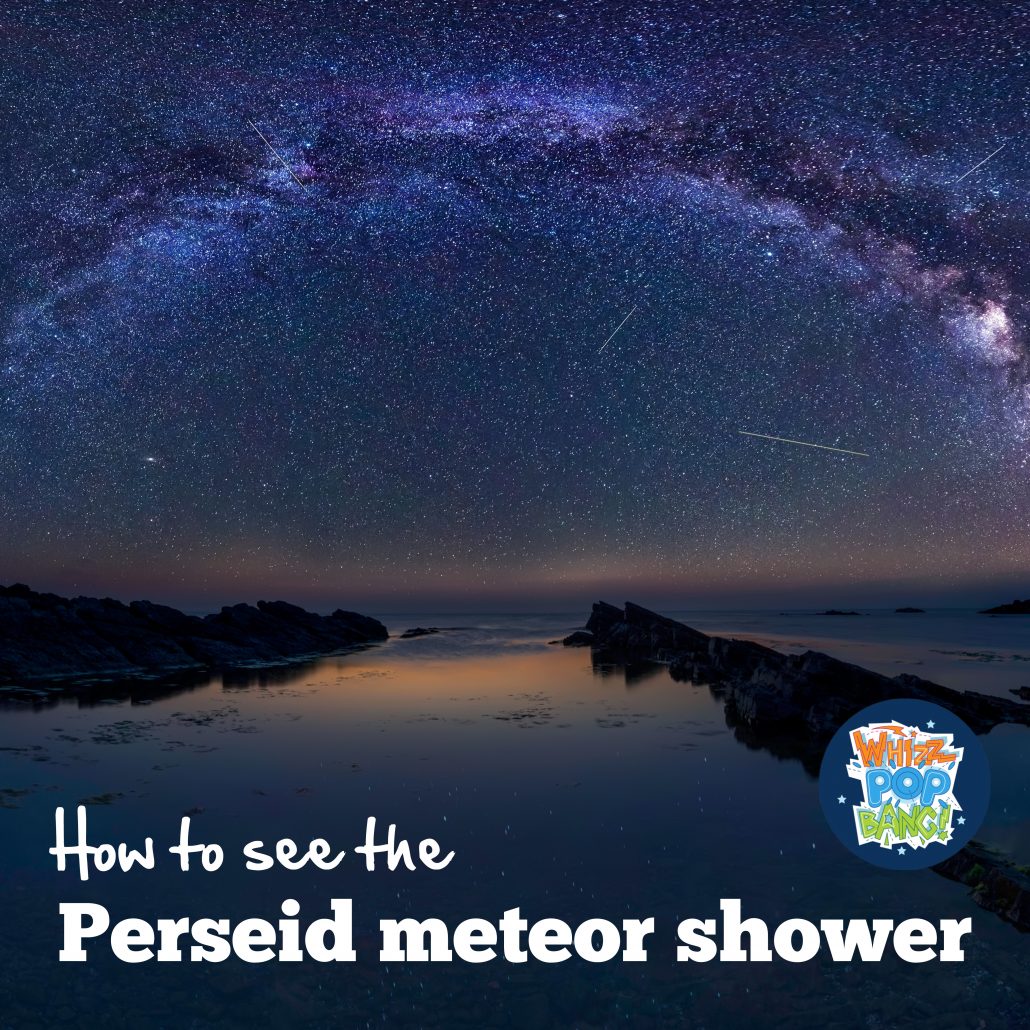 The Perseid meteor shower is a spectacle not to be missed as, if conditions are right, it's a great opportunity to spot lots of bright meteors – 60 or more per hour!
In 2021, the Perseids are visible between 16 July – 23 August, but in 2021 the meteor shower reaches it peak on 11th/12th and 12th/13th August.
Here are some top tips for how to spot meteors:
☄️ Research the best time to spot the meteor shower – for the Perseids in 2021 in the UK, this is in the early hours of 12th and 13th August. The days leading up to these dates could also be good opportunities to see a good show.
☄️ Ideally, the sky should be dark. You'll get a better view away from streetlights and when the Moon is not full. The Moon sets by 10pm in mid-August in the UK, so the sky will be darkest after that time.
☄️ Fill your view with the sky and wait! Lying on the ground is a great way to see as much as possible, or get comfy in a deckchair.
☄️ Give your eyes 15 minutes to get used to the dark
☄️ Check the weather forecast – a clear sky will give a better view.
☄️ Look low in the north-eastern sky to spot the Perseids, although they can appear anywhere in the sky.
Find out everything and more you need to know about the Perseid meteor shower in this brilliant blog post on the Royal Observatory's website.
There's lots more information about the Perseids on Astronomy Now, too.