Included in the Whizz Pop Bang downloadable school resources are lesson packs written by experienced primary school teachers. The packs are complete lessons for specific year groups and linked to the National Curriculum and the Scottish Curriculum for Excellence. They contain everything you need to teach the lesson, apart from some inexpensive resources. Each lesson pack contains:
A differentiated lesson plan
A PowerPoint presentation to run the lesson
Any other sheets you might need; for example, tables to record results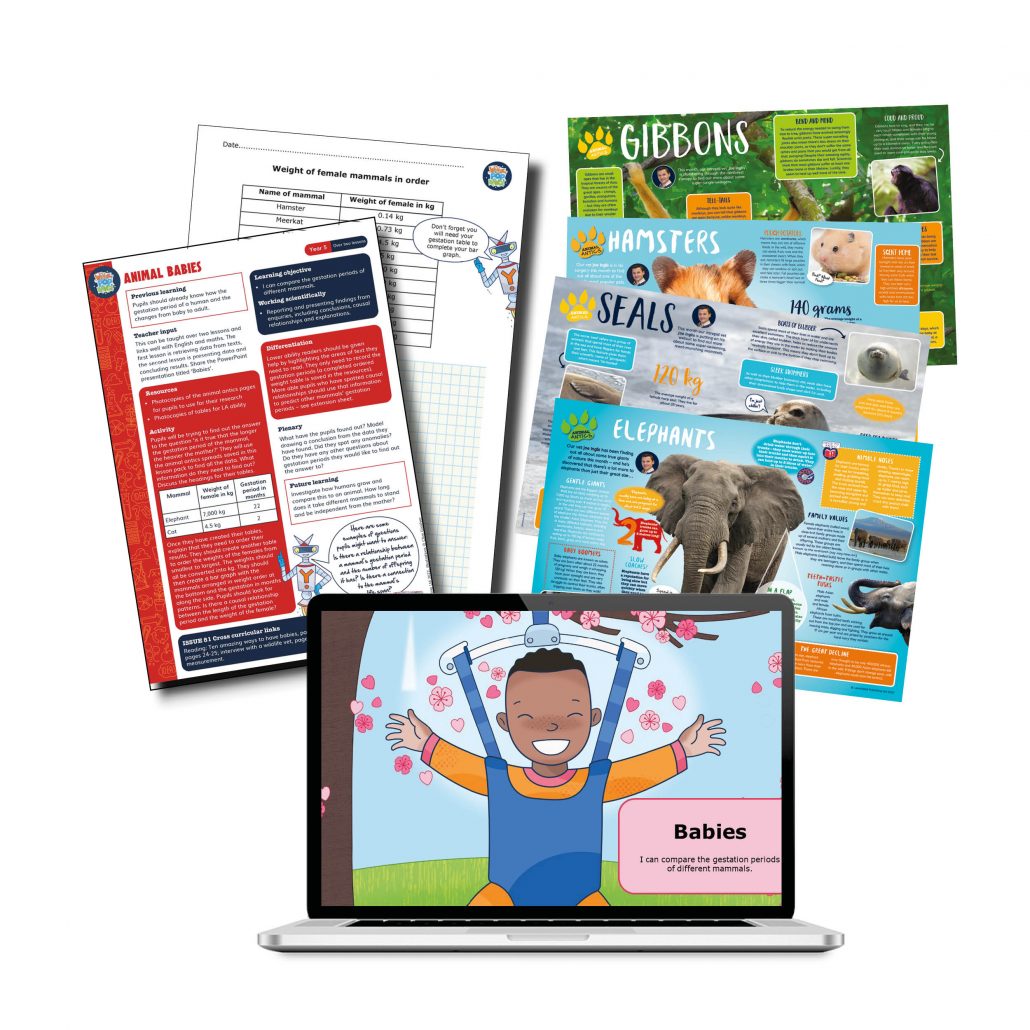 The Whizz Pop Bang resources are not scheme of work, but our lessons are not one-offs either – they will fit into your medium-term plan. To help you do this, on each lesson plan is a box that states the previous learning your pupils should have done and a box suggesting future learning. This helps you to ensure a clear progression of skill and learning.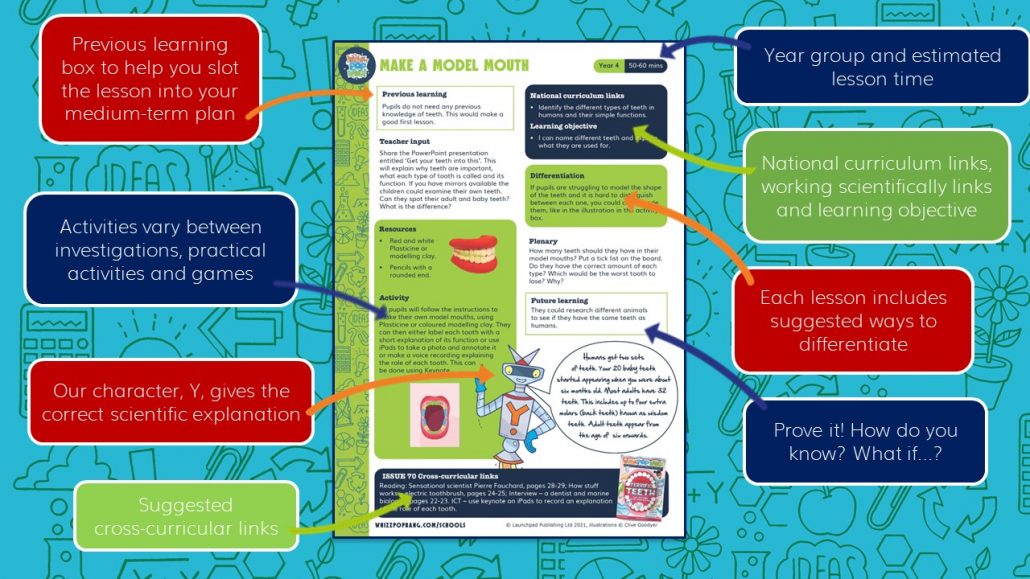 Primary school teachers are expected to remember a huge amount of information for every area of the curriculum. To help, on each lesson plan we explain the science behind the lesson – just look for our robot, Y!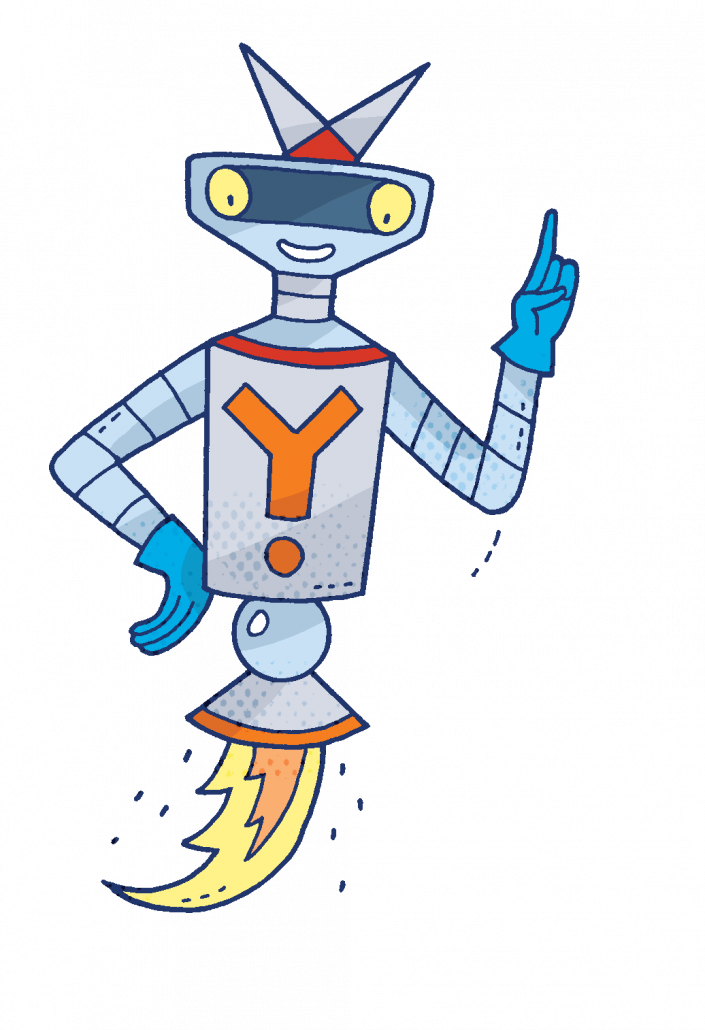 Our PowerPoint presentations give information around the subject area in an engaging, child-friendly way, using illustrations from the magazine.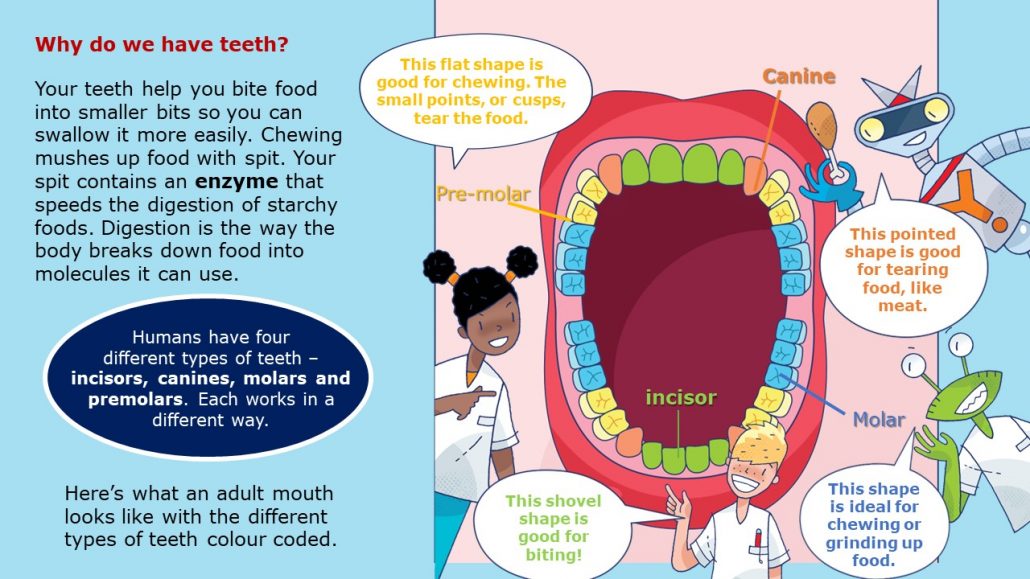 All the files in a lesson pack are stored in one handy zip file, making them quick and easy to download from our website. We know how precious a teacher's time is!
Reading links
Each lesson plan includes links to reading comprehensions that are also part of our downloadable resources. Often, lessons link to other areas of the curriculum too, such as maths and computing.
Why did we produce lesson packs?
Our aim is to help teachers inspire future scientists and to reduce your workload! Our lessons are practical: they are experiments, investigations, games and makes. If you are looking for hundreds of worksheets and lots of marking, our resources are not for you!
If you would like some FREE samples, sign up here for a magazine and an example lesson pack for years 2 to 6.
How much does it cost to gain access to all of the Whizz Pop Bang resources?
Prices start from as little as £197.99 per year for a copy of Whizz Pop Bang magazine through the post each month and whole-school access to our ever-growing library of downloadable teaching resources, with unlimited teacher logins.
We have an individual membership option so teachers and home educators can access all of our amazing downloadable resources for just £20 for the whole year.
"Engaging colourful resources designed to capture the children's attention and encourage enquiry and questioning." Rachael Howard Hatherop, C of E Primary School