September is the ideal time of year for a stargazing party; it's cheap, easy to host and the kids get to stay up 'late' which is always deemed to be fun in itself!
Inside issue 13 is the ultimate guide to the night sky, along with a pull-out stargazing map to help the kids decipher the constellations and find out how to spot Mars, and depending on the conditions, maybe Saturn too!
We've put together a party planner for your science party with a difference, including the recipe for planet cake pops to impress all your party guests. And don't forget to order copies of Whizz Pop Bang science magazine for really cool goodie bags, order single issues here.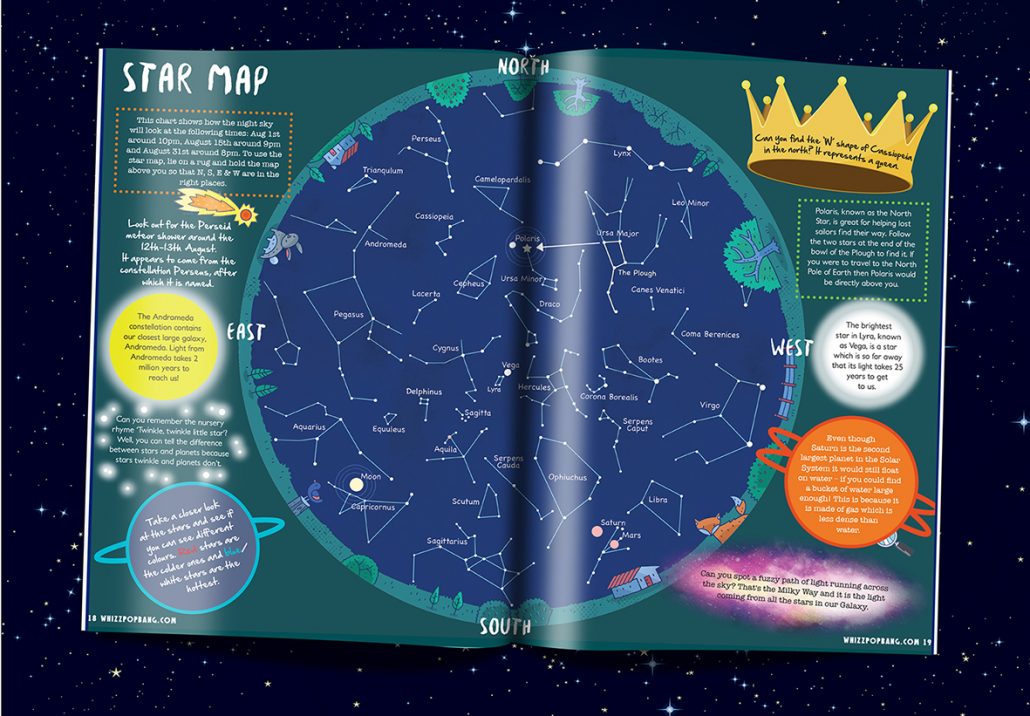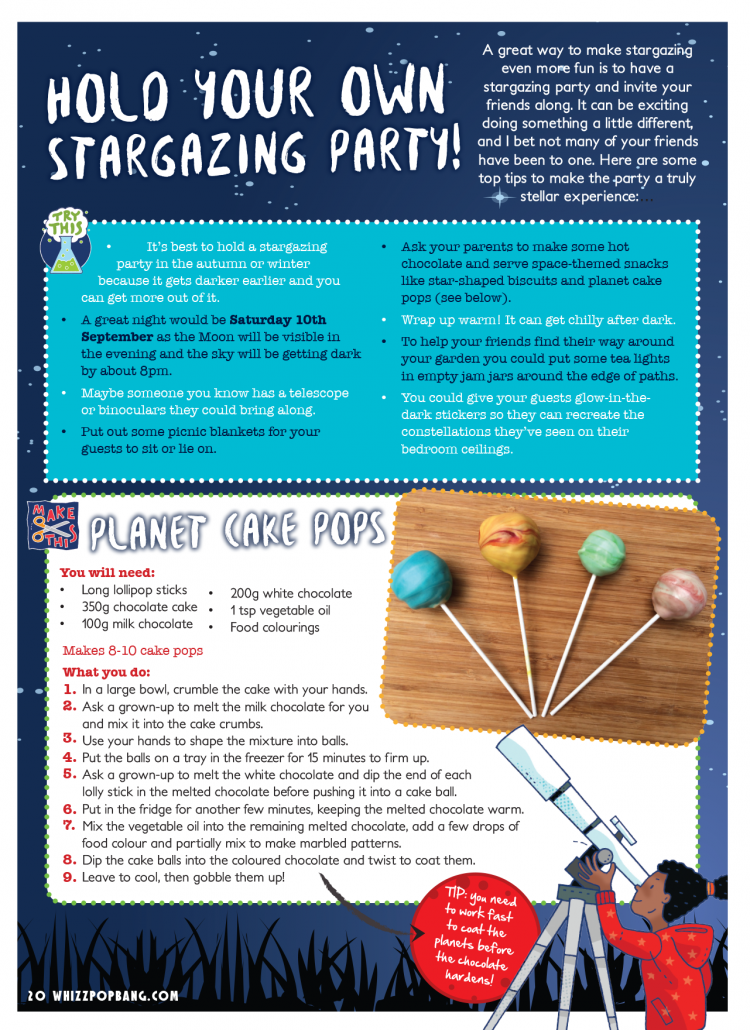 For your stargazing party you will need:
Blankets to lie on in the garden
Binoculars (and a telescope if you have one or can borrow one)
Flasks/cups of hot chocolate and marshmallows
Jam jars and tea lights to decorate the garden, and lead the way to the stargazing blankets
Planet cake pops already made and ready to eat
Glow in the dark stickers or glow sticks to play with together
Tell your guests to bring a jumper and a wooly hat so they don't get too cold!
The ultimate evening to hold your stargazing party will be on Saturday 10th September as the Moon will be visible in the evening sky and it will be dark by around 8pm.