Almost 2.5 million people have RSVPed to a Facebook event called Star of Bethlehem taking please at 22:24 UTC on 21st December 2021, so we thought we'd find out what it's all about!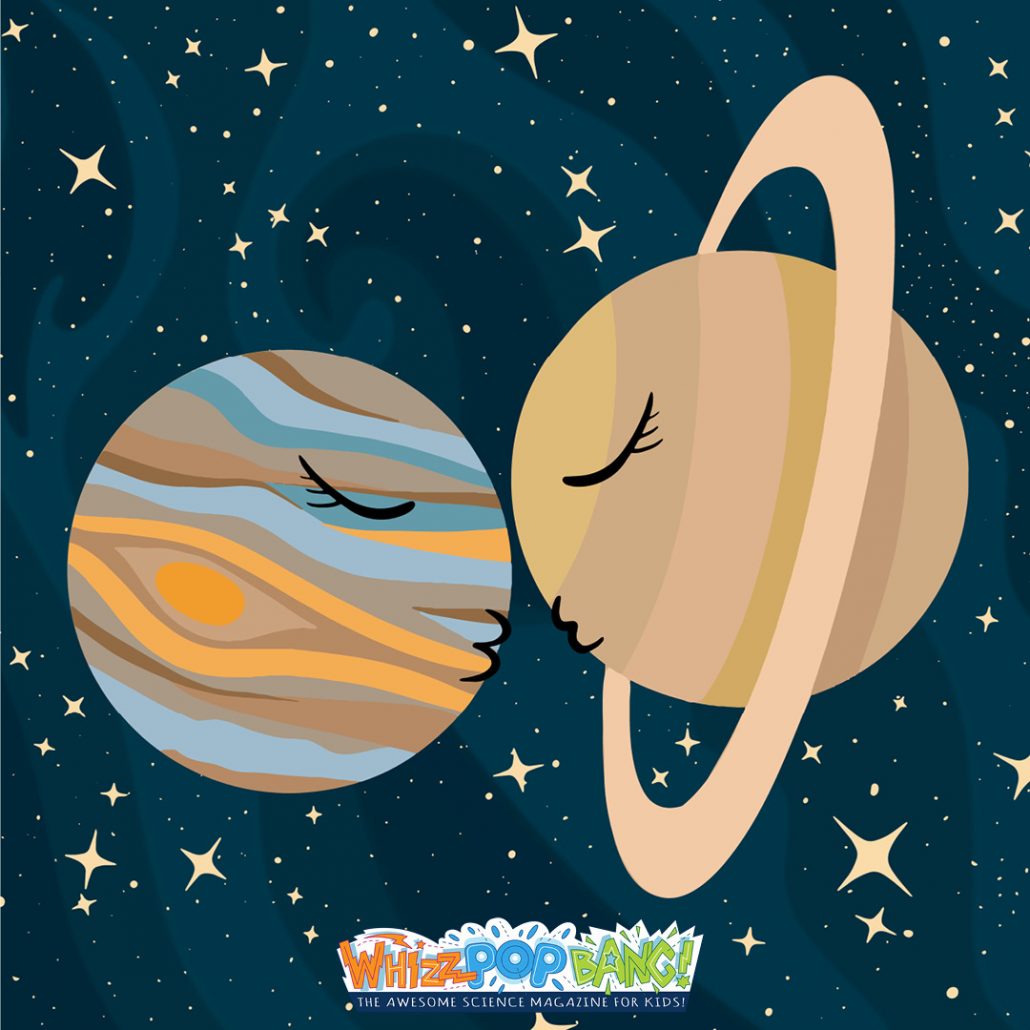 What is the Star of Bethlehem?
When we hear about the Star of Bethlehem, it's usually in the context of the traditional Christian nativity story, as the star that led the three wise men to Jesus's birthplace.
Astronomers report that around 2000 years ago, there were several events in the night sky that could have led to a very bright light appearing. These are known as conjunctions, when two planets appear to be close in the night sky, shining brightly, when viewed from Earth. When they appear so close that they look like they're touching, this is known as a Great Conjunction.
This year, Jupiter and Saturn will appear closer to one each other and brighter than they have in 800 years. Because the exciting conjunction is happening just before Christmas, some people are calling it the Star of Bethlehem, and others the Christmas Kiss.
The planets gradually appear to move closer together for the first three weeks of December 2020, until they react their closest point on the 21st.
How to see the Star of Bethlehem in the UK on 21st December
The last time a Great Conjunction like this could be seen from Earth was 1226 – surely it's worth a trip out after dark to try and spot this phenomenon with your own eyes!
BBC Science Focus magazine says:
To see the planets align, look above the southwestern horizon on 21 December after sunset, at around 5pm. The planets will only be visible for about an hour before they set in the west, so remember to look as soon as darkness falls. If you miss the conjunction, don't worry: although the planets get closest on 21 December, you'll have a great view of the pair on any evening in December, looking southwest after sunset.
Whizz Pop Bang is a top-quality, gender-neutral, advert-free science magazine for families everywhere. Each issue is packed with experiments, activities, amazing facts, puzzles, jokes, riddles and more. Find out more here!