It's DAY NINE of WHIZZ POP BANG'S 12 DAYS OF CHRISTMAS PRIZES! Today, we're giving away an essential for the post-Christmas bit of the holidays: a boredom-busting science bundle!

Every day until 12th Dec, we'll launch a competition to give you and your budding scientists a chance to win awesome prizes. Don't forget to come back tomorrow for another chance to win…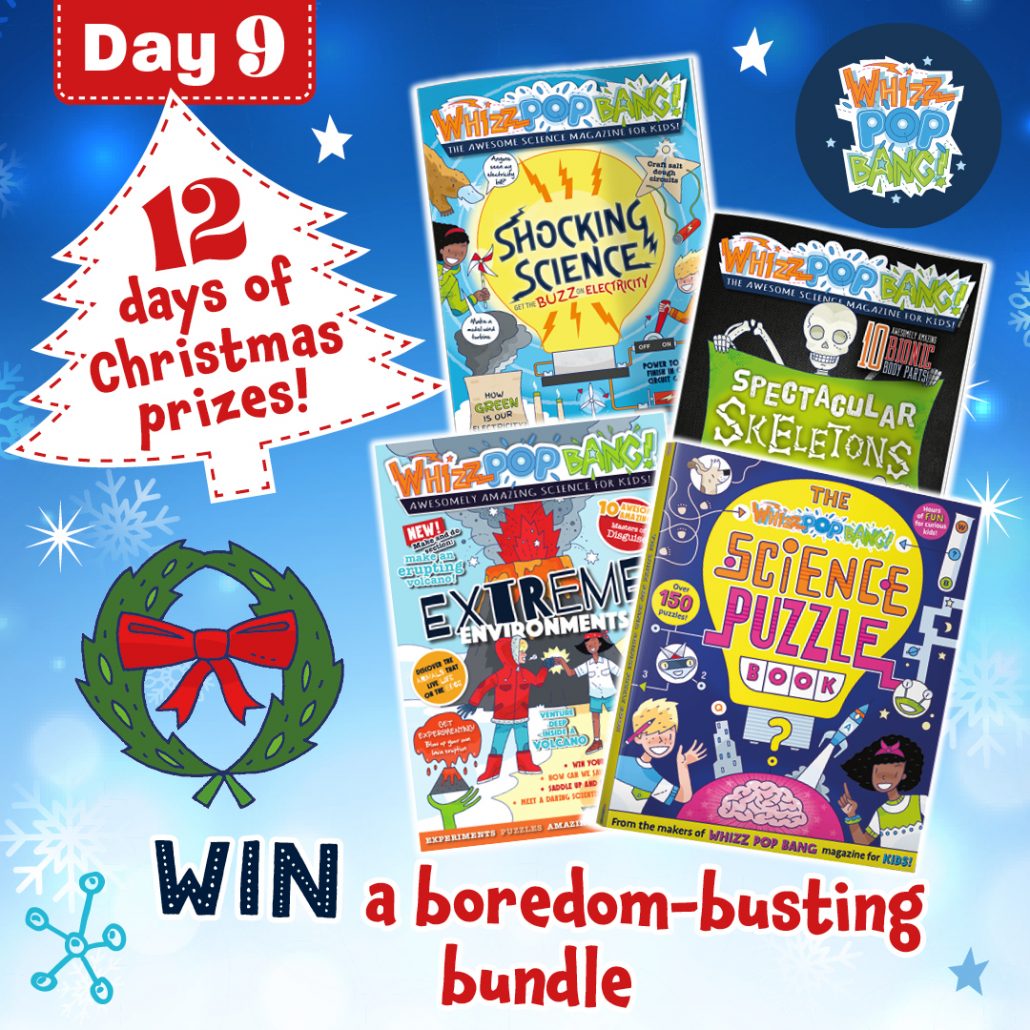 Today's prize includes…
• The brand-new Whizz Pop Bang Science Puzzle Book, packed with over 150 brain-bending puzzles!
• Whizz Pop Bang magazine, Issue 10: Extreme Environments
• Whizz Pop Bang magazine, Issue 27: Spectacular Skeletons
• Whizz Pop Bang magazine, Issue 34: Shocking Science

To be in with a chance of winning this perfect prize, just answer this question in the comments:
An adult human has approximately how many bones?

A 286
B 306
C 206
This competition closes at 7am on Thursday 10th December 2020. Whizz Pop Bang competition terms and conditions are here.
Good luck!
---
Whizz Pop Bang is a top-quality, gender-neutral, advert-free science magazine for families everywhere. Each issue is packed with experiments, activities, amazing facts, puzzles, jokes, riddles and more. Find out more here!