It's DAY ELEVEN of WHIZZ POP BANG'S 12 DAYS OF CHRISTMAS PRIZES!

Every day until 12th Dec, we'll launch a competition to give you and your budding scientists a chance to win awesome prizes. Don't forget to come back tomorrow for your LAST chance to win!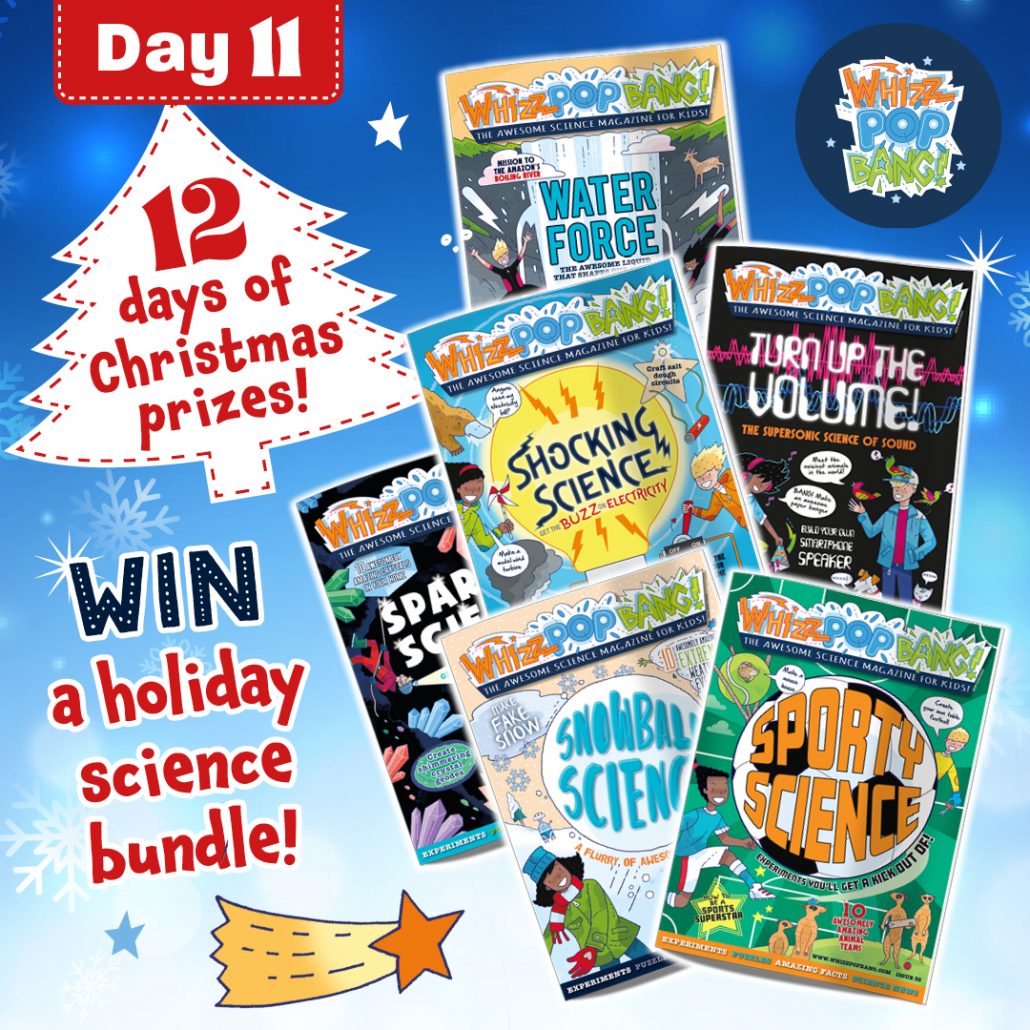 Today, you could win a WHIZZ POP BANG HOLIDAY SCIENCE BUNDLE!
This bumper bundle is perfect for keeping kids busy over the holidays! Mini scientists can create a whirlpool in a bottle, make their own table football set, grow crystal geodes and so much more!

What's in the bundle?
• Snowball science – Issue 18
• Turn-up the volume – Issue 20
• Water force – Issue 30
• Sparkly science – Issue 31
• Shocking science – Issue 34
• Sporty science – Issue 35


To be in with a chance of winning this perfect prize, just answer this question in the comments:

Who invented the World Wide Web?
A Tim Berners-Lee
B Clive Sinclair
C Nikola Tesla
This competition closes at 7am on Saturday 12th December 2020. Whizz Pop Bang competition terms and conditions are here.
Good luck!
---
Whizz Pop Bang is a top-quality, gender-neutral, advert-free science magazine for families everywhere. Each issue is packed with experiments, activities, amazing facts, puzzles, jokes, riddles and more. Find out more here!