Thanks to our friends at Laurence King Publishing, we've got five copies of this beautiful book to give away!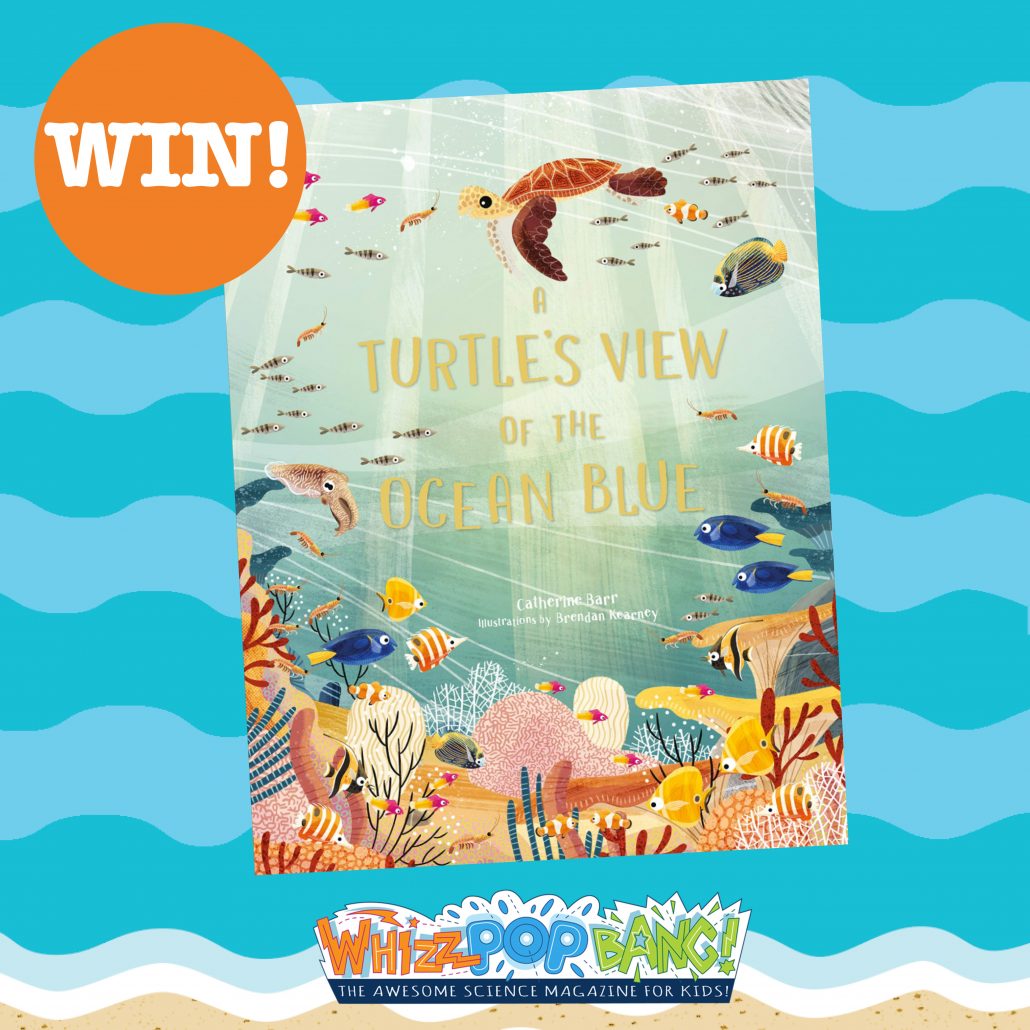 Leap into the blue ocean and join your sea turtle guide who'll lead you on an adventure from the sunny surface to the deepest depths of the oceans.
Explore the five oceans and the creatures that live in these incredible habitats. In A Turtle's View of the Ocean Blue by Catherine Barr, readers will see our oceans in action and learn what we can all to help to save them.
A Turtle's View of the Ocean Blue is published on 15th April 2021.
For your chance to win, simply answer this question in the comments:
Where do turtles lay their eggs?
a) On land
b) On the sea bed
c) In trees
This competition closes at midnight on 30th April 2021. For full terms and conditions visit whizzpopbang.com/terms