Kick-start your child's Whizz Pop Bang collection with this brilliant competition – we're giving away a binder filled with 12 magazines of the winner's choice!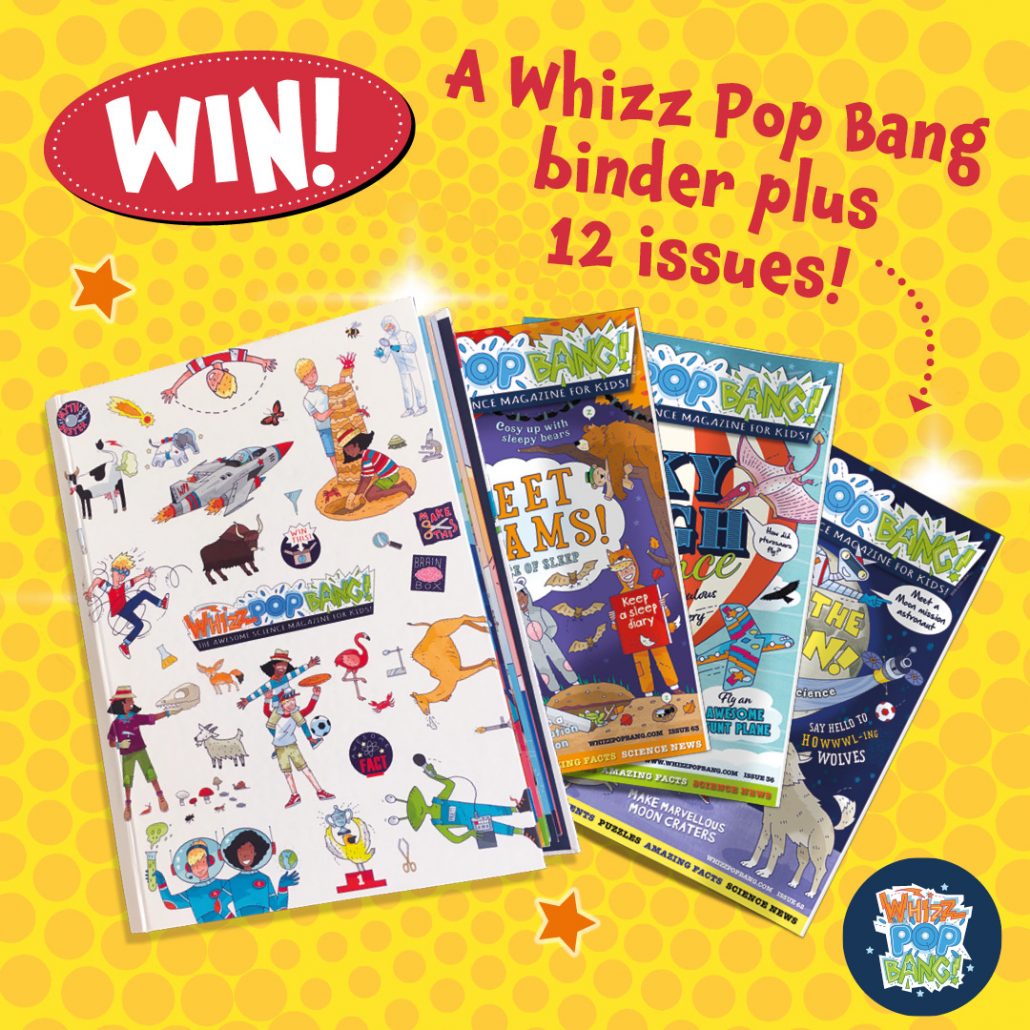 Is your child showing a new interest in science? Do you want to help them to engage with the natural world? Are you keen to support their science education, but not sure where to start? Perhaps you're a home educator who wants to do lots of amazing science experiments at home? Or a primary school teaching looking to add a sprinkle of science to your reading corner? Then Whizz Pop Bang is just what you're looking for!
We pack lab-loads of hands-on experiments, puzzles and awesome science news into each month's magazine, sparking imaginations and inspiring the scientists of the future from the moment Whizz Pop Bang comes bursting through the letterbox.
And what better way to keep their collection pristine than with a specially-designed binders! Each binder can hold a year's worth of magazines and means that mini scientists can flick through their collection with ease. They're the perfect gift to give alongside a year's subscription.
Psst, did you know that you can save 20% on binders for the whole of October? Just use the Whizz Pop Bang discount code BINDER20 at the checkout! Offer valid until 31 October 2020.
To be in with a chance of winning a Whizz Pop Bang binder plus 12 magazines of your choice, simply answer this question in the comments:
Which one is NOT a type of dinosaur?
A Saltasaurus
B Saltopus
C Saltychipus
Whizz Pop Bang's competition terms and conditions can be found here.
---
Whizz Pop Bang is a top-quality, gender-neutral, advert-free science magazine for families everywhere. Each issue is packed with experiments, activities, amazing facts, puzzles, jokes, riddles and more. Find out more here!