Get ready to explore the fascinating world of volcanoes with our latest competition! We're giving you the chance to win one of FOUR amazing Massive Erupting Volcano Kits from Thames and Kosmos!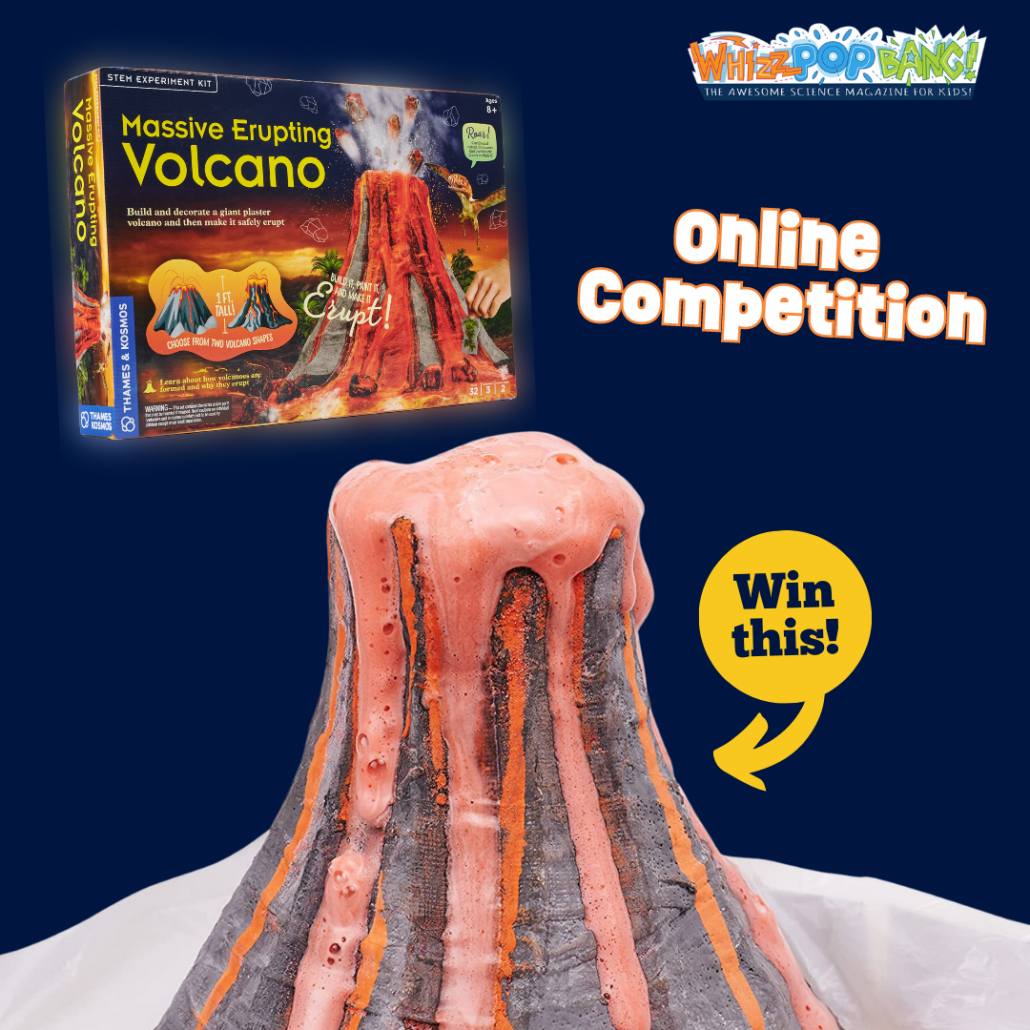 This kit allows you to simulate the epic power of a volcano in your own home. With a sturdy frame that effortlessly slides together, you can build a huge volcano model that measures more than one foot tall. The kit includes hardening plaster-coated fabric strips to wrap around the frame, along with paint, fake boulders, and cardboard cutouts of dinosaurs and prehistoric plants to decorate your volcano.
When you're ready for action, simply mix the included non-hazardous powders, dye, and water to create a chemical reaction that produces flowing red ooze, simulating the molten hot lava flows of a real volcanic eruption. Six packets of chemicals are included, allowing the volcano to be erupted multiple times. The kit also comes with a large, full-colour scientific poster of a volcano, as well as an instruction sheet that provides educational information about volcanoes, their formation, and the science behind their eruptions.
This is a fantastic educational experience for any budding geologist or scientist, and it's an exciting opportunity to learn about the inner workings of the Earth and the different types of volcanoes that exist.
To enter the competition, simply answer the following question in the comments:
What term is used to describe a "sleeping" volcano?
a) Active
b) Dormant
c) Snoring
The competition closes at midnight on 30th April 2023. For full terms and conditions, please visit: https://www.whizzpopbang.com/terms-and-conditions/.
Good luck, and may the most volcanic-minded win!