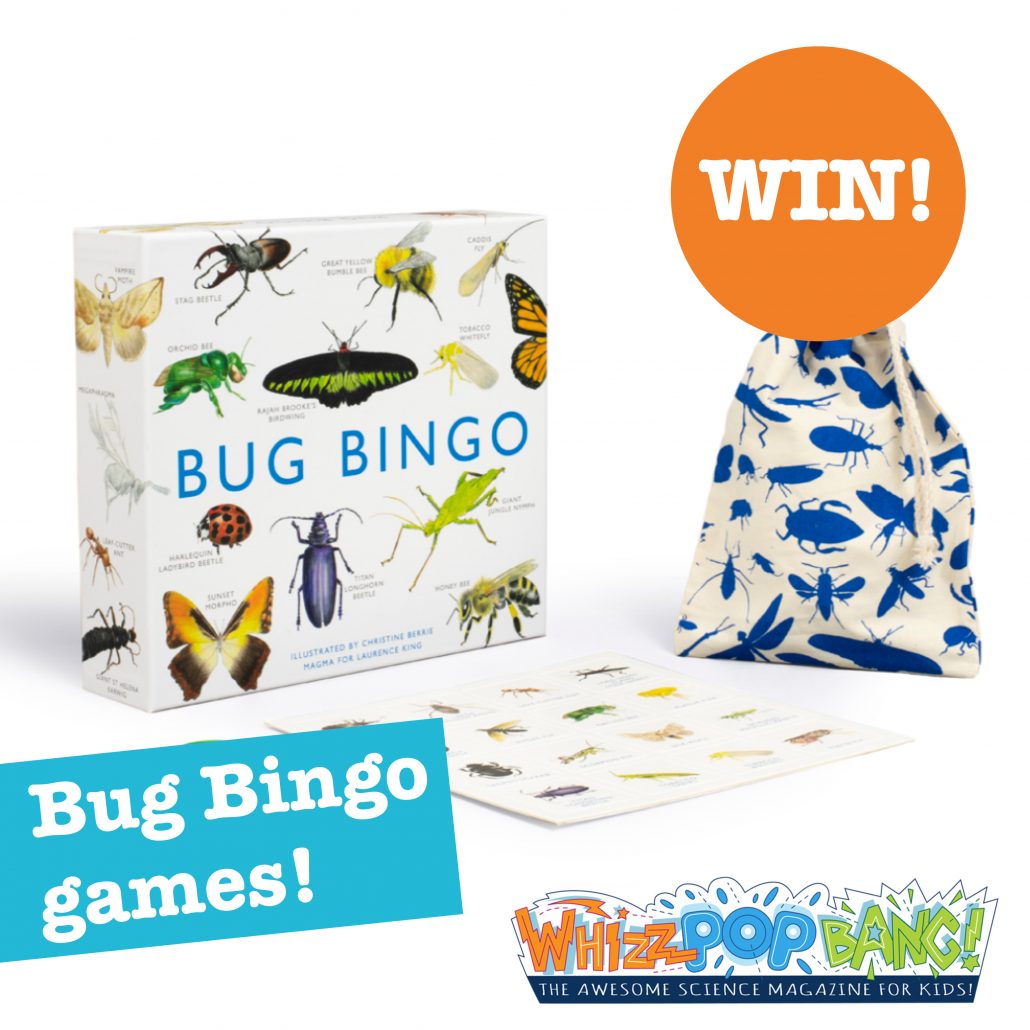 Challenge beetle fans and ladybird lovers to a round of Bug Bingo with this beautifully-illustrated game from Laurence King. Identify amazing and exotic insects (such as the giant hawker dragonfly, vampire moth and orchid bee) as you race to fill your bingo cards. Players of all ages have so much to learn from this bee-rilliant game!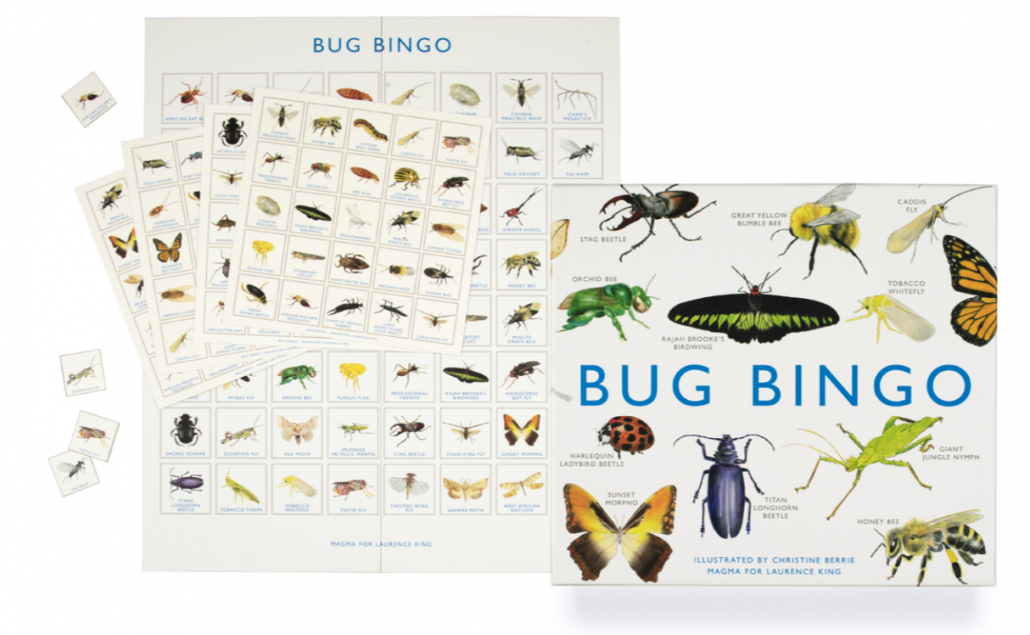 Contains one masterboard, 64 bug tokens, 12 bingo cards and counters for you to mark your card, as well as a leaflet about all of the insects featured.
Just answer the question in the comments to be in with a chance of winning:
Which of these is NOT a butterfly commonly found in the UK?
A) Horned red
B) Large white
C) Common blue
This competition closes at midnight on 31st July 2021. For full terms and conditions visit whizzpopbang.com/terms