Calling future geologists and palaeontologists! You could get stuck into a hands-on adventure with this National Geographic Gemstone Dig Kit.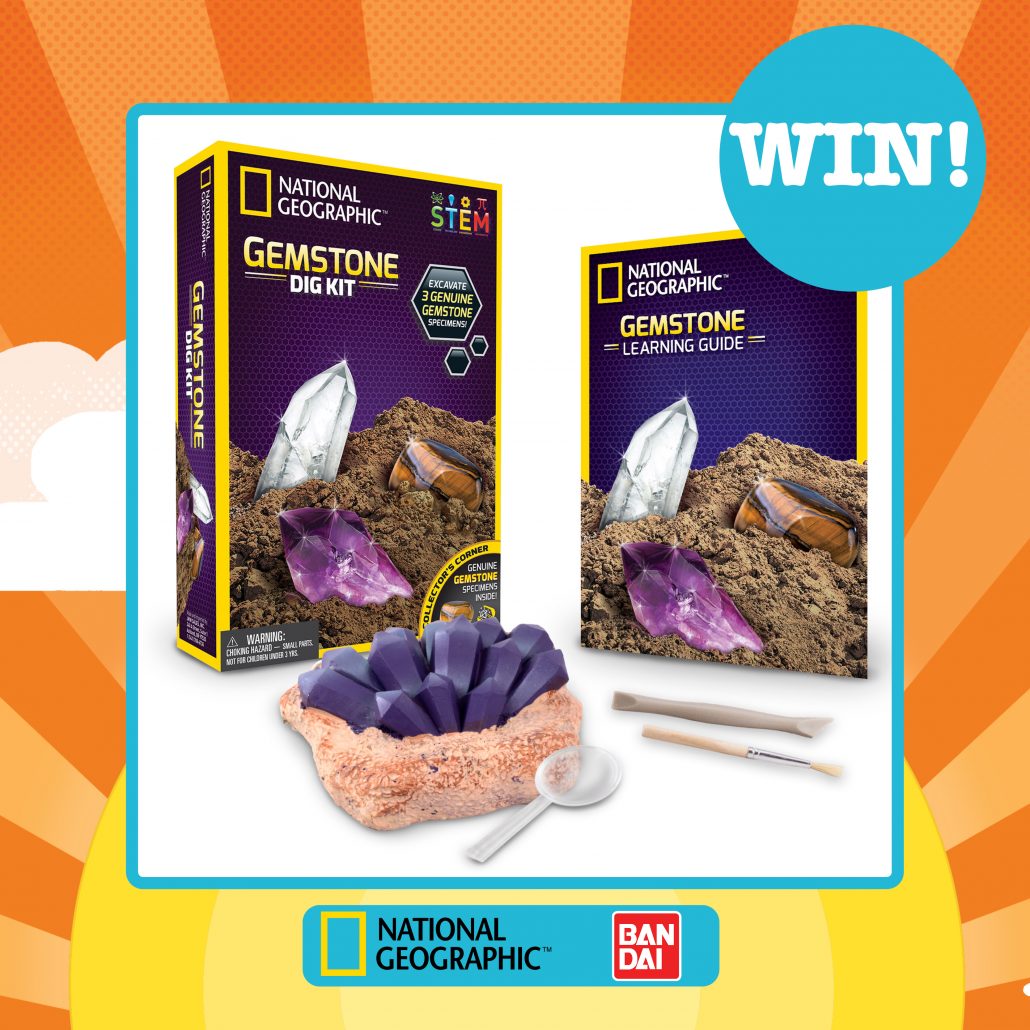 Your child will become a treasure hunter as they carefully uncover spectacular genuine gemstones using the digging tools provided. National Geographic's full-colour learning guide makes identifying each specimen easy. The guide is also packed full of information and amazing facts about their crystals!
We've got five sets to give away! Just answer this question in the comments to be in with a chance of winning:
Which of the below is a type of gemstone?
a. Amethyst
b. Ammonite
c. Amoeba
If you can't see the 'Leave a reply' box below, click here to see the full version of this blog post.
This competition closes at midnight on Thursday 30th April 2020. Whizz Pop Bang competition terms and conditions are here.