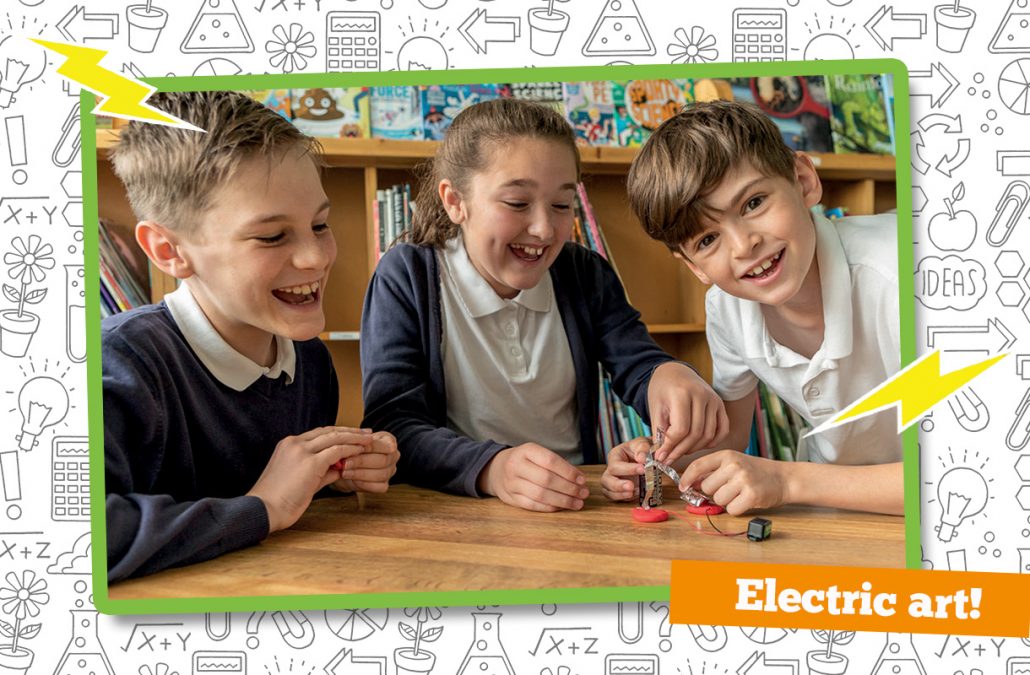 Looking for fun and engaging science resources about electricity?
This lesson pack saves you valuable planning time as everything is ready to download and go! We're giving teachers a FREE suite of Whizz Pop Bang STEM activities to try, combining creativity with fun science experiments to teach your class about circuits.
What's inside the lesson pack?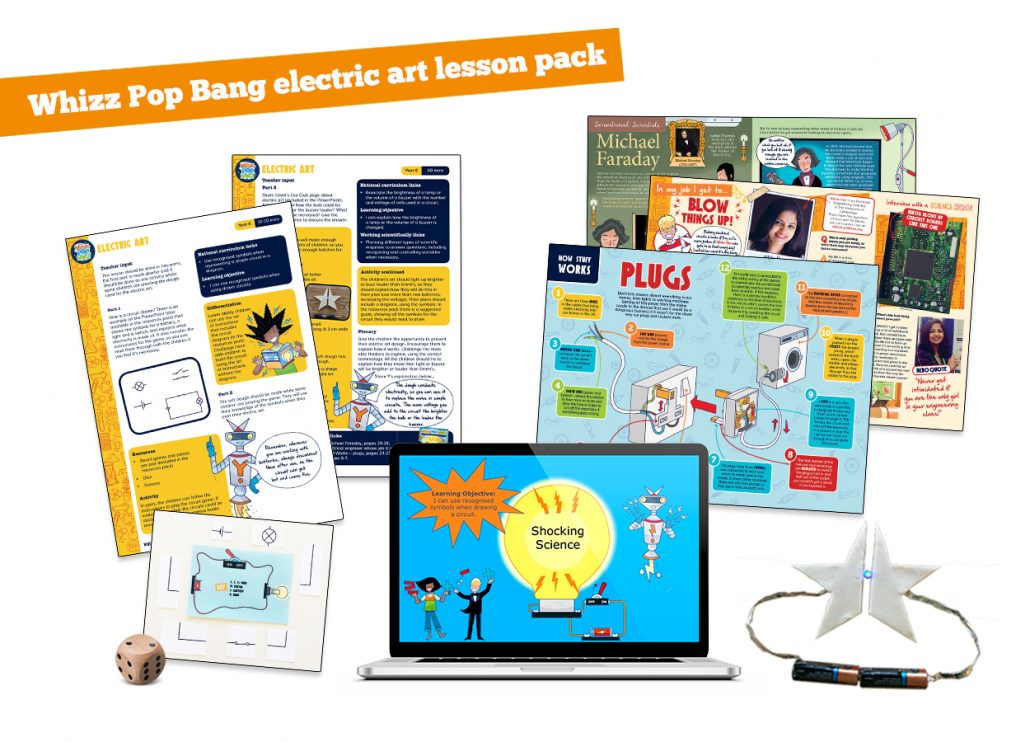 Whizz Pop Bang's Electric Art pack contains everything you need to teach a full lesson on electricity and circuits for year 6 (P7 for Scottish schools) including:
Three non-fiction reading comprehension texts, with question and answer sheets:
Non-chronological report text – How Stuff Works: Plugs
An interview text with Electrical Engineer Nikita Hari
A biographical text about the 'Father of electricity' Michael Faraday
A PowerPoint presentation all about electricity, including how to draw circuits
A game – 'Complete the Circuit'
A worksheet explaining circuit symbols
A PowerPoint presentation to prompt a ten-minute discussion about solar power
Create a buzz in your classroom!
Prepare to inspire your scientists-in-training! There's a simple recipe for conductive salt dough, which pupils can use to make a working circuit to light a bulb or buzz a buzzer, a game, engaging presentations and lots more. It's minimal preparation for you but maximum learning potential for your pupils. 
If you found the BBC Bitesize science learner guides on electricity, conductors and circuits useful, these engaging STEM activities are a fantastic way to continue your pupils' learning adventure.
Looking for a quick electricity activity?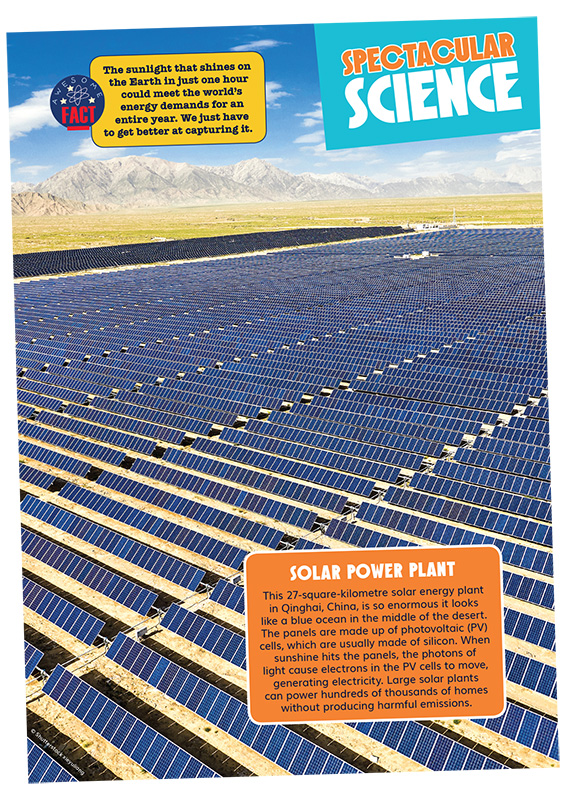 This downloadable lesson pack includes a PowerPoint discussion topic, designed to make your aspiring scientists wonder about solar energy. Show your class the impressive photo of solar panels and use the prompts included to spark a lively debate, designed to fill ten minutes.
Electric art lesson plans linked to the English National Curriculum for science and the Scottish National Curriculum for science
Free science club activities!
The Electric Art activity is a perfect after-school activity for science clubs, Scout or Guide groups, or even as a home science experiment. It's the perfect easy science experiment for kids – you don't need lots of special kit or expertise to get some enlightening (or buzzy!) results!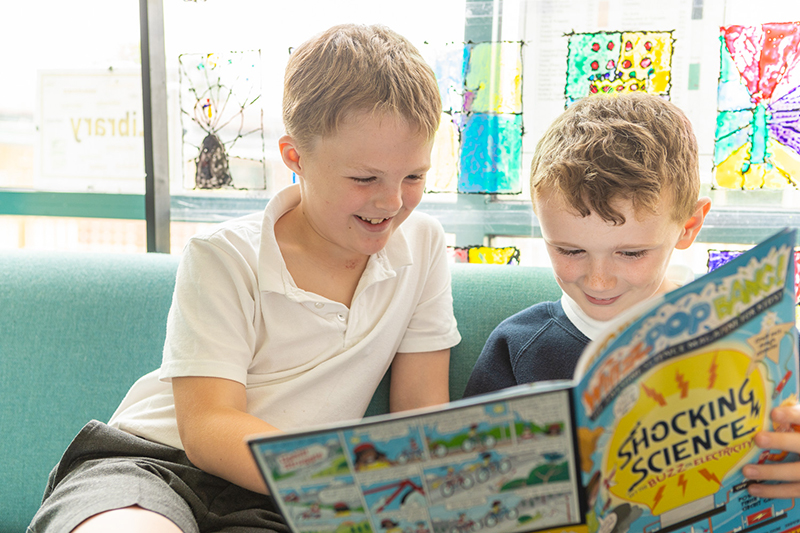 Written by teachers and science experts, for teachers and STEM educators
We've poured a lot of expertise into these resources, but don't just take our word for how valuable they are:
"The new teachers' lesson plans from Whizz Pop Bang are fantastic, exactly what teachers want! Written by teachers for teachers, they are clearly laid out and concisely written so you can pick them up and use them straight away. Whizz Pop Bang have linked them to the Curriculum for Excellence so it's easy to see where they fit into your science planning. A brilliant new resource for teachers to use and enjoy."
Paul Tyler, Teacher at Mearns Primary School
Click here to download your resource pack!