We've got THREE bumper sets to give away from Connetix worth £115 each!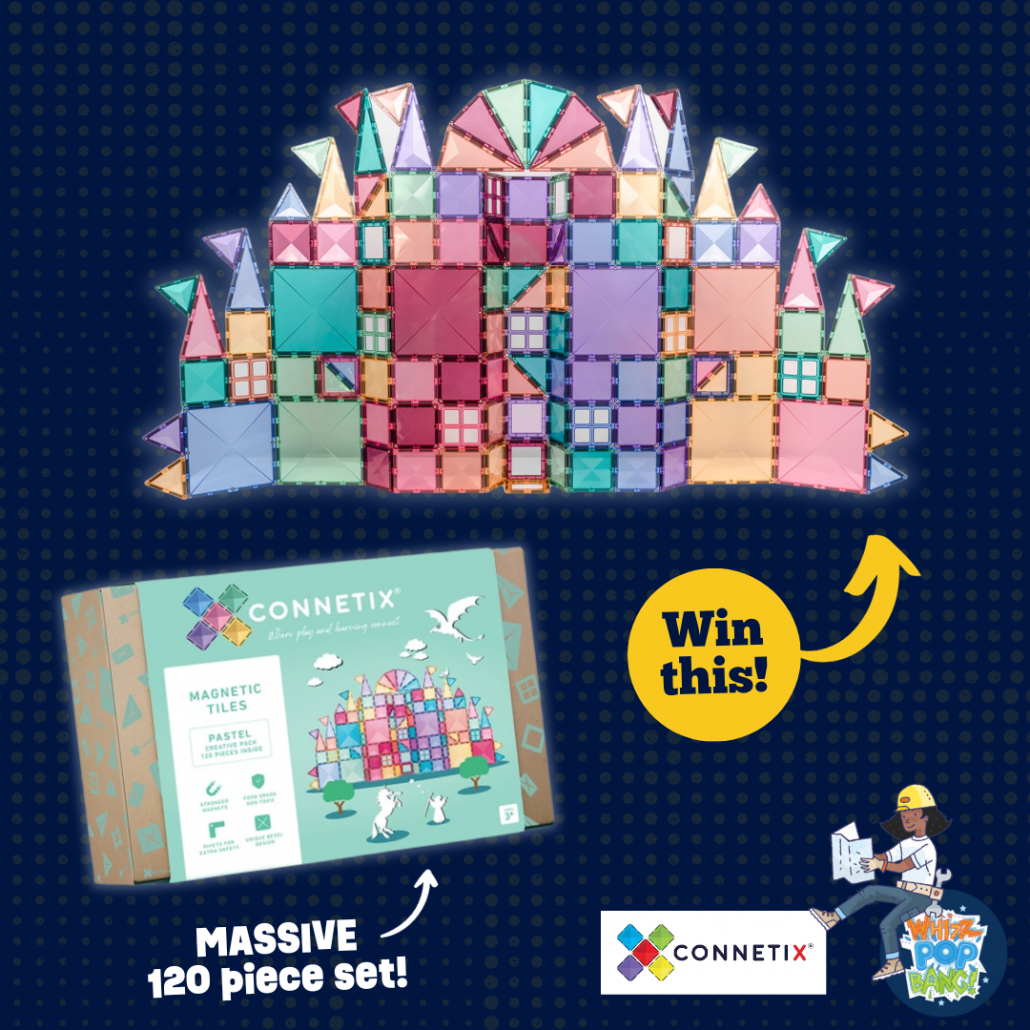 We have an epic giveaway this December, this is not one you want to miss out on! We've partnered with Connetix and have three massive, 120 piece magnetic construction sets to give away.
The Connetix 120 Piece Pastel Creative Pack makes playtime engaging and educational, sparking boundless creativity and promoting educational, playful experiences for children of all ages. This amazing creative pack offers a spectrum of shapes in 8 delightful pastel colours, making it the perfect canvas for constructing impressive Connetix creations, from intricate designs to grand-scale masterpieces.
Whether children are absorbed in solitary play or engaging with friends and family, constructions toys like this one from Connetix spark STEAM (Science, Technology, Engineering, Arts and, Mathematics) learning while nurturing fine and gross motor skills. Kids can assemble towering castles, futuristic rockets, majestic towers, sturdy bridges, and much more.
The high-quality, open-ended pack seamlessly adapts to your child's evolving interests and abilities, providing a platform for increasingly complex and imaginative play experience
For your chance to win, simply answer this question in the comments:
Which is the tallest building in the world?
a) The Shard
b) Eiffel tower
c) Burj Khalifa
This competition closes at midnight on Sunday 31st December 2023 and is open to UK residents only. Whizz Pop Bang competition terms and conditions are here.