Have you ever wondered what an ancient Egyptian mummy sounds like?
Scientists have brought the voice of an Egyptian mummy back from the dead with the help of a 3D printer. Nesyamun was an Egyptian priest whose mummified remains were scanned in a hospital CT scanner to measure the dimensions of his vocal tract. A team of researchers then made a 3D-printed copy of the vocal tract and used it with an artificial larynx to recreate the sound of Nesyamun's voice. So far, they've only made one vowel sound but, with the help of computer models, the researchers hope to one day recreate full sentences.
This fascinating news story was featured in Whizz Pop Bang: Splash! Leap into the Science of Ponds which is on sale in our shop.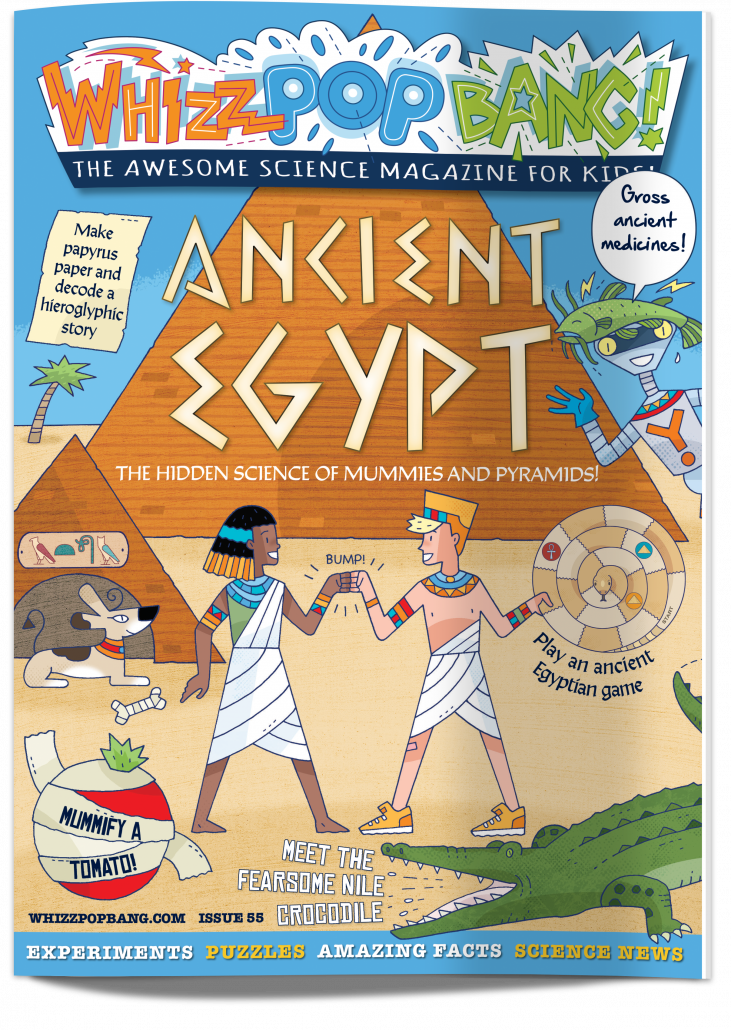 Want to know more about the science of Ancient Egypt? Then you'll love issue 55, which is packed with the hidden science of mummies and pyramids!
Are you looking for science news for kids? Whizz Pop Bang features the latest science news, presented for children aged 6 – 11, every issue. Sign up here!