It is nearly that time of year again, where a term is ending and a new one is approaching. It is time to start thinking about next term's science planning. We have some brilliant lesson plans that will save you time on planning. They are easy to resource, as we only use items that are inexpensive or that we know you will have in school or can source easily.
I have a scheme to follow, how will these fit into my progression of lessons?
With every new issue of Whizz Pop Bang, we produce lesson packs that are linked to the Science National Curriculum. These are not meant to be one-off lessons; they will fit into your sequence of learning. Each lesson plan states what the children should already know before starting the lesson, as well as a 'future learning' box at the end, helping you to slide it into your medium-term plan at the right point.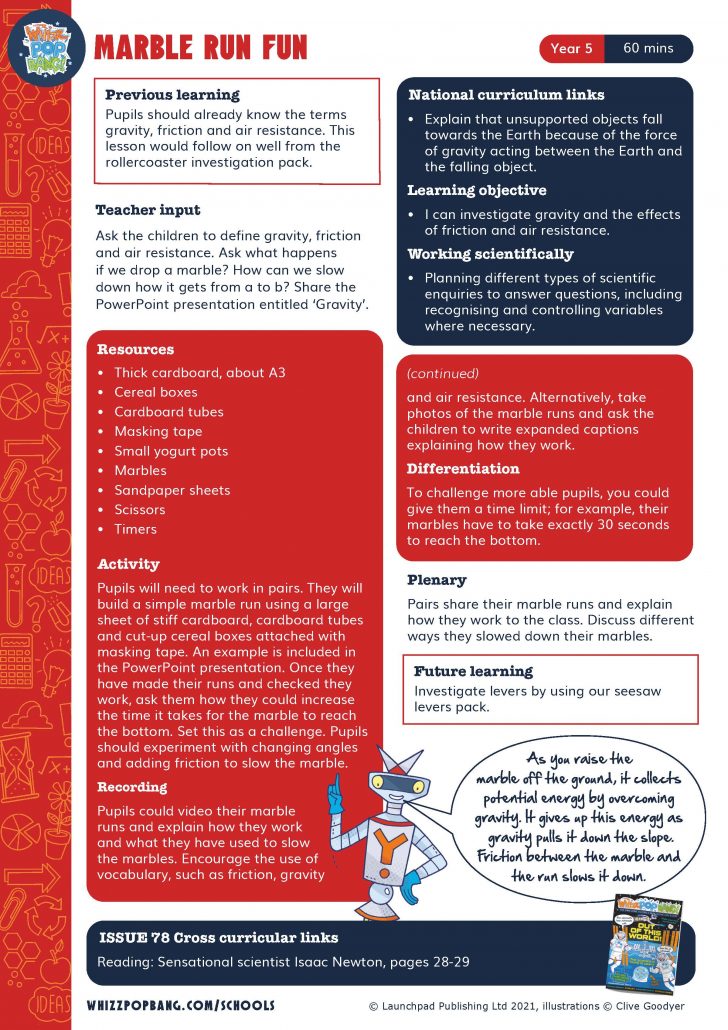 Our aim is to help teachers teach memorable science lessons that add value to pupils' learning. Our lesson packs include everything downloadable you will need to teach the lesson, saving you time preparing PowerPoints or creating worksheets. We try to keep worksheets to a minimum; our lessons are practical or games.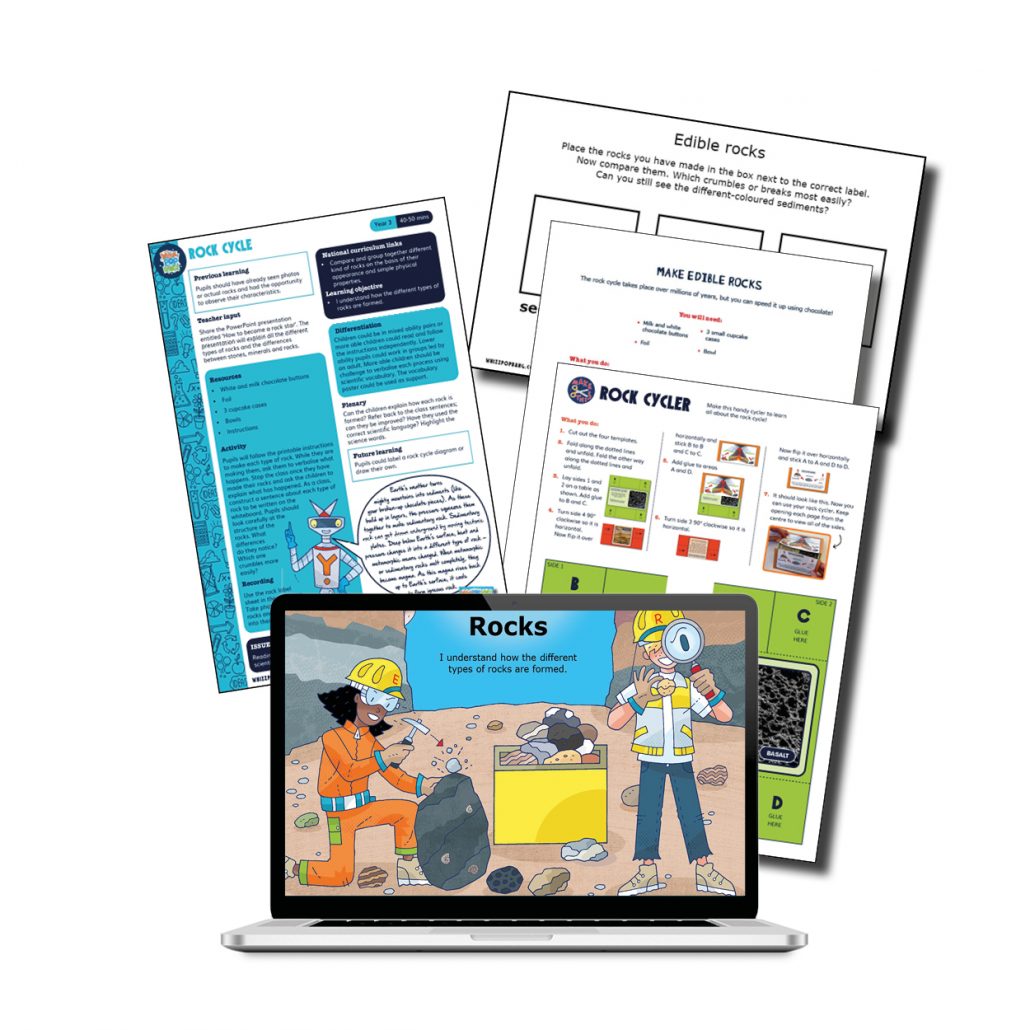 "Using Whizz Pop Bang school resources has enabled investigations to be an integral part of my science planning. I now have investigations and experiments throughout my planning, rather than just at the end. The lessons are easy to resource, and the pack has everything I need to teach the lesson, so it saves me time as well!"
Louise Hampson, Year 3 teacher
Whizz Pop Bang magazine and teaching resources are brilliant ways to enhance your school's science teaching:
We provide downloadable science lesson plans, PowerPoint presentations, hands-on investigations and science reading comprehensions written by primary school teachers.
Whizz Pop Bang teaching resources link to the National Curriculum, ensuring correct coverage.
All of our resources are year group specific, ensuring progression between the years.
Prices from as little as £197.99 per year for a copy of Whizz Pop Bang magazine through the post each month and whole-school access to our ever-growing library of downloadable teaching resources, with unlimited teacher logins.
We've also have an individual membership option so teachers and home educators can access all of our amazing downloadable resources for just £20 for the whole year.