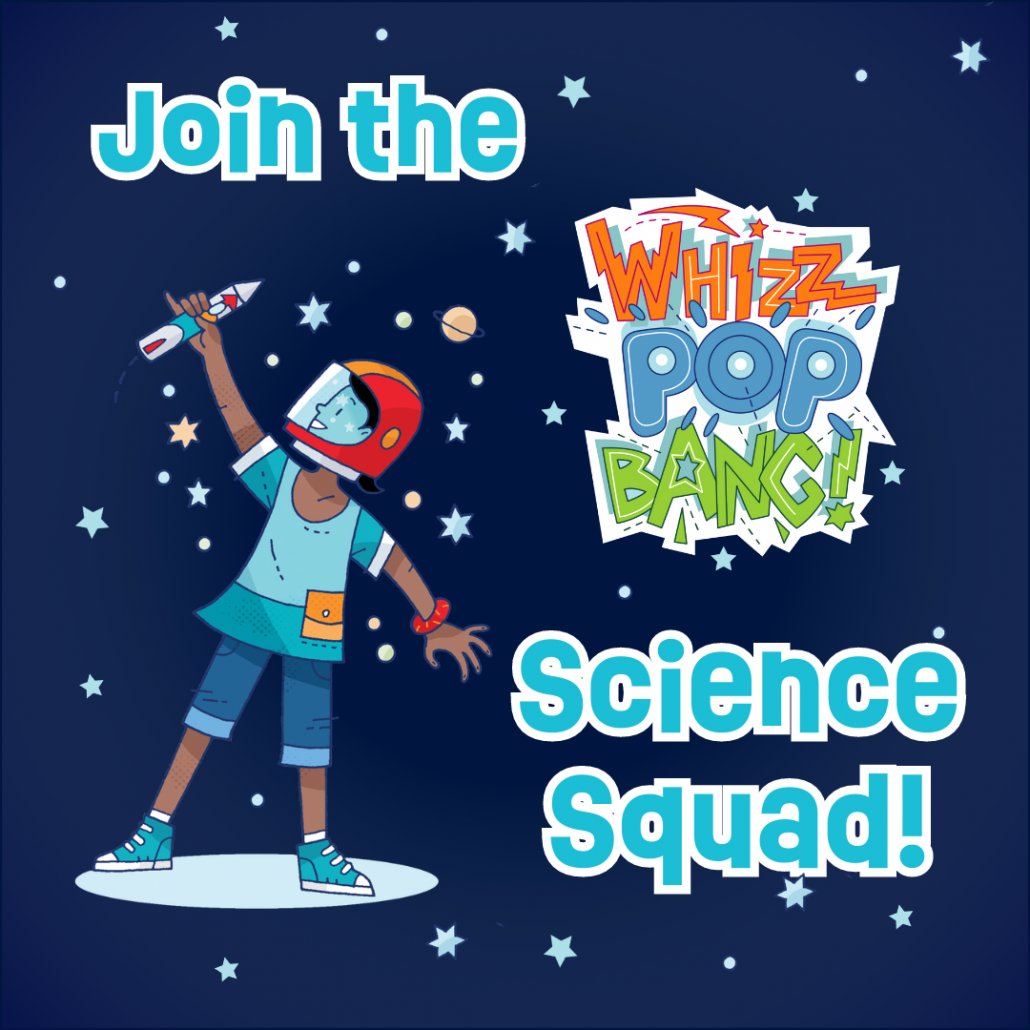 🚀✨ Do you know a curious kid? 🔬🧪 
We're on the lookout for households with enthusiastic young scientists to join our team as brand ambassadors for our amazing kids' science magazine – Whizz Pop Bang! 🌍🔍 
Share your passion for discovery, inspire others, and ignite a love for learning in the next generation of explorers. 
Being a brand ambassador for us will mean demonstrating your passion for Whizz Pop Bang through your social media accounts – send us an email at hello@whizzpopbang.com to find out more.
Want to know more about Whizz Pop Bang – the awesomely amazing science magazine for kids?
Whizz Pop Bang is an award-winning science magazine that brings science to life for children aged six to twelve (and their parents too)!
Each monthly issue is packed with experiments, puzzles, science news, crafts, jokes, inspiring scientists, competitions and more!
Our aim is simple – to help children develop a love of science. We love to imagine what they might discover or invent one day!