Listen to Britain's first ever astronaut, Helen Sharman, talking about dreaming in and about space!
This video animation, What do astronauts dream of?, was made by the Royal Institution as part of a fantastic series called A Place Called Space.
The RI say: "In 1991, Helen Sharman became the first Briton in space; in this animation she shares a dream she has about returning to space, and talks about what it's like to gaze down on the earth from above."
Find out more about the science of sleep in SWEET DREAMS – it's in our shop now!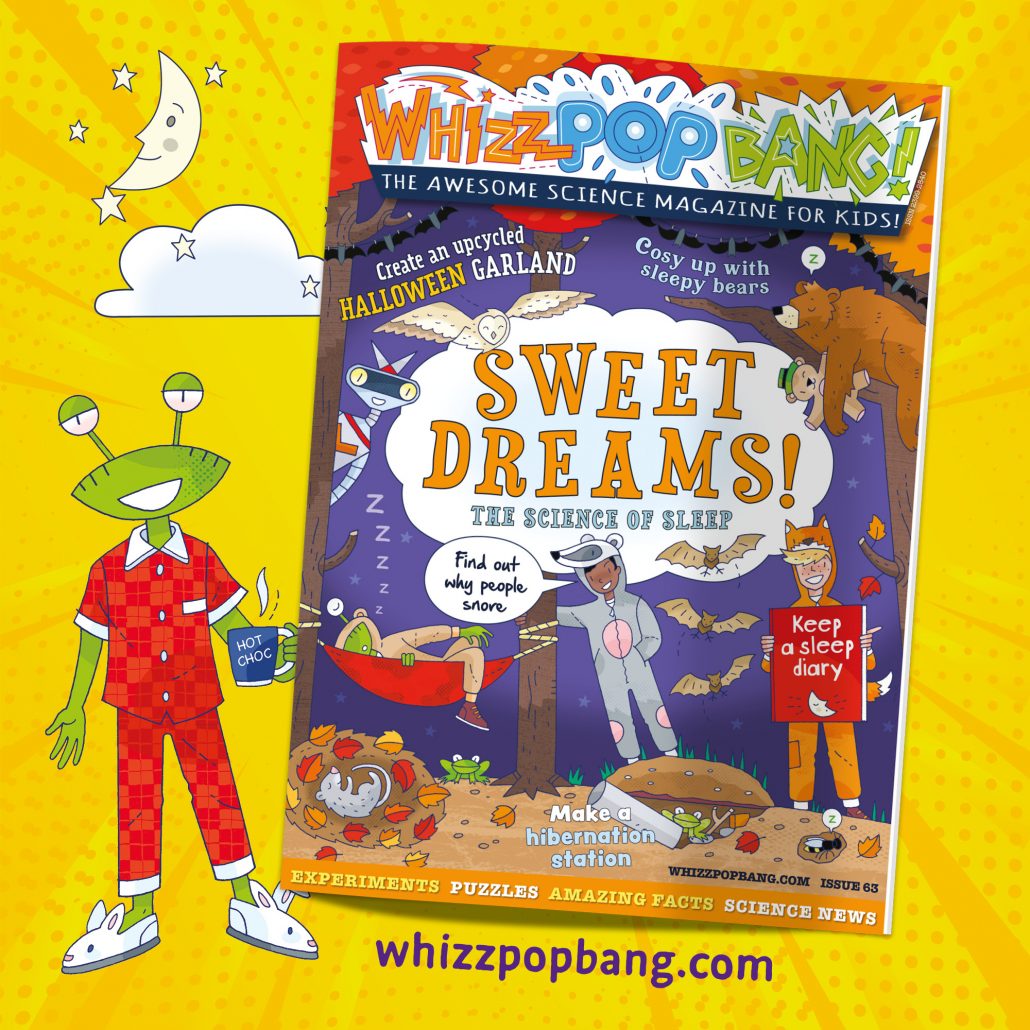 Did you know that you'll spend up to a third of your life happily dozing? It sounds pretty relaxing, but actually, sleep isn't as uneventful as you might imagine. Inside this dreamy edition of Whizz Pop Bang, you'll find out what goes on inside your sleeping brain, discover ten animals with weird and wonderful ways to sleep and learn all about snoring. You can also build a hibernation station for sleepy wildlife, race around the clock in a pull-out board game and experience the chilling body temperature of a hibernating hamster!
Meet a turtle expert who tells us how these hibernating reptiles breathe through their bottoms, create your own sleep diary, snuggle up with hibernating bears, find out how sleep scientist Eugene Aserinsky discovered some dreamy sleep secrets and reduce Halloween waste by making an upcycled bat garland.
That's a lot to pack in before bedtime!
Click here to read everything you need to know about Whizz Pop Bang – the awesome science magazine for kids!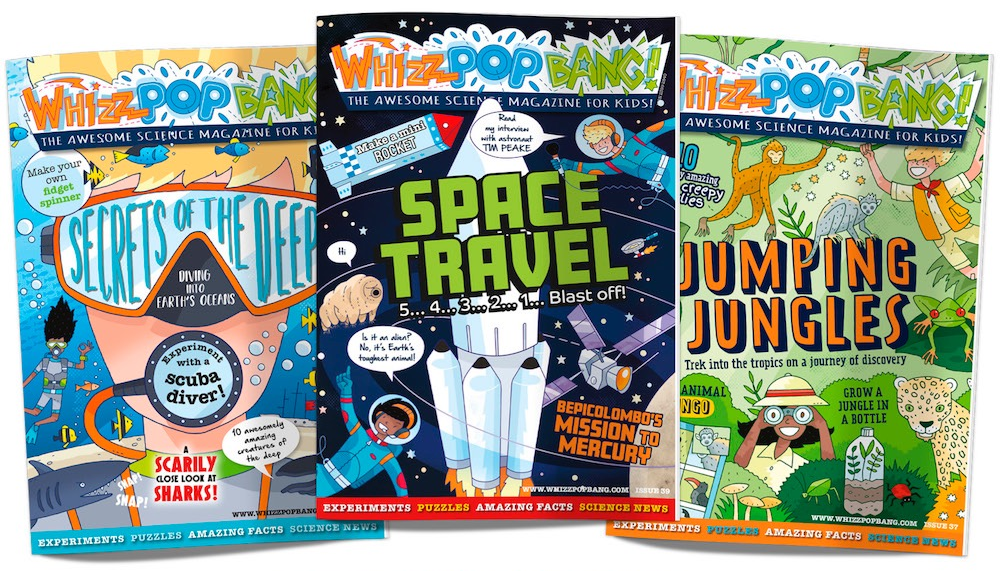 Whizz Pop Bang is a top-quality, gender-neutral, advert-free science magazine for families everywhere. Each issue is packed with experiments, activities, amazing facts, puzzles, jokes, riddles and more. Find out more here!