Often, in KS1 teachers will focus on the most obvious plants, such as flowers and vegetables. In year 1, pupils will have been taught to name some trees and identify which ones are deciduous and which are evergreen. Trees are talked about as a living thing and will also be covered when teaching seasons. It is good practice to revisit learning, so as part of our lesson pack we have included a pocket tree guide. It will help pupils identify the common trees they might find on a walk in their local area. (For more trees, the free app called SEEK is brilliant.)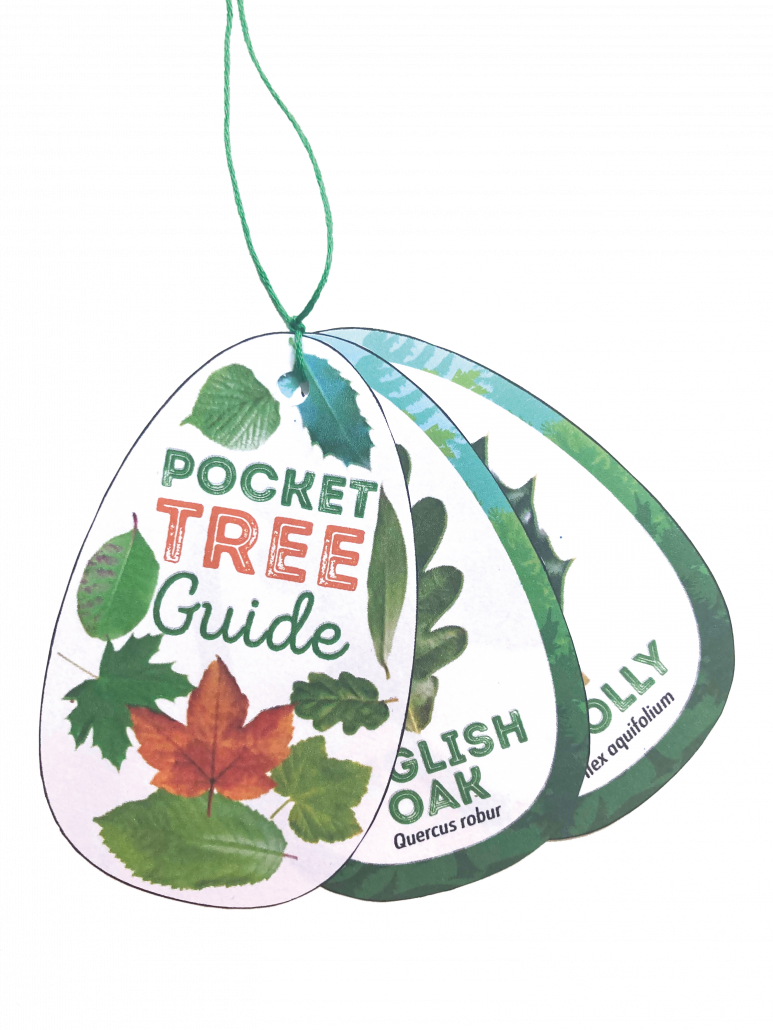 Once pupils have identified different types of trees and recapped their learning from year 1, they should then start to learn about seed formation and dispersal. It's important that pupils understand that all trees flower before they produce seeds. As part of the lesson pack, the PowerPoint presentation includes photographs of common tress, showing what their flowers look like and the seeds they produce.
Investigate seeds with wings
The lesson gets pupils to investigate why some tree seeds have wings. They will take real seeds and test how far they go with and without wings. This will lead to a discussion about why trees need their seeds to travel away from the tree to grow. Your next lesson could be looking at different types of seeds and comparing them. You could ask the question 'does the biggest seed produce the biggest plant?' You could even dissect a seed!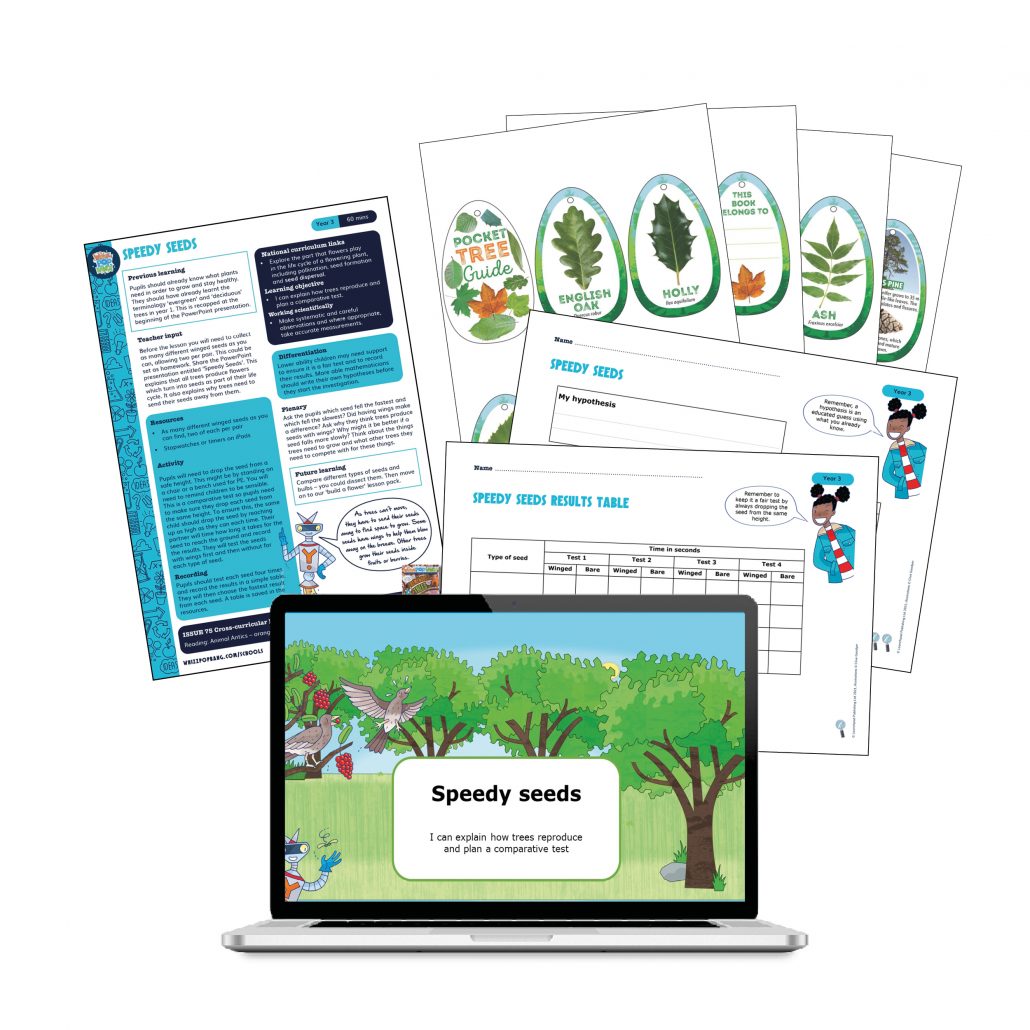 How to make your science teaching cross curricular
Every month, alongside the magazine we add reading comprehensions for different year groups to our downloadable resources. This allows you to sneak some extra science content into your reading sessions. This month, for year 3 we have a non-chronological report on some super tree dwellers – orangutans.
We have added 4 more reading comprehensions for other year groups, as it's good for them to revisit previous learning.
Whizz Pop Bang magazine and teaching resources are brilliant for enhancing your school's science teaching:
We provide downloadable science lesson plans, PowerPoint presentations, hands-on investigations and science reading comprehensions written by primary school teachers.
Whizz Pop Bang teaching resources link to the National Curriculum, ensuring correct coverage.
All of our resources are year group specific, ensuring progression between the years.
We make cross-curricular links to other subjects, such as English, Maths, History, Geography, Art, Design and Technology and PSHE.
Prices from as little as £190 per year for a copy of Whizz Pop Bang magazine through the post each month and whole-school access to our ever-growing library of downloadable teaching resources, with unlimited teacher logins.
We've also just launched a new individual membership option so teachers and home educators can access all of our amazing downloadable resources for just £20 for the whole year.