THIS COMPETITION IS NOW CLOSED.
Make junk into toys with this super-creative, eco-friendly toy! Each kit contains a variety of accessories (including wheels, paddle wheels, floats, rubber band drives and more) along with plenty of clip-on and magnetic fixings that can be combined to turn household junk into almost anything you can imagine.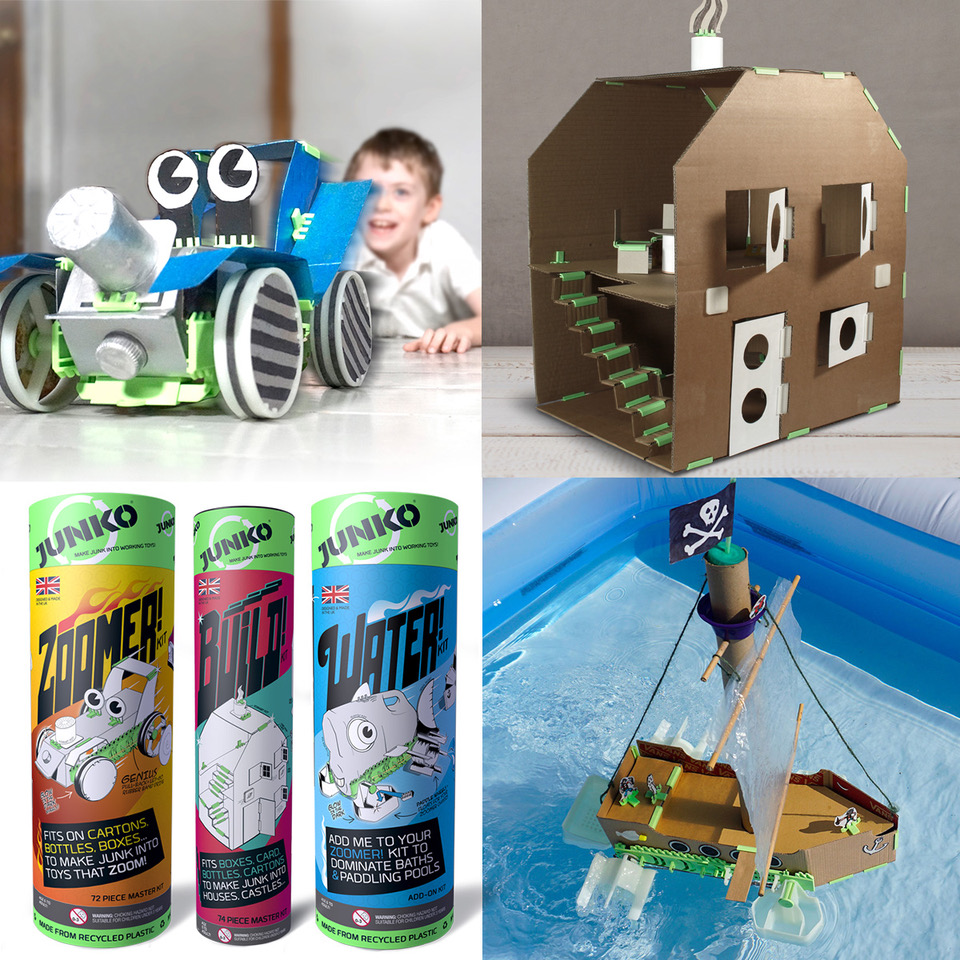 Invented by a dad who wanted to avoid throwaway plastic toys, Junko is fully reusable and made from recycled plastic in England. Its system of clips, magnetic fixings and accessories take junk modelling up a notch, encouraging imaginative play, problem solving and serious FUN!
One lucky Whizz Pop Bang fan will win one ZOOMER!, one WATER! and one BUILD! kit, which are worth over £94 and contain everything you need to turn junk into all sorts of working cars, boats and buildings.
To enter, answer this question to be in with a chance of winning.
Scroll right to the bottom of this blog post and enter your answer in the comment box. If you can't see the comment box, click this link to see the full blog post.
Which one is NOT a type of boat?
Narwhal
Banana
Dragon
This competition closes at midnight on 30th September 2019. For full terms and conditions visit whizzpopbang.com/terms