Have you ever wondered how the universe began? Or what it takes to put humans on the moon – or even on Mars? What would you do if you could travel through space and time?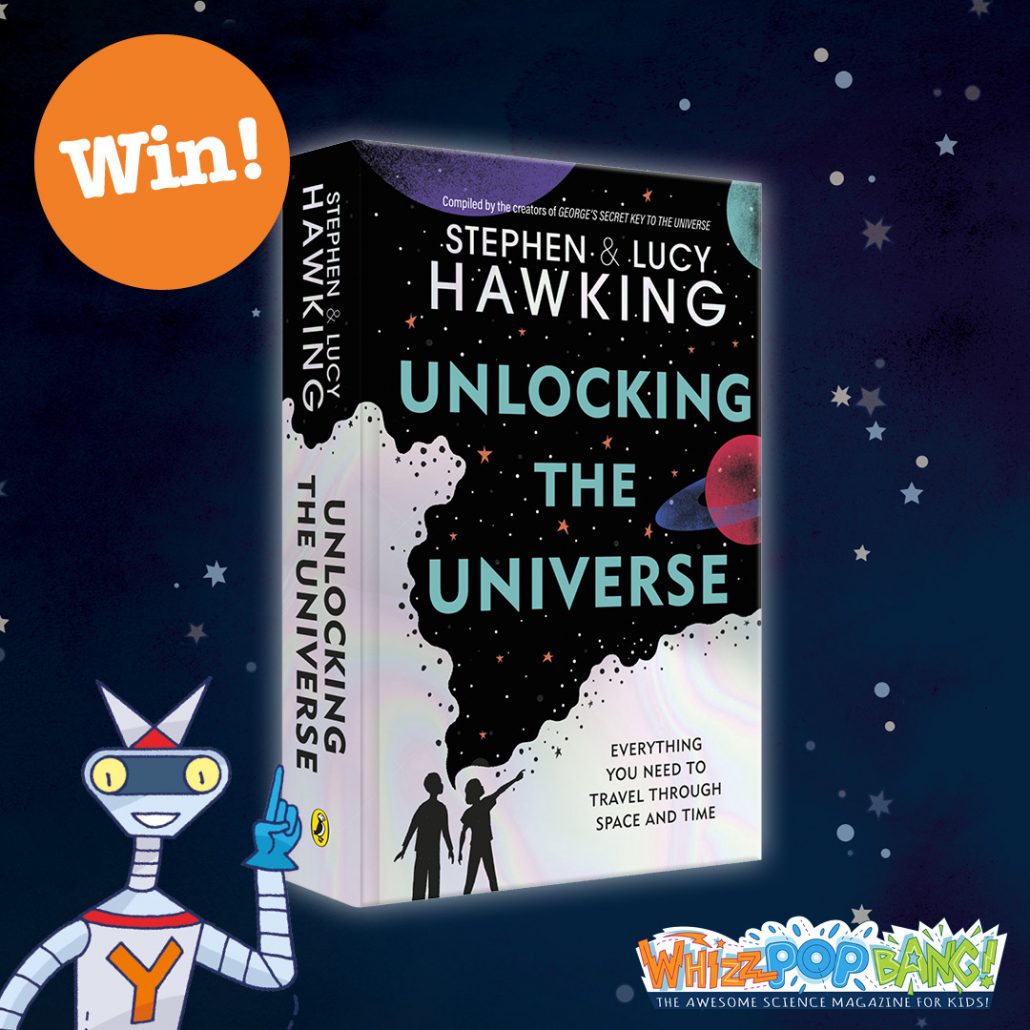 The brilliant Lucy Hawking and her father, Professor Stephen Hawking discuss these questions (and many more) in this fantastic new book. We've got three copies, signed by Lucy, to give away!
This collection of essays explores the creation of the universe, dark matter, life in space, AI, the climate emergency and more written by the Hawking family and other leading experts. Packed with mind-blowing facts and photos, this beautiful collection is sure to get young minds whirring.
Find out more about Unlocking the Universe by Stephen and Lucy Hawking here!
To win a copy, just answer this question in the comments:
How long is a gigayear?
a. Ten thousand (10,000) years
b. A billion (1,000,000,000) years
c. A quadrillion (1,000,000,000,000,000) years
This competition closes at midnight on 9th February 2019. For full terms and conditions see: https://www.whizzpopbang.com/terms-and-conditions/