The International Day of Women and Girls in Science is on 11th February 2020, and it exists to defy gender stereotypes and show that women and girls are a vital part of the science community!
Whizz Pop Bang is a monthly, gender-neutral science magazine that aims to encourage all children to develop a love of science. Our readers are tomorrow's engineers, scientists and innovators who will shape our world, and we inspire them with amazing female and male role models every issue. Sign up to receive amazing science rocketing through your letterbox every month here!
To celebrate The International Day of Women and Girls in Science, meet an amazing female scientist we featured in Whizz Pop Bang's Space Travel issue…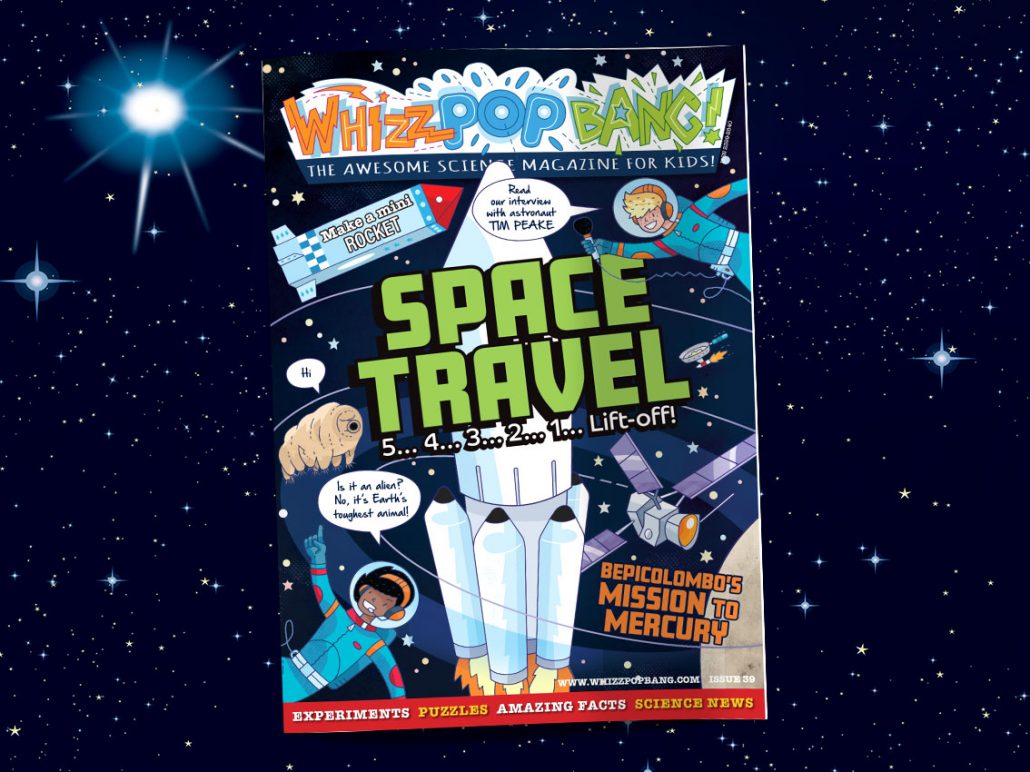 Meet Katherine Johnson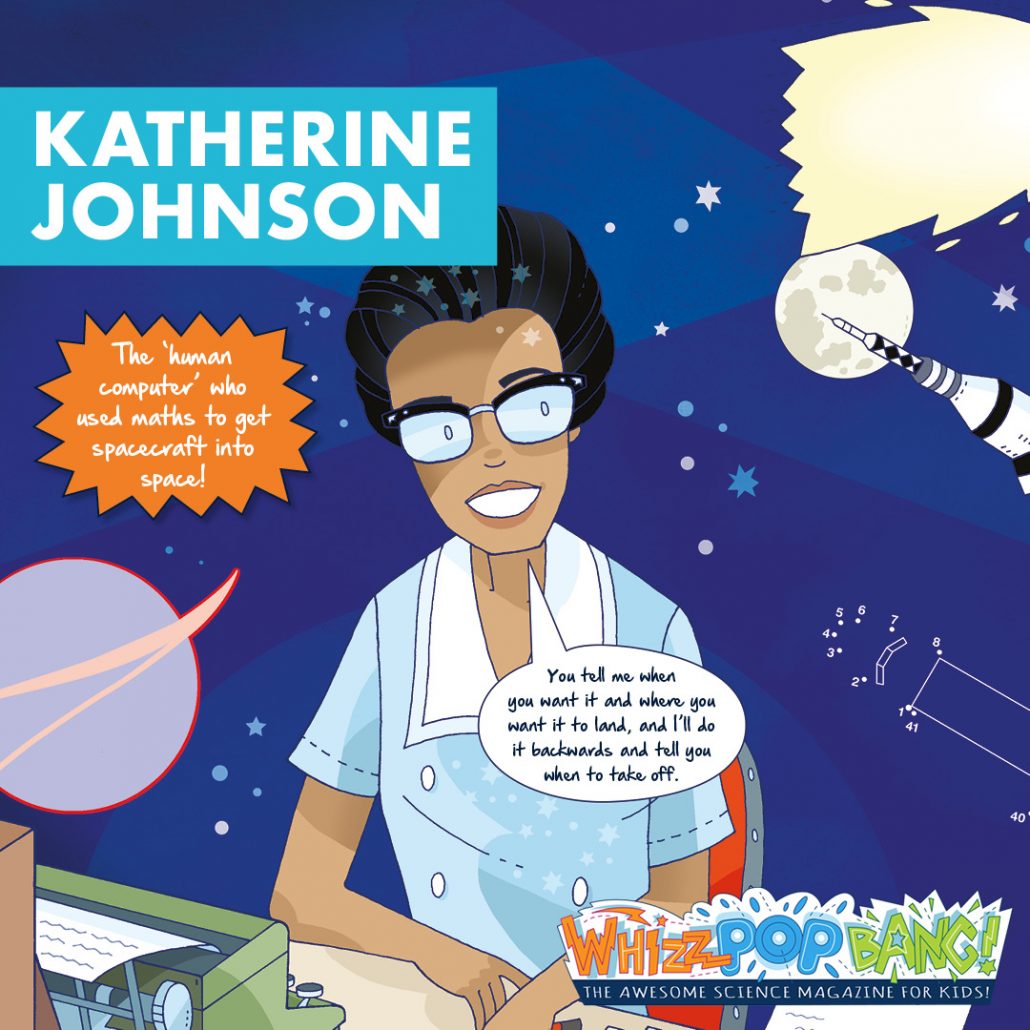 Katherine was part of a team of women carrying out complicated calculations for engineers, but she didn't act like a computer – she never stopped asking questions! Her curiosity got her noticed, and Katherine was invited to join a team carrying out exciting research into space flight.
She worked with a team at NASA doing the maths to get America's first astronaut safely into space in 1961. She went on to calculate the flight paths for many other spacecraft.
Katherine isn't only famous for her brilliant brain. Rocket science was simple compared to the challenges she faced as an African American woman in the mid-1900s. Until 1964, black Americans faced discrimination at school and work, and were often kept apart from their white co-workers. Katherine helped to break down barriers all through her life, starting when she became one of the first three African Americans to begin a graduate degree at West Virginia University.
Read more in Whizz Pop Bang: Space Travel, available in our shop for £3.99