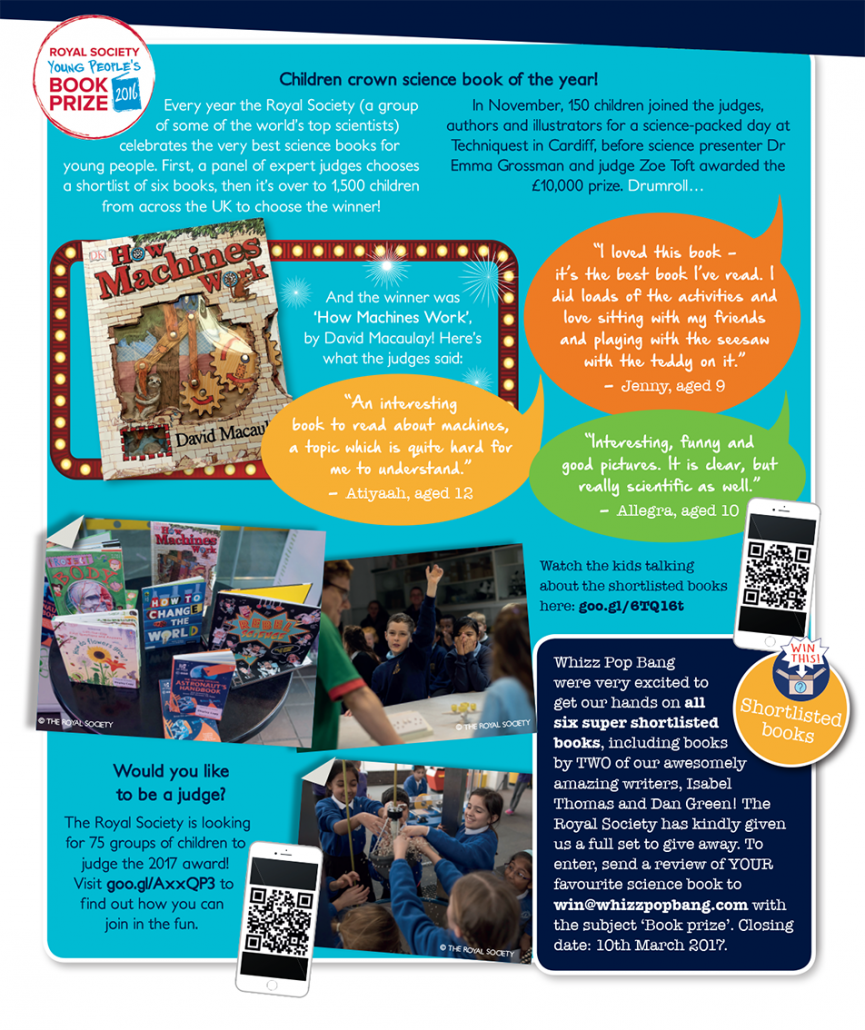 A few months ago we ran a competition to win all six of the science books shortlisted for the Royal Society Young People's Book Prize 2016 including two by our awesomely amazing Whizz Pop Bang writers Isabel Thomas and Dan Green 🙂
Without further ado here's the winning review by Alfie, age 5. Well done to Alfie for being a super mini scientist AND being so passionate about science. Enjoy those books!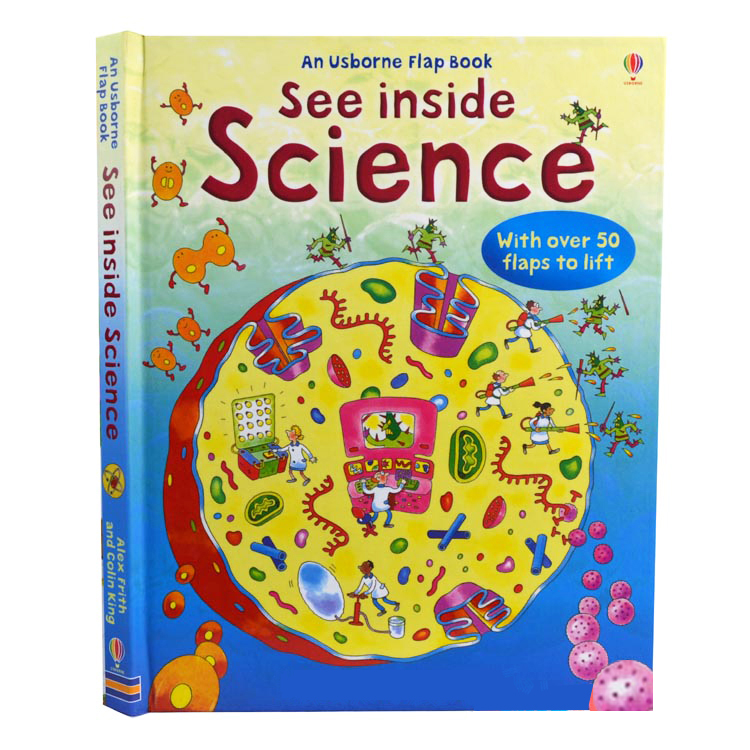 See Inside Science by Usborne Books
"It's about the human body, cells, animals, plants, the beginning of the universe, space, energy and electricity, elements and the periodic table, putting things together, Protons, Neutrons, Electrons and Quarks inside an Atom and the final one, see into the future.
I've learnt that there are all sorts of elements, 92 elements that aren't made in a lab, if you're counting the ones in the lab there's 118, but loads of people forget about Dutrium, so there's 119. Dutrium is a gas that Brown Dwarfs fuse.
I like it because I like science. I love science actually. It's got atoms in it. I like it that it has flaps. It's easy to understand.
It's fun, fun, fun, fun, fun."
Review by Alfie Jack Pile, age 5