Unleash the Wonder: A Guide to Hosting an Unforgettable Primary Class
Science Party
Are you looking for something fun and educational to reward your class with? Maybe it's got to the end of term and you want to do something a bit different for an afternoon. Our science class party pack is just what you are looking for. The good news is it's inexpensive to resource and is guaranteed to excite your class.
What does the pack contain?
There are six experiments to do:
Chromatography decorations
Static Slime
Magic Icing
Bed of Pins
Incredible invisible ink
Fizz Pop Bang powder
Each experiment has its own set of instructions so you can be flexible about how you organise the afternoon. You could set up stations in the classroom for the children move around and follow the instructions to do each activity, or you could do them together step by step as a whole class. We have given you all the scientific explanations but kept them on a separate page so you can choose when to share them with your class.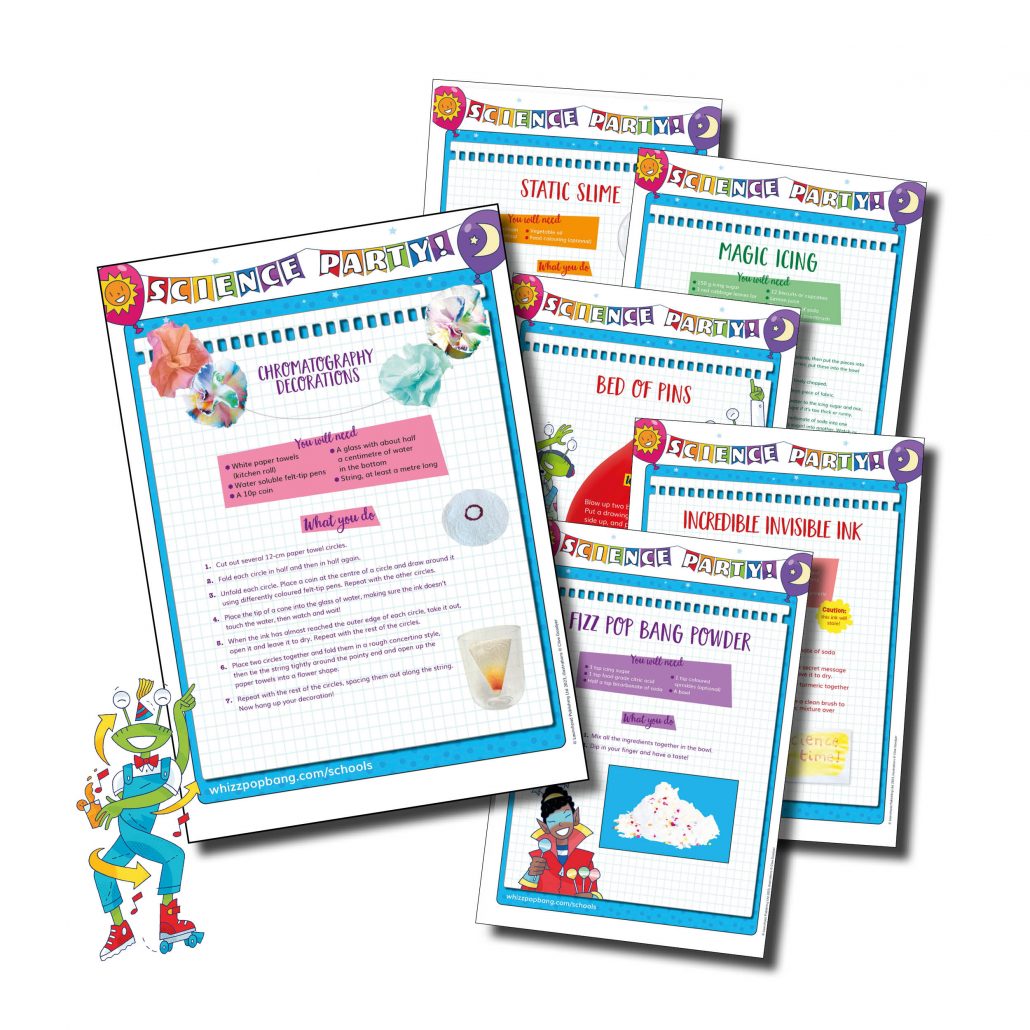 If you want more party science experiments buy a copy of our 100th issue of Whizz Pop Bang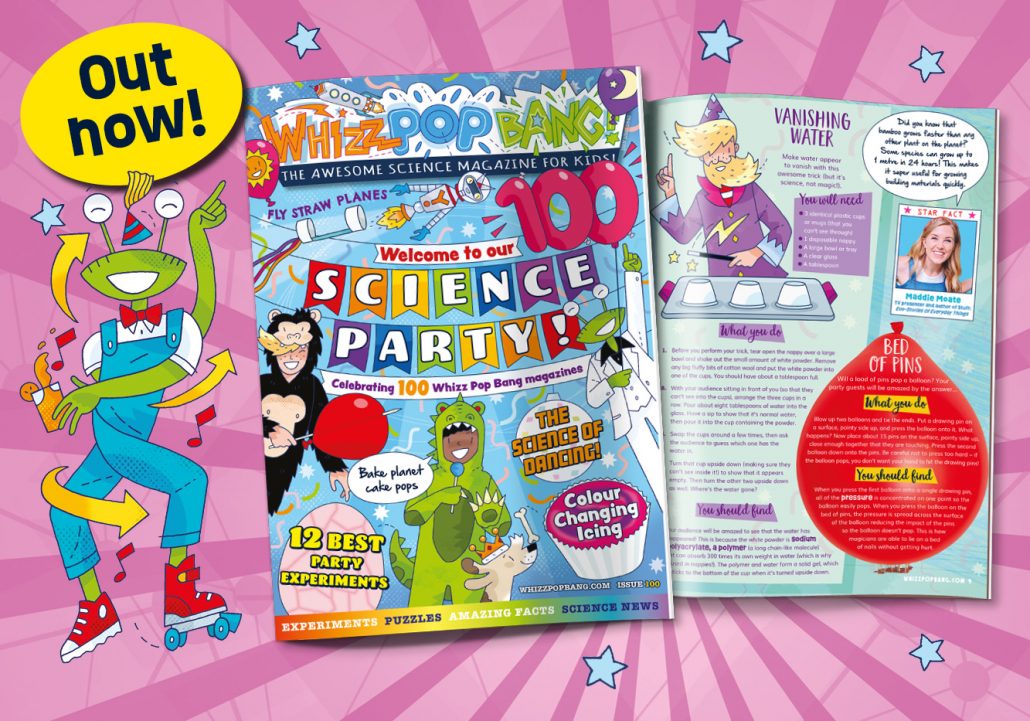 Whizz Pop Bang magazine and teaching resources are brilliant ways to enhance your school's science teaching:
We provide downloadable science lesson plans, PowerPoint presentations, hands-on investigations and science reading comprehensions written by primary school teachers.
Whizz Pop Bang teaching resources link to the National Curriculum, ensuring correct coverage.
All of our resources are year group specific, ensuring progression between the years.
We make cross-curricular links to other subjects, such as English, Maths, History, Geography, Art, Design and Technology and PSHE.
Prices from as little as £205 per year for a copy of Whizz Pop Bang magazine through the post each month and whole-school access to our ever-growing library of downloadable teaching resources, with unlimited teacher logins.
We've also launched a new individual membership option so teachers and home educators can access all of our amazing downloadable resources for just £20 for the whole year.