Putting together a super-exciting science magazine for children (and with some of us being parents of some scientists-in-training ourselves) means that Team Whizz Pop Bang read rather a lot of science books. Looking for science gift ideas for children, science books for kids or Christmas present ideas for young scientists? You've come to the right place!
Here's our list of our top curiosity-awakening, fact-packed, inspiring science reads…
Moth: An Evolution Story by Isabel Thomas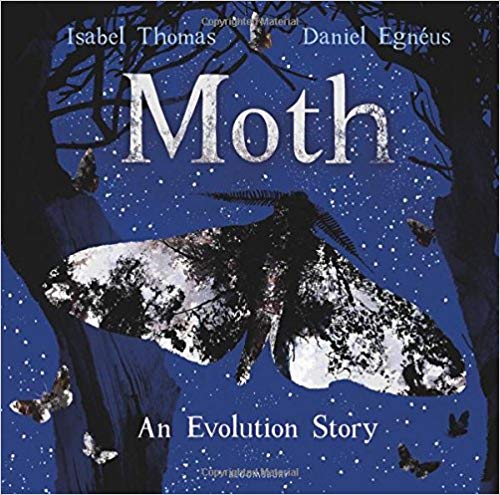 "This is a story of light and dark…
Against a lush backdrop of lichen-covered trees, the peppered moth lies hidden.
Until the world begins to change.
Along come people with their magnificent machines which stain the land with soot.
In a beautiful landscape changed by humans, how will the little moth survive?"

Moth: An Evolution Story by Isabel Thomas
OK, so we're a little bit biased, but Isabel Thomas (writer of many of Whizz Pop Bang's features) is just brilliant at communicating complicated ideas to children. Moth is a beautifully-illustrated picture book that explains evolution through the story of the peppered moth. It has recently been shortlisted on the Children's Science Picture Book Award and included on the New York Public Library's Best Books of 2019 list!
---
The Professor Astro Cat series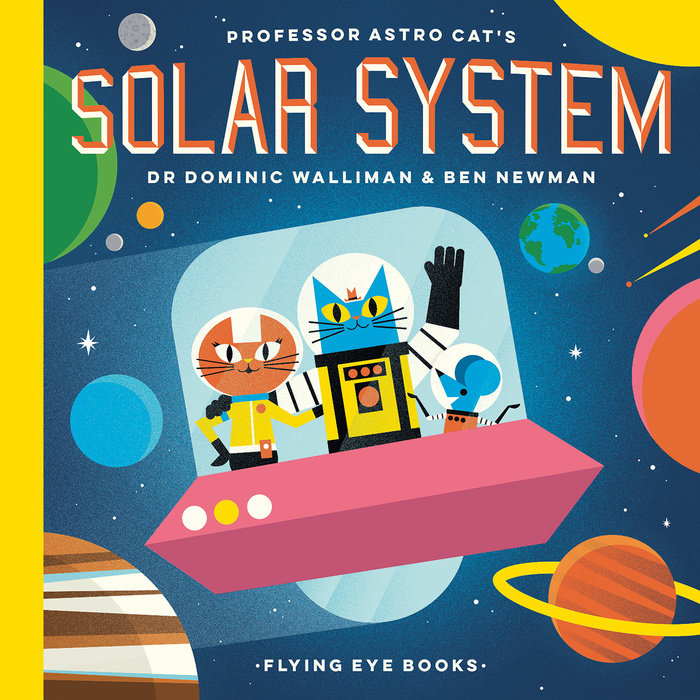 Meet Professor Astro Cat: "the world's smartest and bravest feline scientific explorer and he wants to recruit you! Together with Felicity (also a cat) and Astro Mouse, they are always ready to take you on mind bogglingly brilliant adventures into the incredible world of science." With books covering Space, the Human Body, Physics and more, our Editor Tammy says "We love them!"
---
The Whizz Pop Bang Science Joke Book by Tara Pardo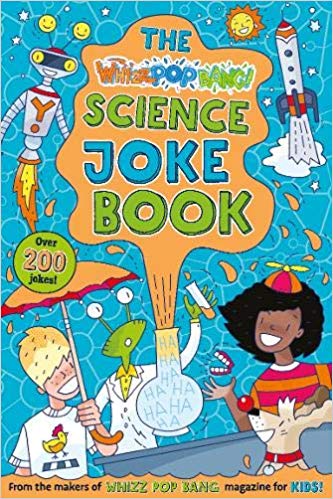 Did you hear the joke about the germ?
Never mind, I don't want to spread it around!

How does the Moon cut his hair?
E-clipse it!

What's a scientist's favourite dog?
A lab!

The Whizz Pop Bang Science Joke Book by Tara Pardo
Packed with super-silly science giggles and fantastic facts, the Whizz Pop Bang Science Joke Book is not only a team favourite – Assistant Editor, Tara, wrote it! We can honestly say that every single one of our children love it, too.
---
Owling: Enter the World of the Mysterious Birds of the Night by Mark Wilson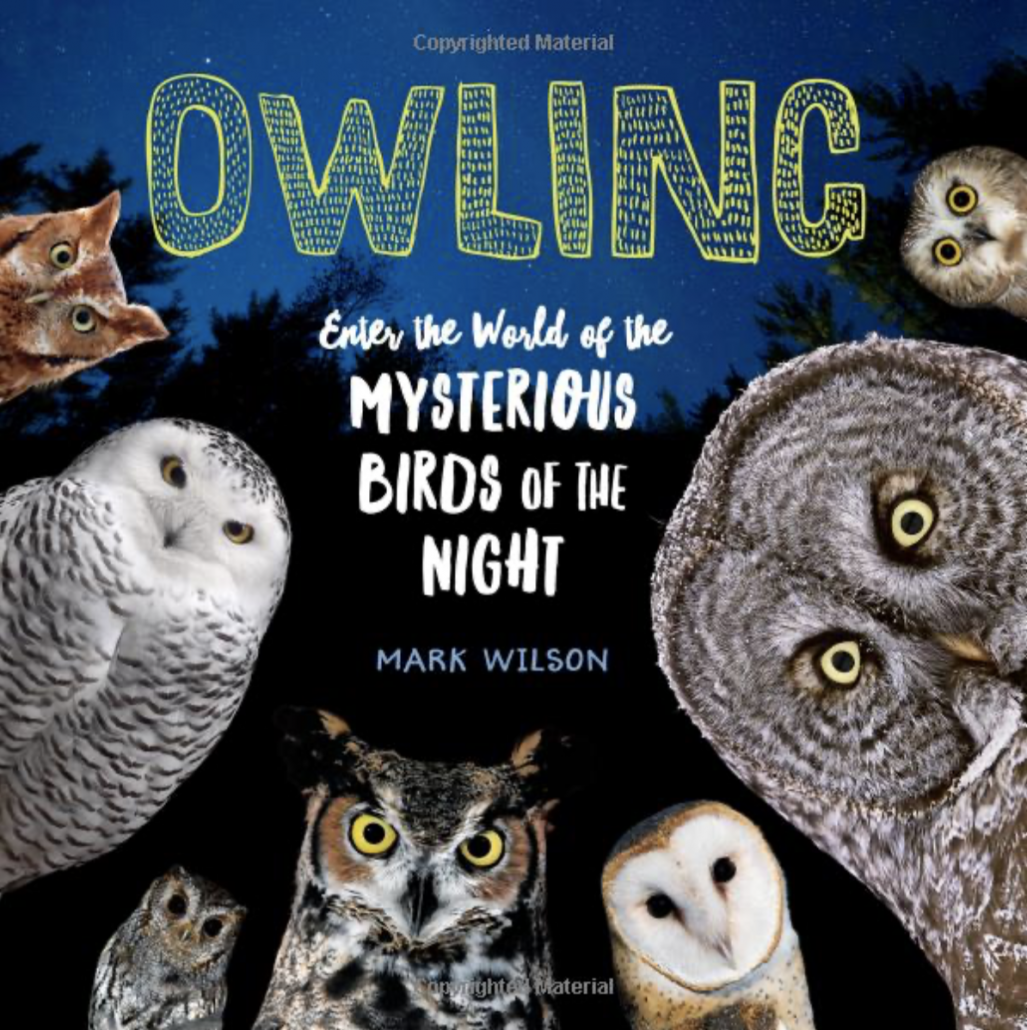 "My daughter is a very big owl lover so she absolutely adores it," says Editor-in-chief, Jenny. "It contains loads of information about an assortment of owls, as well as general owl info – pellets, behaviour, abilities and so on. It's a shame that it's based on the common owls in North America, rather than in the UK (no tawny owls), but that still includes barn owls and it also includes Emily's favourite, snowy owls!"
---
On a Beam of Light: A Story of Albert Einstein by Jennifer Berne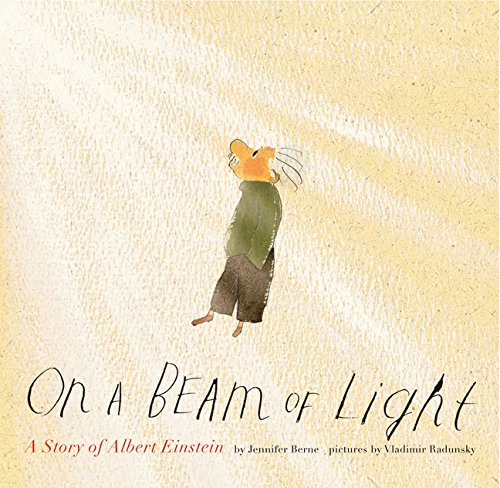 This is another of Editor Tammy's family's favourite science stories. "A boy rides a bicycle down a dusty road. But in his mind, he envisions himself traveling at a speed beyond imagining, on a beam of light. This brilliant mind will one day offer up some of the most revolutionary ideas ever conceived. From a boy endlessly fascinated by the wonders around him, Albert Einstein ultimately grows into a man of genius recognized the world over for profoundly illuminating our understanding of the universe," says Chronicle Books, publisher of this beautiful book.
---
Audrey the Amazing Inventor by Rachel Valentine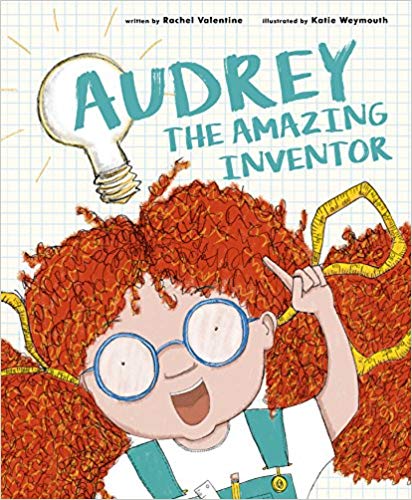 "Audrey was the most inquisitive girl you could hope to meet…"

Audrey the Amazing Inventor by Rachel Valentine
begins this tale of questions, fiddling and fixing, suitable for curious children aged 3+ "My daughter adores this book and often reaches for it at bedtime," says Whizz Pop Bang's Schools co-ordinator, Libby.
---
Women in Science by Rachel Ignotofsky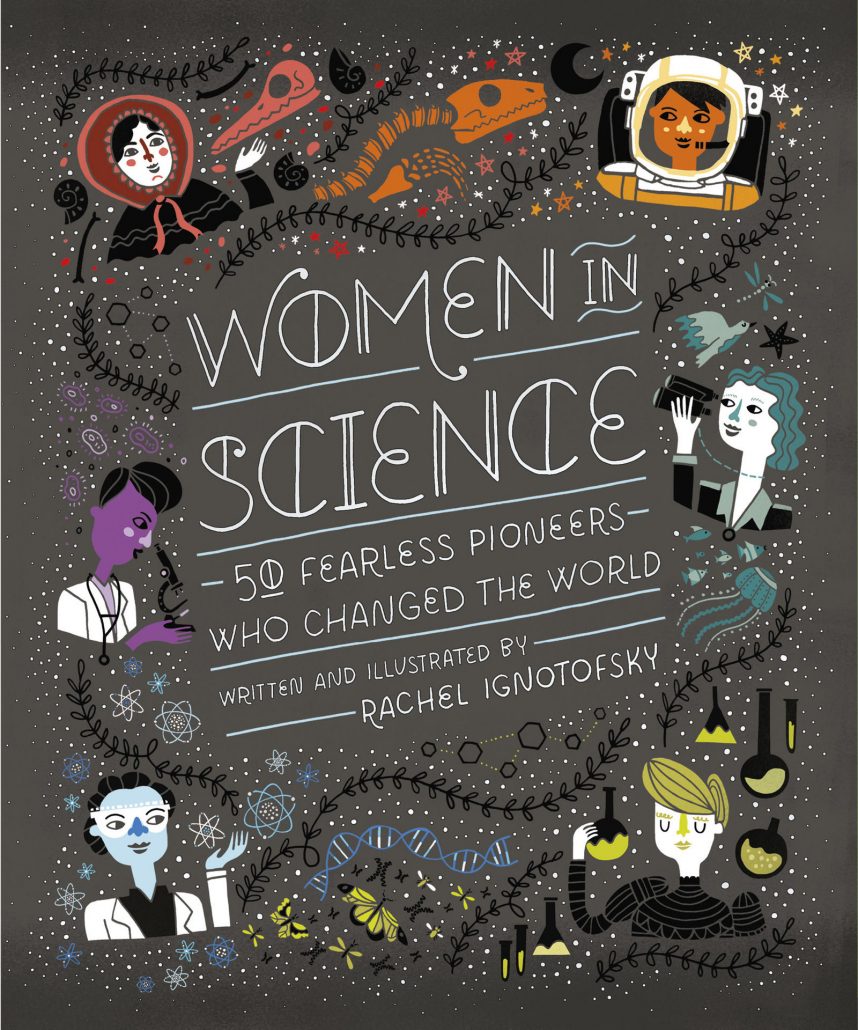 Celebrate some incredible women in STEM with this beautiful book. Rachel Ignotofsky's gorgeous illustrations bring the stories of 50 inspirational women in science to life. It's another one that our Editor, Tammy, recommends for people looking for great science books for kids.
---
The Infinite Lives of Maisie Day by Christopher Edge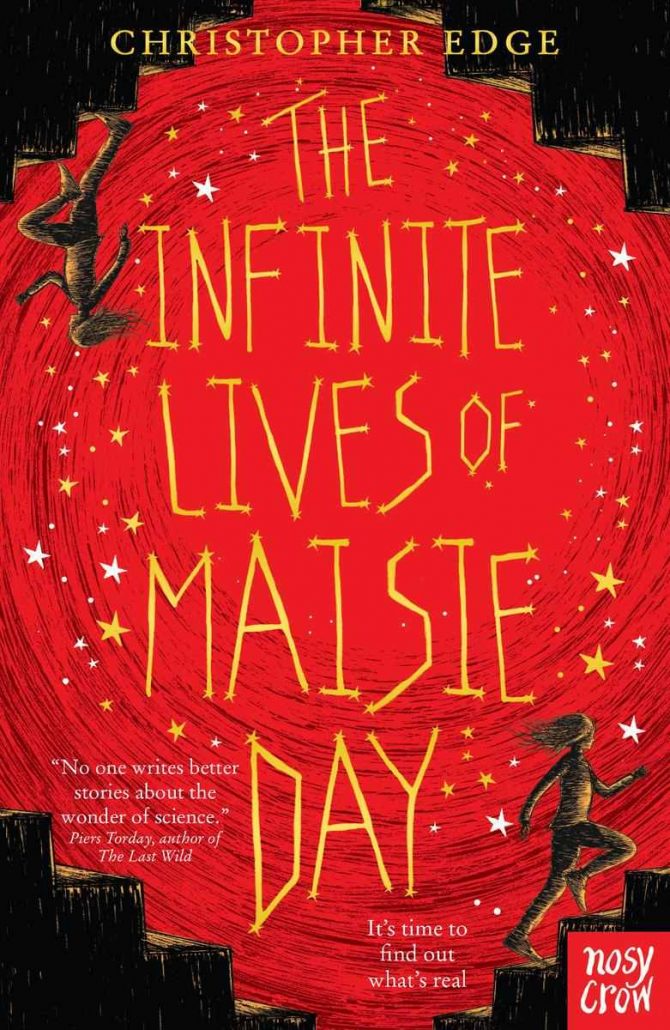 Editor-in-Chief, Jenny, says that this is one of her daughter's favourites: "It's about a girl genius who is studying science and maths and whose world gets turned upside down when she wakes on her birthday to find herself in a weird and scary world. It's full of intriguing and challenging scientific concepts, like infinity, relativity and entropy, and it gets you thinking about the possibility of parallel universes. Probably best for ages 9+"
---
You Are Stardust by Elin Kelsey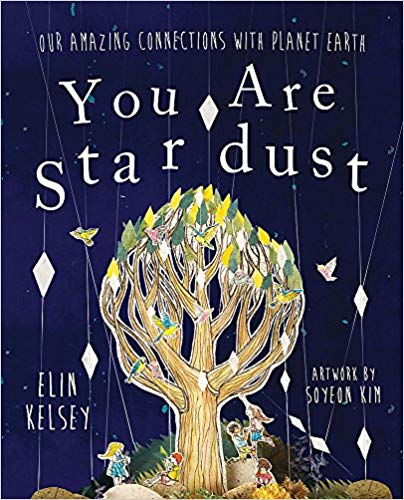 "If you were a planet, you'd be a lot like the Earth. Rainforests on land and ale in the oceans are the Earth's lungs,"

You Are Stardust by Elin Kelsey
This intriguing book draws connections between people and the natural world – and it's another of Editor Tammy's top science books.
---
Look Inside How Things Work by Rob Lloyd Jones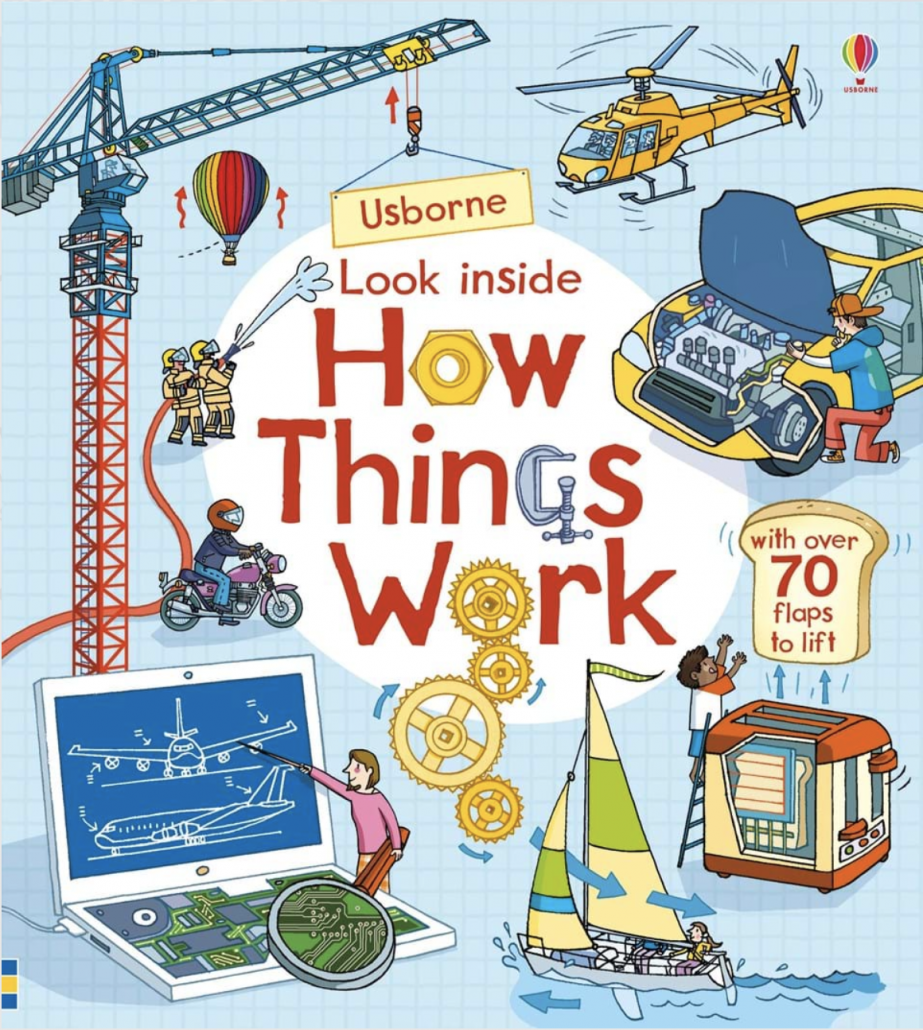 "This was very popular with my boys!" says our Customer Service Advisor, Hennie.

"Have you ever wondered how cars roar along roads, or planes soar into the sky? Discover how all sorts of amazing things work, from fire engines and submarines to dishwashers and vacuum cleaners, in this exciting introduction to engineering for young children, with over 70 flaps to lift."
---
Explanatorium of Nature by DK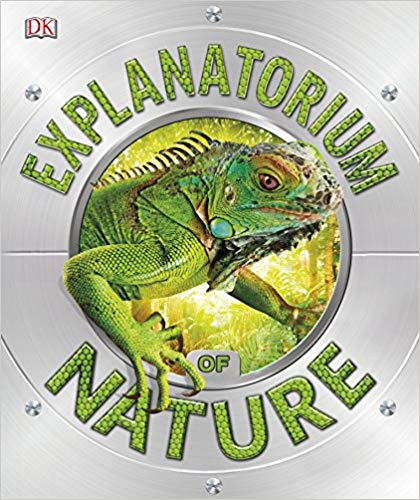 Editor Tammy's son loves the Explanatorium books (which includes an edition about Science by Robert Winston) and the DK Knowledge Encyclopedias, but the Explanatorium of Nature is his favourite.