Woohoo! We are so proud to have reached our 100th edition of Whizz Pop Bang! To celebrate this milestone edition, we are giving away an entire year's subscription to Whizz Pop Bang and some of our awesome science books. Will you be our lucky winner?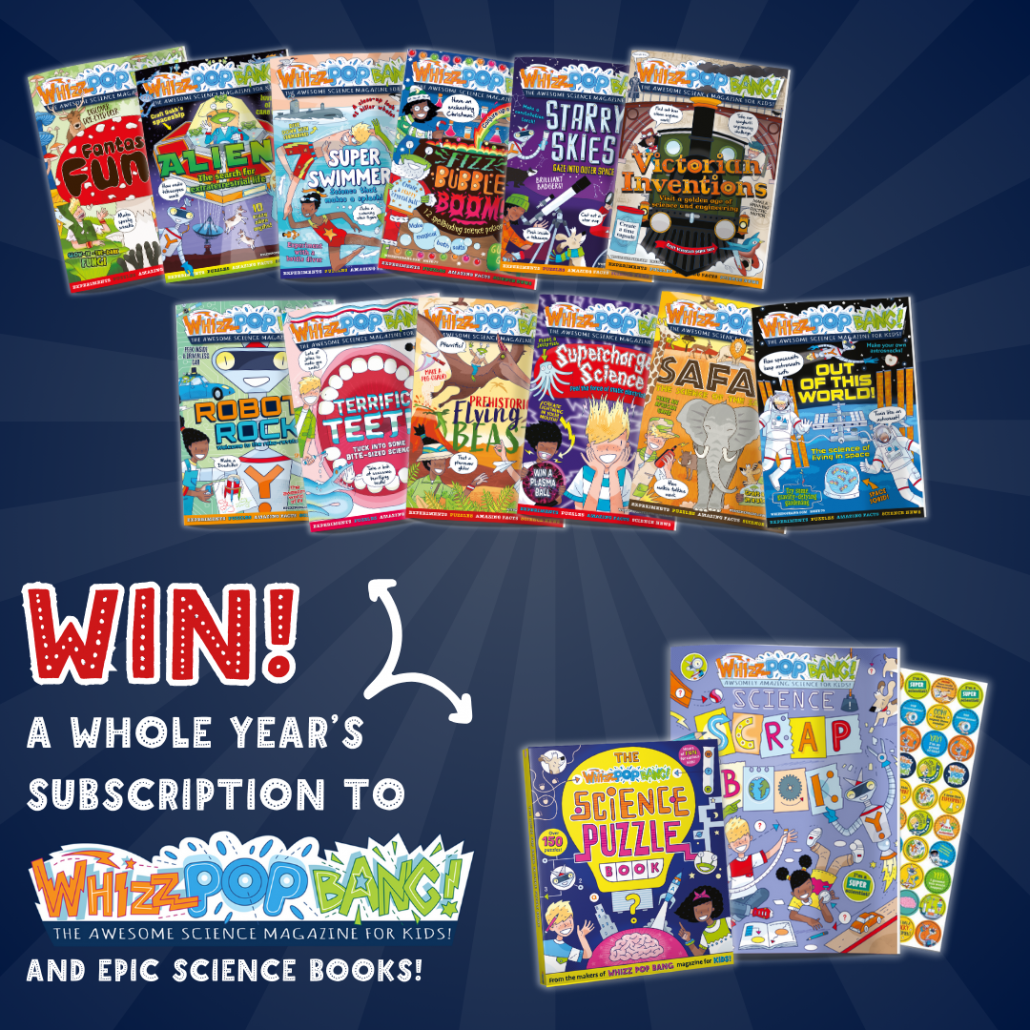 The winner of this epic bundle of science goodies will look forward to a brand new edition of Whizz Pop Bang rocketing through their letterbox every month plus a Whizz Pop Bang Science Puzzle Book and Scrap Book (with stickers!).
To be in for a chance of winning, simply answer this question in the comments:
What's the closest planet to the Sun in our solar system?
A) Earth
B) Venus
C) Mercury
This competition closes at midnight on 30th November 2023 and is open to UK residents only. For full terms and conditions visit whizzpopbang.com/terms-and-conditions