To help stop the spread of Covid-19, face coverings are now required in many countries. However, this is coming at a cost to the environment; a recent study estimated that the world is using a staggering 129 billion disposable masks each month during the pandemic.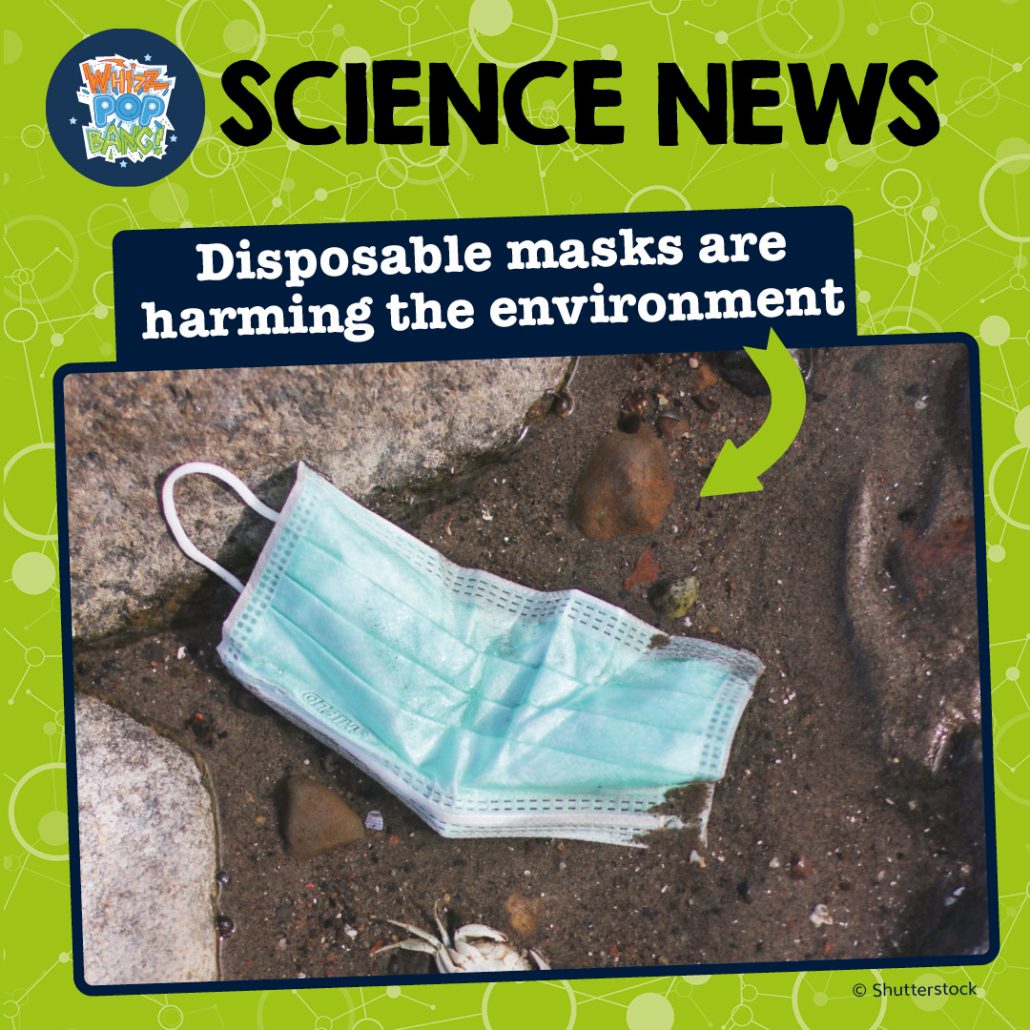 Environmental charity Greenpeace is urging people to instead choose reusable masks wherever possible. Throwaway masks contain plastics, which clog up habitats and pose a threat to animals and nature. The World Health Organisation recommends that the public should wear suitable cloth coverings that can be washed and re-worn.
Find out how to make reusable masks here
Read the latest science news in every issue of Whizz Pop Bang magazine!