Previously delivered in plastic wrap, children's science magazine Whizz Pop Bang will now be posted out in recyclable FSC certified paper envelopes.
As a small, independent magazine publisher, it's been our mission to react quickly and do the right thing; for the environment, for our readers and for the future. We're thrilled to announce that, starting from today, our monthly magazines will be sent in eco-friendly, sustainably sourced, recyclable paper envelopes. We've added a fun, science-themed design to the envelopes that will change every few months and add to the joy of receiving magazines through the post.
We're also helping kids to understand the need to recycle, with a message directly to the children on the envelope saying, 'Please recycle me', giving the reader a sense of responsibility to think about what happens to our waste.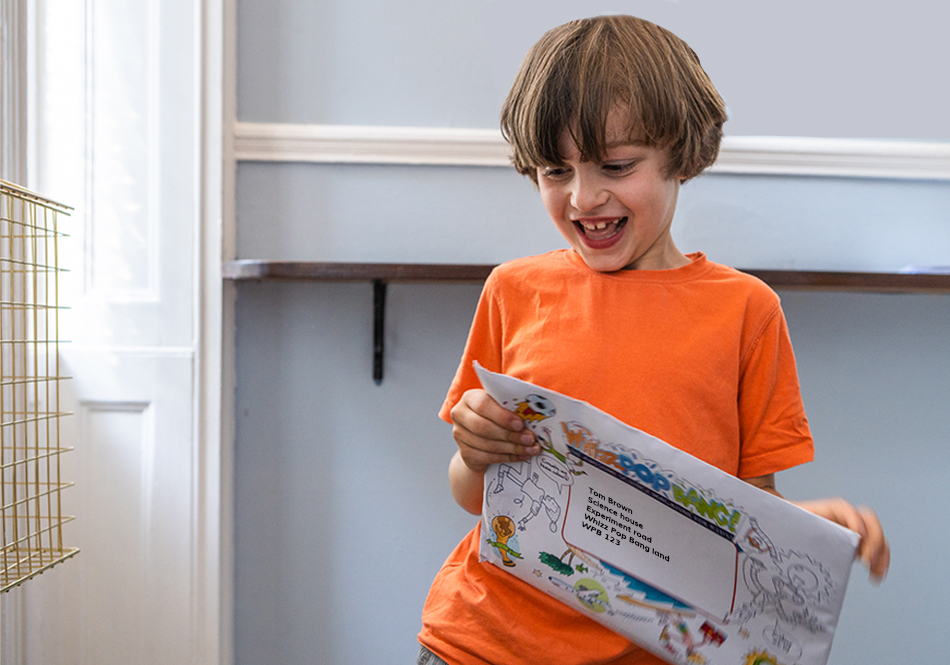 Whizz Pop Bang magazine regularly features articles about the environment, recycling and the problems caused by plastic waste. The next issue of Whizz Pop Bang also sees the start of a new Eco Club, with an activity on upcycling a plastic milk bottle.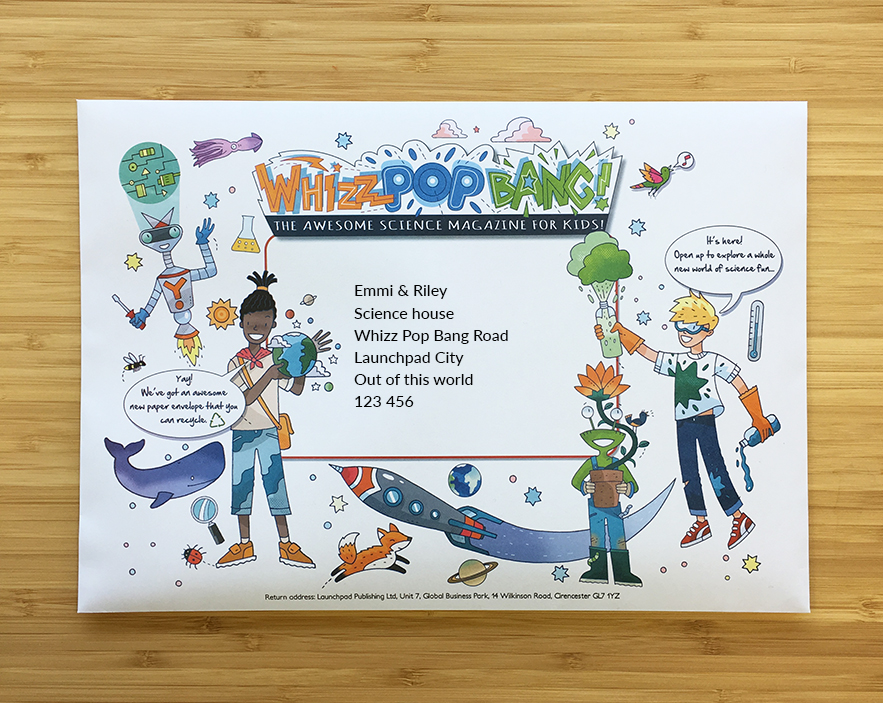 Whizz Pop Bang science magazine for kids is available via subscription from our website: whizzpopbang.com