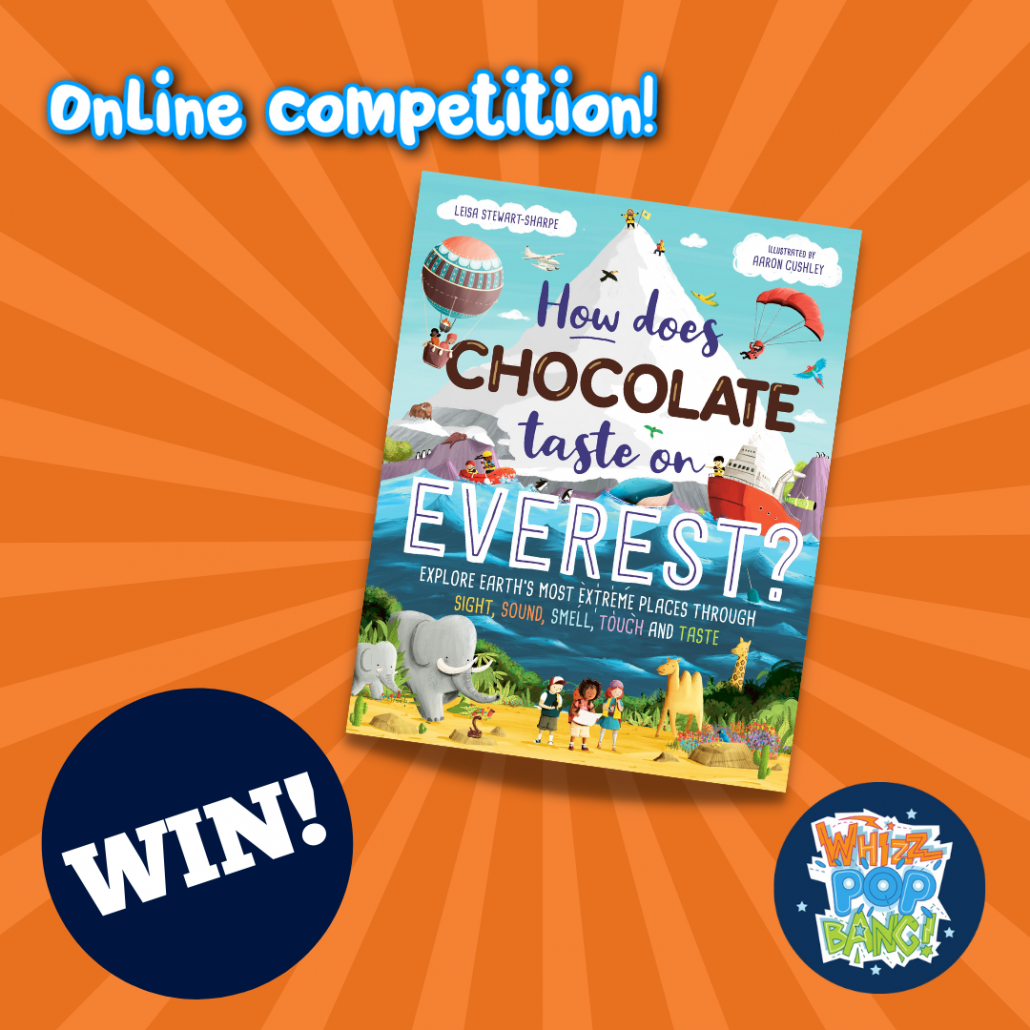 Are you ready to explore Earth's most extreme places through sight, sound, smell, touch and taste?
Don't get too comfortable. This isn't the type of book you can snuggle up with under the covers. Not even close!

You're off on the expedition of a lifetime to experience the sights, sounds, smells, feelings and tastes of the world's most extreme places.
Have you ever wondered what the buzz of the rainforest sounds like on a trek through the Amazon? Or how it would feel to experience the biting cold as you voyage across Antarctica? Or how about how chocolate would taste on Mount Everest?
From every heart-bursting sight to tummy-lurching bite, this is a truly immersive round-the-world adventure, where YOU are the explorer.
We've got 5 copies of How Does Chocolate Taste on Everest? to give away!
To be in for a chance of winning, just answer this question in the comments:
How tall is the tallest mountain?

A 8,850 metres
B 11,690 metres
C 5,060 metres
This competition closes at midnight on 28th February 2022. For full terms and conditions visit whizzpopbang.com/terms-and-conditions