We've teamed up with Build Your Own to offer 6 lucky winners the chance to win a super cool Eco Marble Run.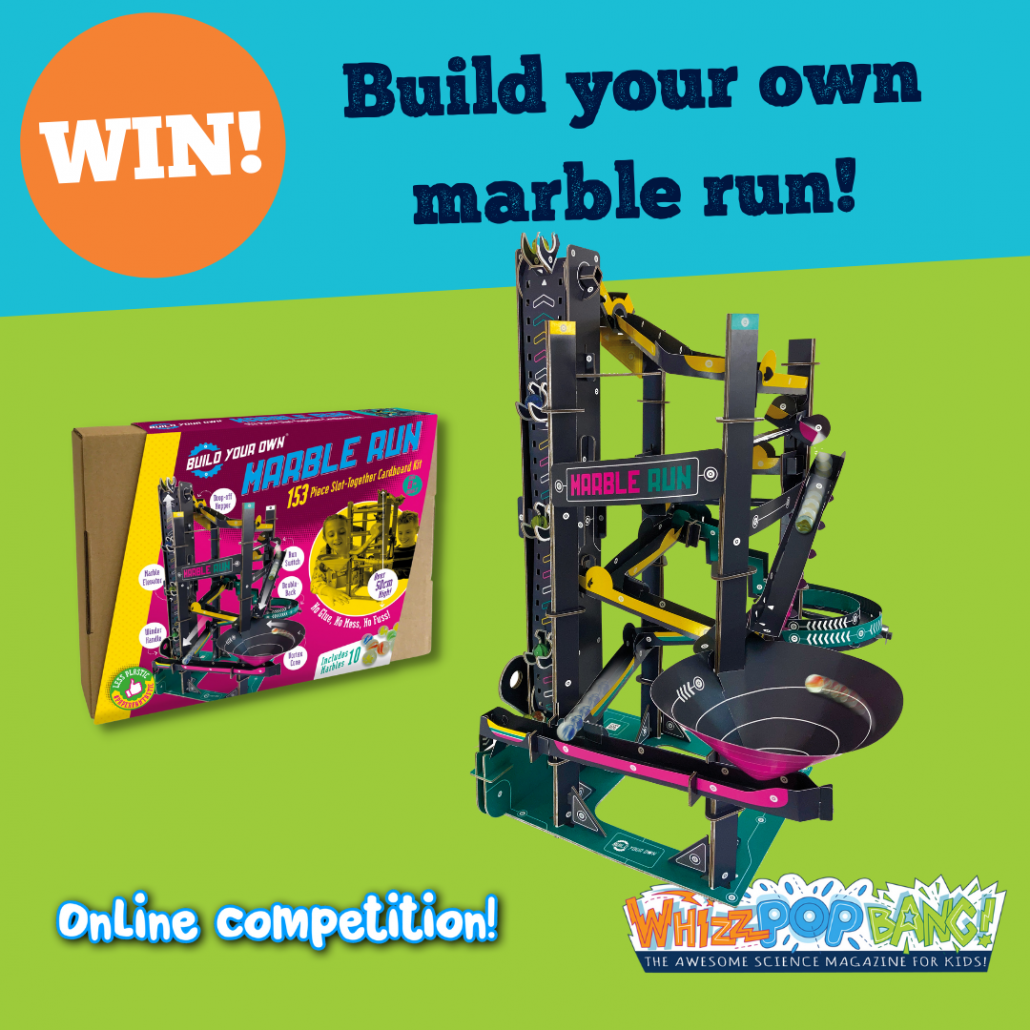 This eco-friendly, STEM-inspired Marble Run is assembled using slot together techniques – no glue, no mess, no fuss. Everything you need is provided in the kit – follow the detailed instructions: press out the pre-cut parts, build and watch them go!
Wind the handle to raise the 10 swirly glass marbles up the elevator; then watch as they speed down one of the three different neon coloured tracks. Enjoy endless fun as the marbles twist, turn, drop down the steps, and then whizz round the vortex cone before racing to the finish! Which marble will win?
Budding engineers will enjoy the challenge of the construction. And once built, the Marble Run stands at an impressive 50 cm tall, and has 3 different neon courses with run switches to randomise the marble directions.
Building the Marble Run will encourage children to use their imagination and problem-solving skills. Plus, they'll learn about physics and kinetic energy as they play.
Build Your Own are the creators of an exciting range of award-winning, STEM-inspired children's toys that you can build yourself. The Build Your Own range is suitable for ages 8 to 100!
Marbles were a popular toy in the Victorian era, to be in for a chance to win one of 6 Marble Run Build kits simply answer this question in the comments:
What years did the Victorian Era span?
A 1837 – 1901
B 1850 – 1950
C 1890 – 1991
This competition closes at midnight on 30th May 2022. For full terms and conditions visit whizzpopbang.com/terms-and-conditions