Are you looking for planning resources for teaching food chains in Year 4? Here's how you can use our new downloadable food chain resources to easily create a memorable lesson that produces the sticky knowledge Ofsted will be looking for…
Where to start
In Year 4, during the science unit 'Animals including humans', you will need to teach about food chains. Pupils will have already covered simple food chains in Year 2. They will have been taught what a carnivore, omnivore and herbivore is and investigated different habitats. In Year 4, you need to build on this knowledge by introducing different terminology and looking at more complex food chains that include more than one prey and predator. The new vocabulary you will be introducing is 'producer'. Children should already be familiar with 'prey' and 'predator'. You are not expected to teach 'consumer', 'tertiary consumer' or 'secondary consumer' as these terms will be covered in KS3. However, pupils may come across them when they carry out research.
How will the Whizz Pop Bang food chain lesson produce sticky knowledge?
In this lesson, pupils will create a 3D food chain using cardboard tubes. Each tube will represent a part of the food chain, including a drawn picture and a written label. The tubes are used to show how each living thing swallows another further down the food chain. Physically making a model is far more memorable and fun than drawing in a book, plus, it's great for kinaesthetic and visual learners so it will help to create the sticky knowledge that Ofsted is looking for.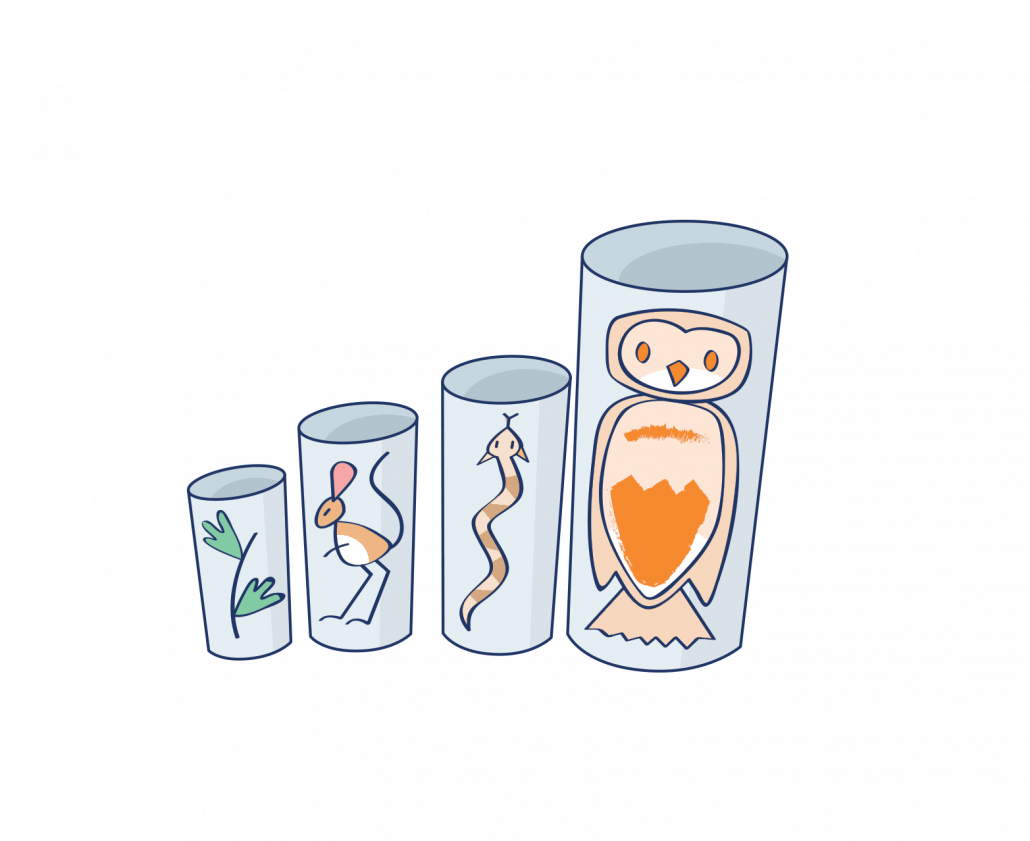 Our food chain lesson pack has been written by an experienced primary school teacher. The downloadable pack includes:
A differentiated food chain lesson plan, linking to the national curriculum
A PowerPoint presentation
Instructions to make a 3D food chain using carboard tubes
A whole class food chain game
A lower ability sheet to support making the food chain
How to evidence the lesson
If your planning isn't enough evidence, pupils could use the Keynote app on an iPad and record themselves describing their food chain using the vocabulary you have taught them. If you need evidence in their books, you could print a photo of the model; during morning work the next day, pupils could label and annotate it. This would mean that they go back over their learning from the day before, helping the knowledge to stick.
How to make food chains cross-curricular
Within the lesson plan there are some links to computing, which children can use to research and present their food chain. There are also lots of ways to embed the pupils' science learning in your school day. Using science texts in guided reading or whole-class reading sessions is an easy way for children to delve further into the subject matter and acquire more knowledge. We have a Year 4 reading comprehension pack that links to this topic: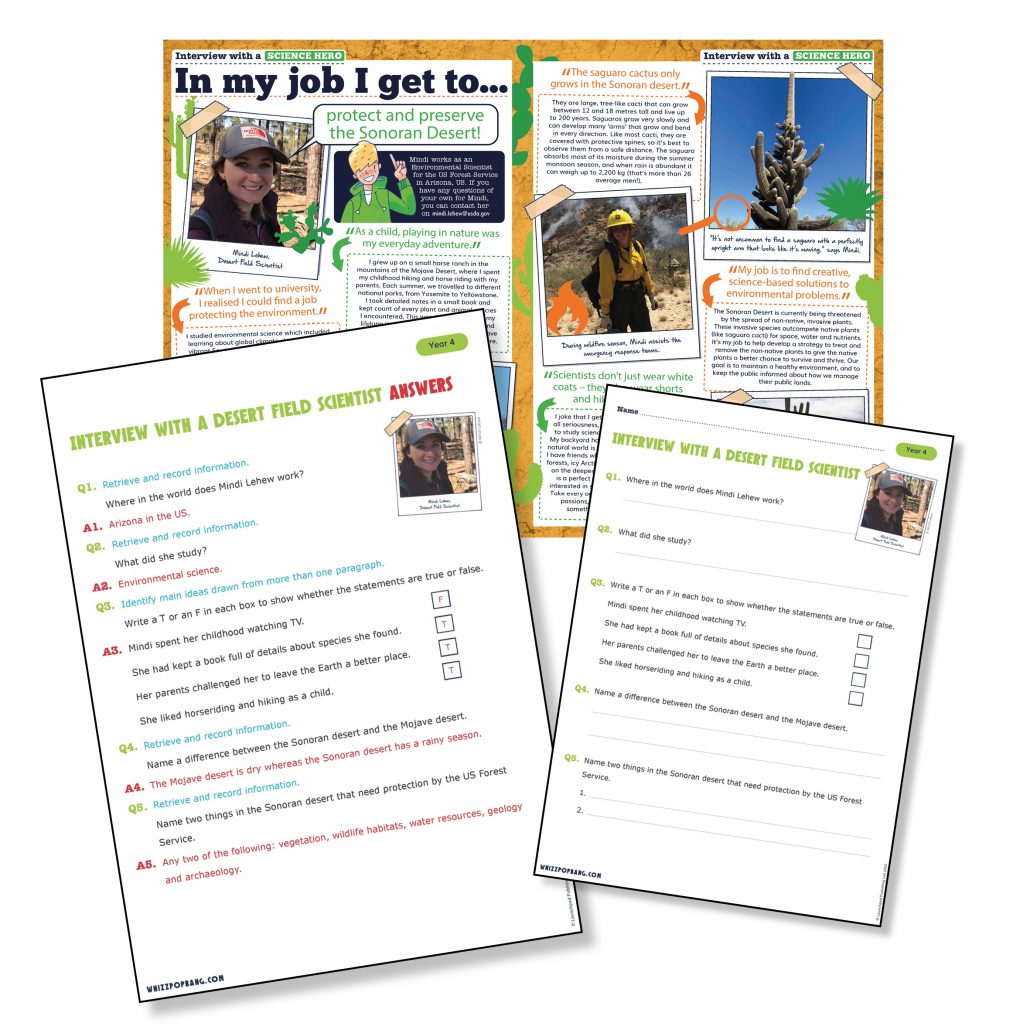 What should I teach next?
You could delve into more complicated food chains, such as the coral reef. We have a great lesson pack that involves pupils making an edible polyp, which forms part of that food chain.
It's important to make sure you are covering what you need to in your teaching. Quality knowledge organisers help to ensure good progression across the school. They are useful for both teachers and pupils. We have produced a knowledge organiser for every topic for Years 2 to 6. It's worthwhile knowing what children have already been taught, as well as what they will learn in future years.
Whizz Pop Bang magazine and teaching resources are brilliant for enhancing your school's science teaching:
We provide downloadable science lesson plans, PowerPoint presentations, hands-on investigations and science reading comprehensions written by primary school teachers.
Whizz Pop Bang teaching resources link to the National Curriculum, ensuring correct coverage.
All of our resources are year group specific, ensuring progression between the years.
We make cross-curricular links to other subjects, such as English, Maths, History, Geography, Art, Design and Technology and PSHE.
Prices from as little as £190 per year for a copy of Whizz Pop Bang magazine through the post each month and whole-school access to our ever-growing library of downloadable teaching resources, with unlimited teacher logins.
We've also just launched a new individual membership option so teachers and home educators can access all of our amazing downloadable resources for just £20 for the whole year.