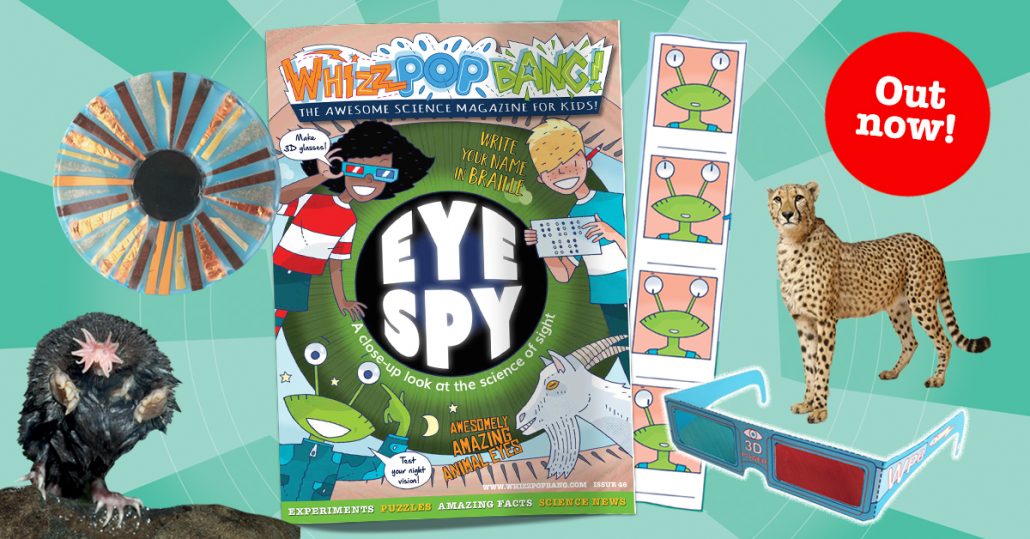 Inside this issue of Whizz Pop Bang science magazine you'll find all sorts of ways to trick your eyes, learn how microscopes work and you can even have a go at making some fantastic 3D glasses.
LEARN HOW TO WRITE YOUR NAME IN BRAILLE: Ever wondered how blind people read braille? In this issue we teach you the braille alphabet so you can learn how to write your name. How long will it take you to remember the pattern of dots that create the letters in your name?
YOU WON'T BELIEVE YOUR EYES! Learn how eyes work, then play some tricks on your peepers with our speedy science activities.
SILLY SCIENCE: How do creatures who live in the dark sense their surroundings? Find out about six creatures who live in the dark and have developed some amazing ways to sense their environments, find food and avoid danger.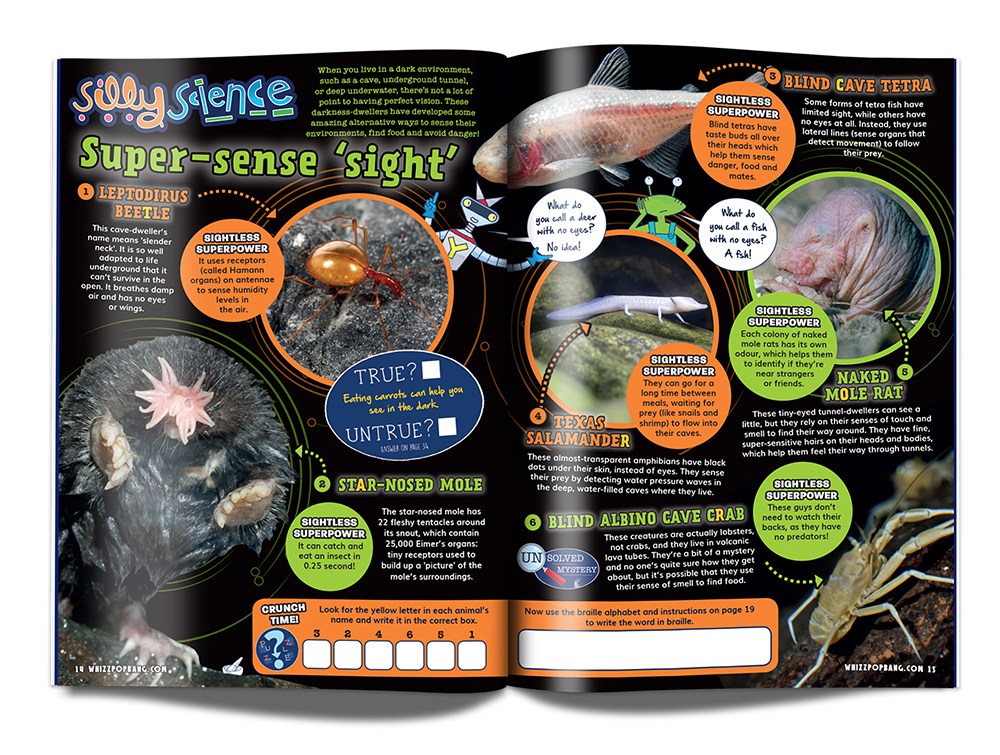 HOW STUFF WORKS: Take a close look inside a microscope, and enter the competition to win a pocket microscope!
SENSATIONAL SCIENTISTS: Read all about Patricia Bath's medical inventions and how they've restored sight to thousands of people.
Loads of awesome eye-deas to keep your budding young scientists entertained! Visit our online shop to buy this issue for just £4.75 with FREE UK delivery. Got a question about Whizz Pop Bang or subscribing? Check out our FAQs or get in touch by emailing our friendly customer services team: hello@whizzpopbang.com