Are you looking for some help and ideas for teaching animal adaptations in year 6? Here is how to use our downloadable teaching resources in your unit of work on evolution and inheritance.
When planning a unit of work on evolution and inheritance it can be quite difficult to think of relevant practical investigations for your pupils to do. This unit involves a lot of research, looking at how animals and plants have changed over time. It is important to first revisit their understanding of fossils from year 3 and then build on that knowledge. Take a look at how characteristics are inherited, starting with themselves and their family; how do they look similar? You can then start to look simply at genes. Our resources include a great game where pupils look at how genes are passed on to puppies.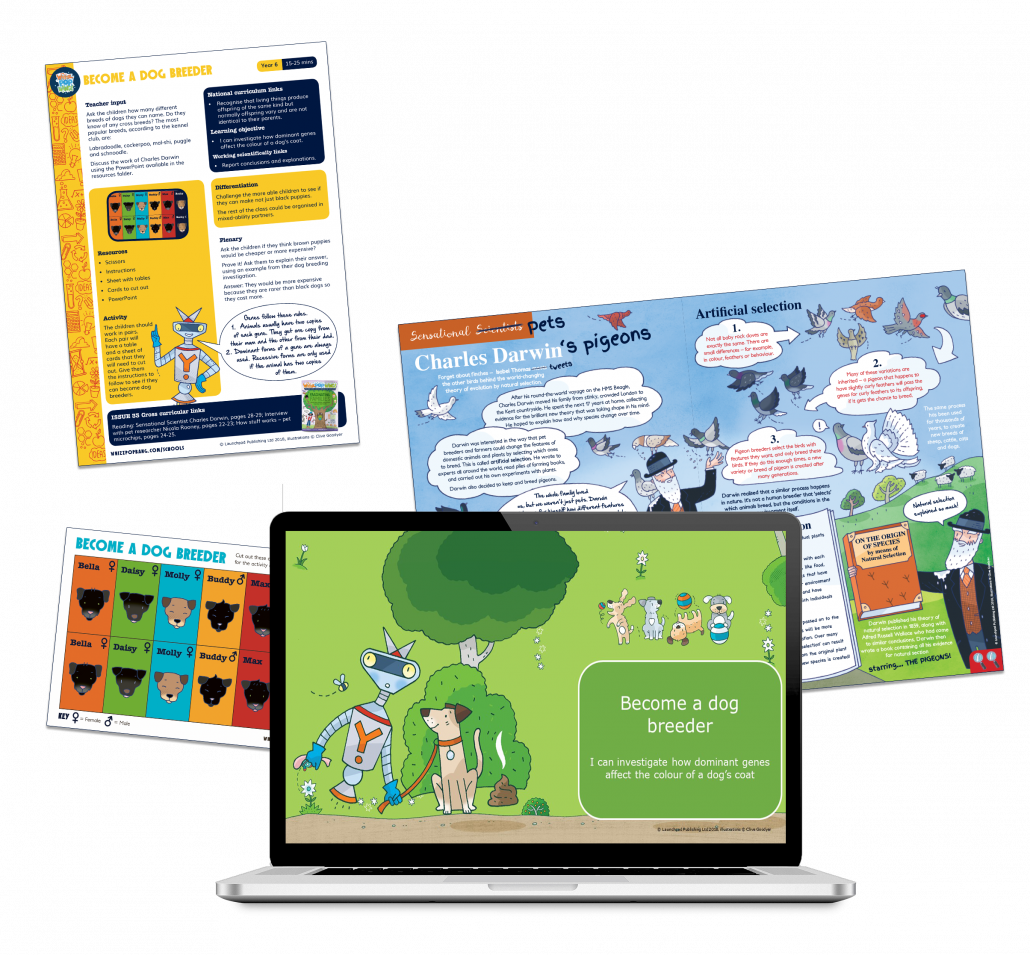 Teaching adaptations should come towards the end of the unit. In our lesson pack, pupils will plan a simple investigation around animal paws and how they can access food to survive. They will carry out a simple investigation and record their results. They will then draw on their knowledge about habitats and animal survival to decide if the species would evolve or eventually become extinct.
More science reading links…
From our Prehistoric Flying Beasts issue, we have two reading comprehensions for year 6 that link to the topic and will spark your pupils' curiosity.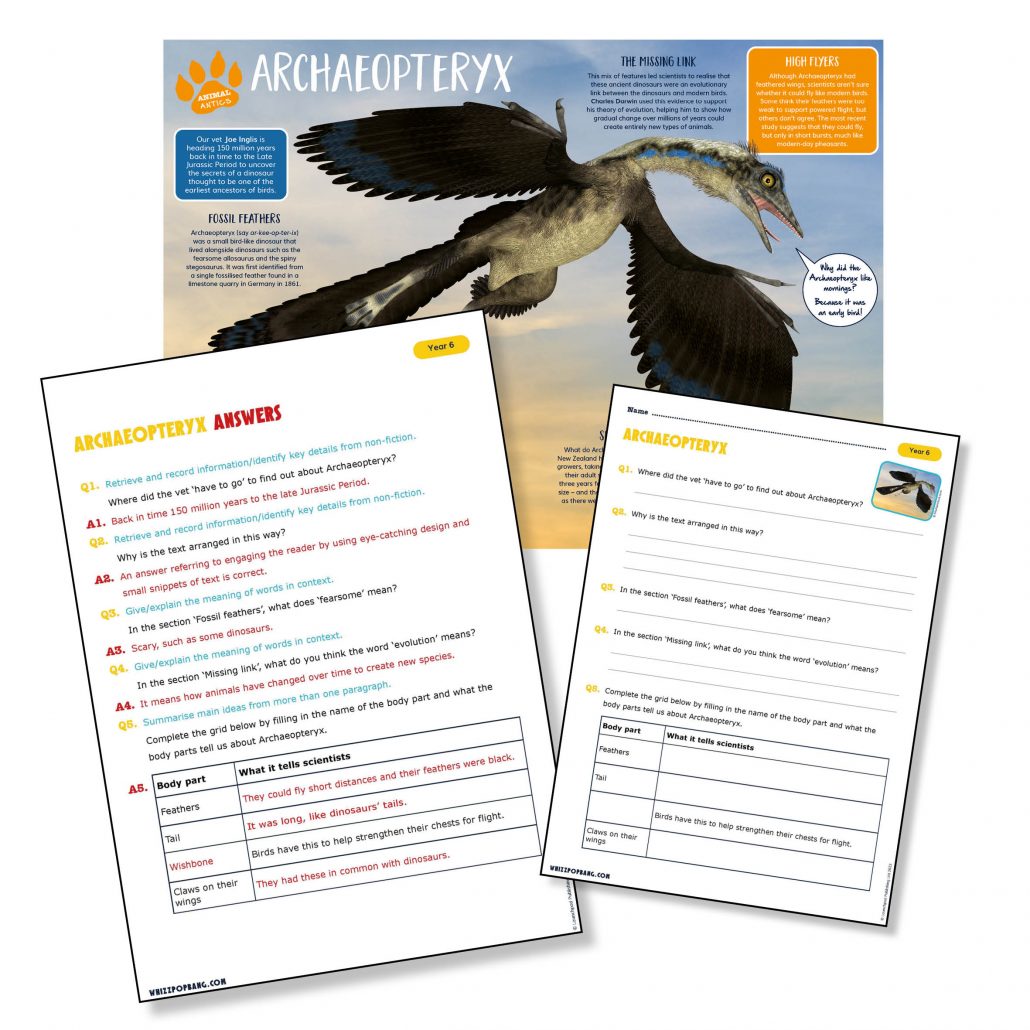 Whizz Pop Bang magazine and teaching resources are brilliant ways to enhance your school's science teaching:
We provide downloadable science lesson plans, PowerPoint presentations, hands-on investigations and science reading comprehensions written by primary school teachers.
Whizz Pop Bang teaching resources link to the National Curriculum, ensuring correct coverage.
All of our resources are year group specific, ensuring progression between the years.
We make cross-curricular links to other subjects, such as English, Maths, History, Geography, Art, Design and Technology and PSHE.
Prices from as little as £197.99 per year for a copy of Whizz Pop Bang magazine through the post each month and whole-school access to our ever-growing library of downloadable teaching resources, with unlimited teacher logins. <add in link>
We've also launched a new individual membership option so teachers and home educators can access all of our amazing downloadable resources for just £20 for the whole year. <add in link>