🐰 We've got an EGG-citing Easter competition for you! 🐰

We want to treat a whole class of children to some epic Easter science, so we're giving away 30 copies of our Easter Eggs-periments booklet! Children deserve a cracking treat to celebrate the end of this very unusual term, so here's a chance for teachers to win a set for their class, or parents to win a set for their child's class.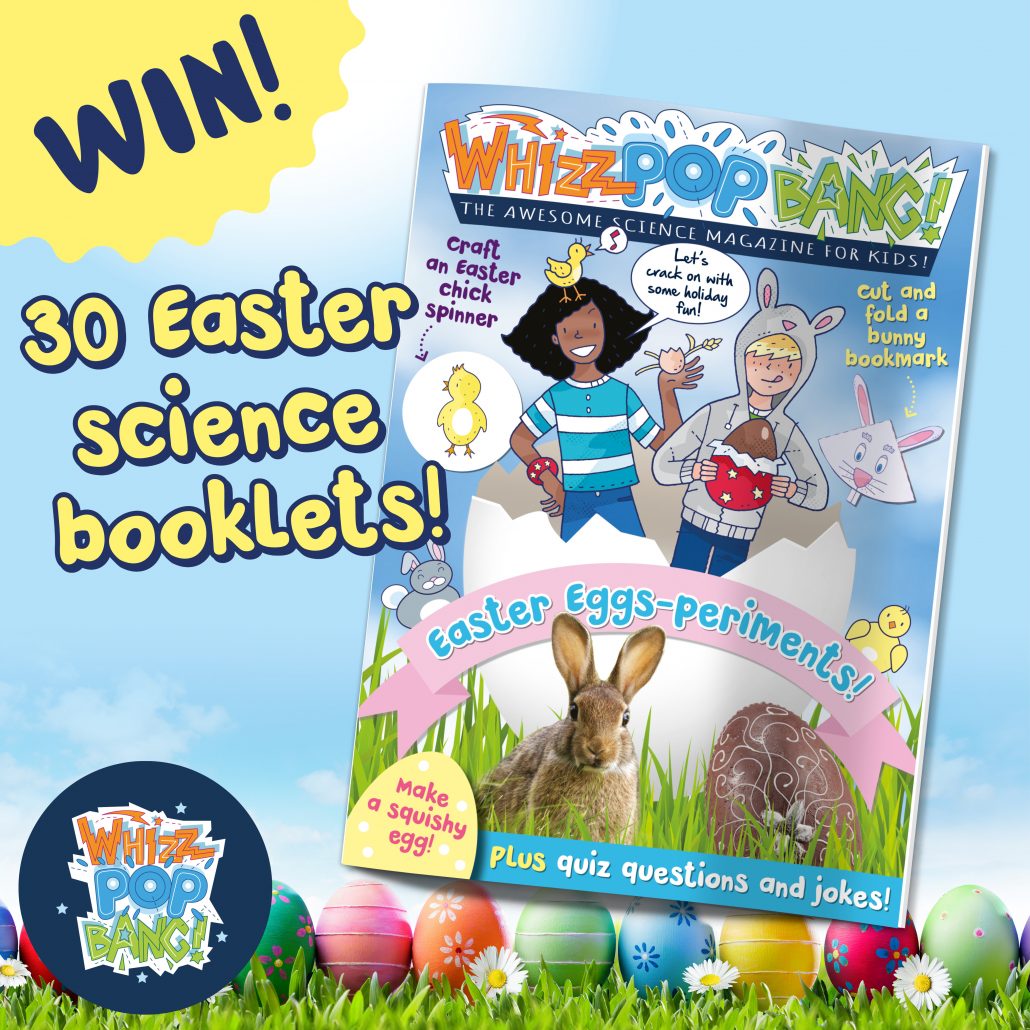 Whizz Pop Bang's Easter Eggs-periment booklet contains 12 pages of awesome science fun to keep children busy this holiday, including…

🐰 8 Easter Activities
🐰 Quiz Questions
🐰 Riddles
🐰 Jokes
🐰 Eggs-traordinary Egg Facts

To enter, simply answer this question in the comments.
Which of the below is NOT part of an egg?
A. Albumen
B. Bitumen
C. Chalaza
🐣 🐣 🐣 🐣 🐣
Claim your free Easter science experiments booklet!
This booklet is also available with every purchase from our website until 28th March! To claim your free booklet, simply use the code EASTER21 when you purchase any Whizz Pop Bang product or subscription*.
🐣🐣🐣 Find out more about this offer here 🐣🐣🐣

🐰🐰🐰 Visit our shop to browse Whizz Pop Bang goodies 🐰🐰🐰

* Offer valid until midnight on 28th March 2021 on Whizz Pop Bang shop products and new subscriptions only, whilst stocks last. Not valid in conjunction with any other offer.
This competition closes at midnight on 23rd March 2021. The winner will be contacted on 24th March and must provide their details within 24 hours, otherwise another winner will be drawn (we're really keen to get these booklets to children in time for Easter!) Whizz Pop Bang competition terms and conditions are here.