Whizz Pop Bang's seven days of prizes: day three!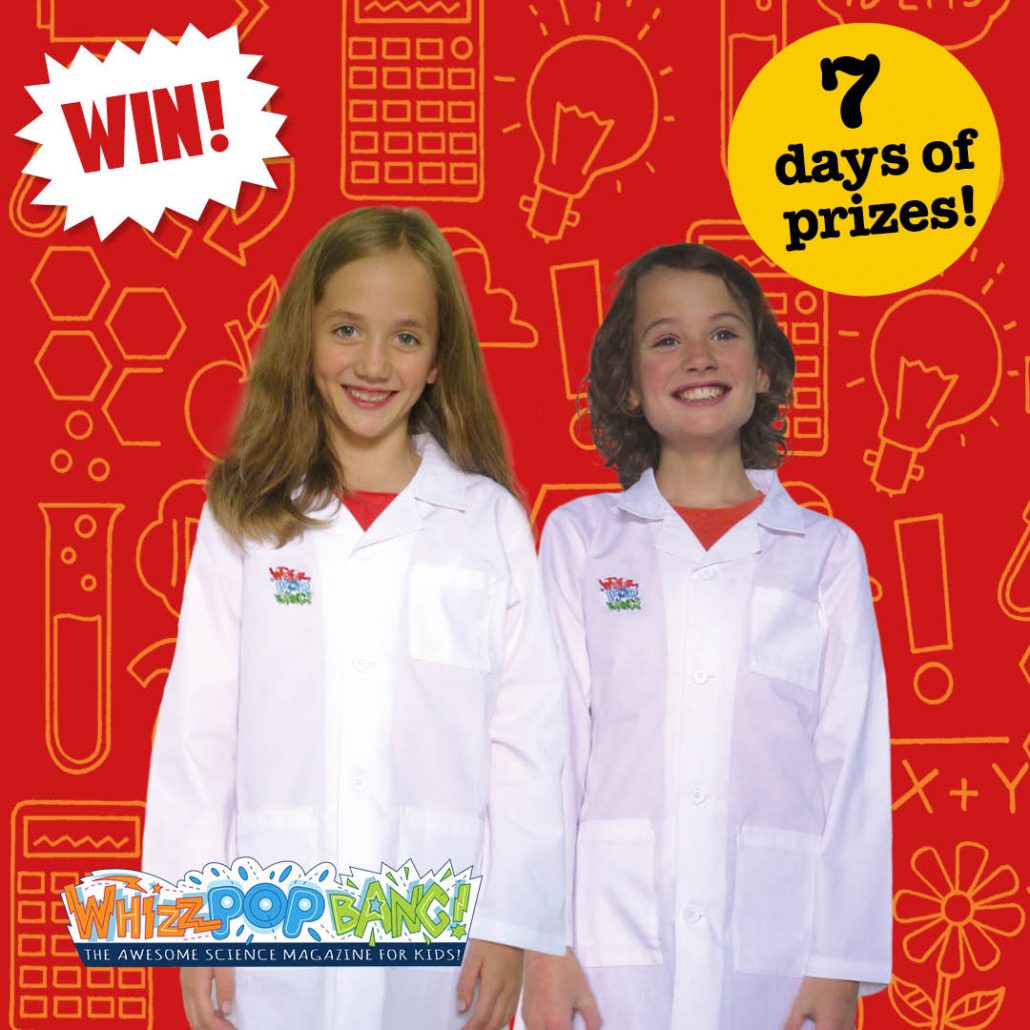 It's DAY THREE of WHIZZ POP BANG's SEVEN DAYS OF PRIZES!
Every day this week, you'll discover another competition to give Whizz Pop Bang fans a chance to win science-y prizes. Don't forget to come back tomorrow!
Today, we're giving away a Whizz Pop Bang lab coat in the size of your choice – but hurry, because this competition is only running for 24 hours!
Scientists-in-training will go beaker bonkers over our lab coats which will keep clothes in tip-top condition, even when experiments don't go quite as planned!
Each lab coat comes complete with three deep pockets, perfect for storing endless bits and bobs. It's the perfect gift for curious children who wonder why (and quite like making a mess at the same time!)
Available in four sizes to fit ages 5 to 13.
Just answer this question in the comments to be in with a chance of winning:
What is Whizz Pop Bang's robot called?
X
Y
Z
This competition closes at 7am on Tuesday 10th December 2019. For full terms and conditions visit whizzpopbang.com/terms