Here's your chance to pick up a prize that will keep scientists-in-training busy all summer long!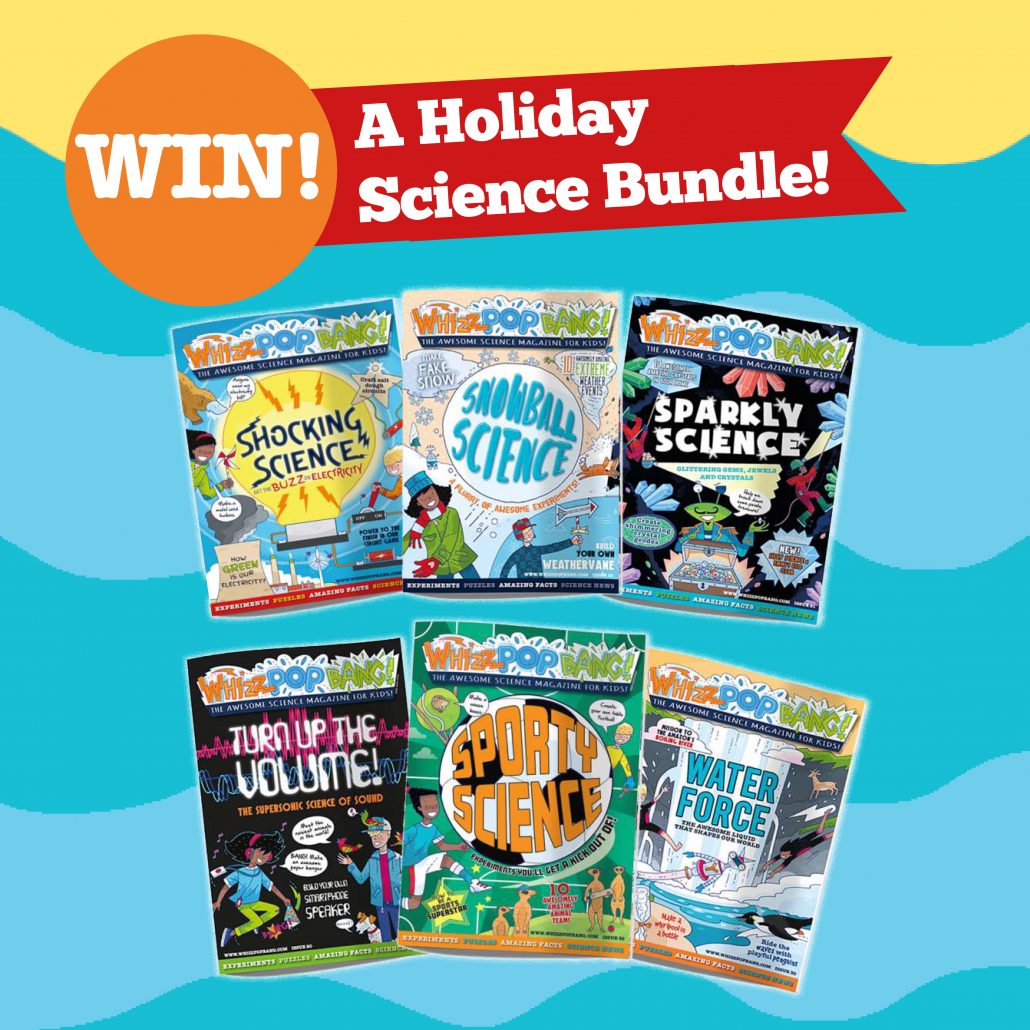 The Whizz Pop Bang Holiday Science Bundle is an ideal way to keep the kids happy over the holidays, or as a super birthday gift. Containing six issues of Whizz Pop Bang, this bundle is bursting with all sorts of amazing science to try at home or on holiday! It contains:
• Issue 18, Snowball science A flurry of awesome experiments
• Issue 20, Turn-up the volume: the supersonic science of sound
• Issue 30, Water force: the awesome liquid that shapes our world
• Issue 31, Sparkly science: glittering gems, jewels and crystals
• Issue 34, Shocking science: get the buzz on electricity
• Issue 35, Sporty science: experiments you'll get a kick out of!
And best of all? We've got a bundle to give away to one lucky Whizz Pop Bang fan!
Just answer the question in the comments to be in with a chance of winning:
A saline solution contains pure water and…?
A) Sand
B) Salt
C) Sugar
This competition closes at midnight on 8th August 2021. For full terms and conditions visit whizzpopbang.com/terms