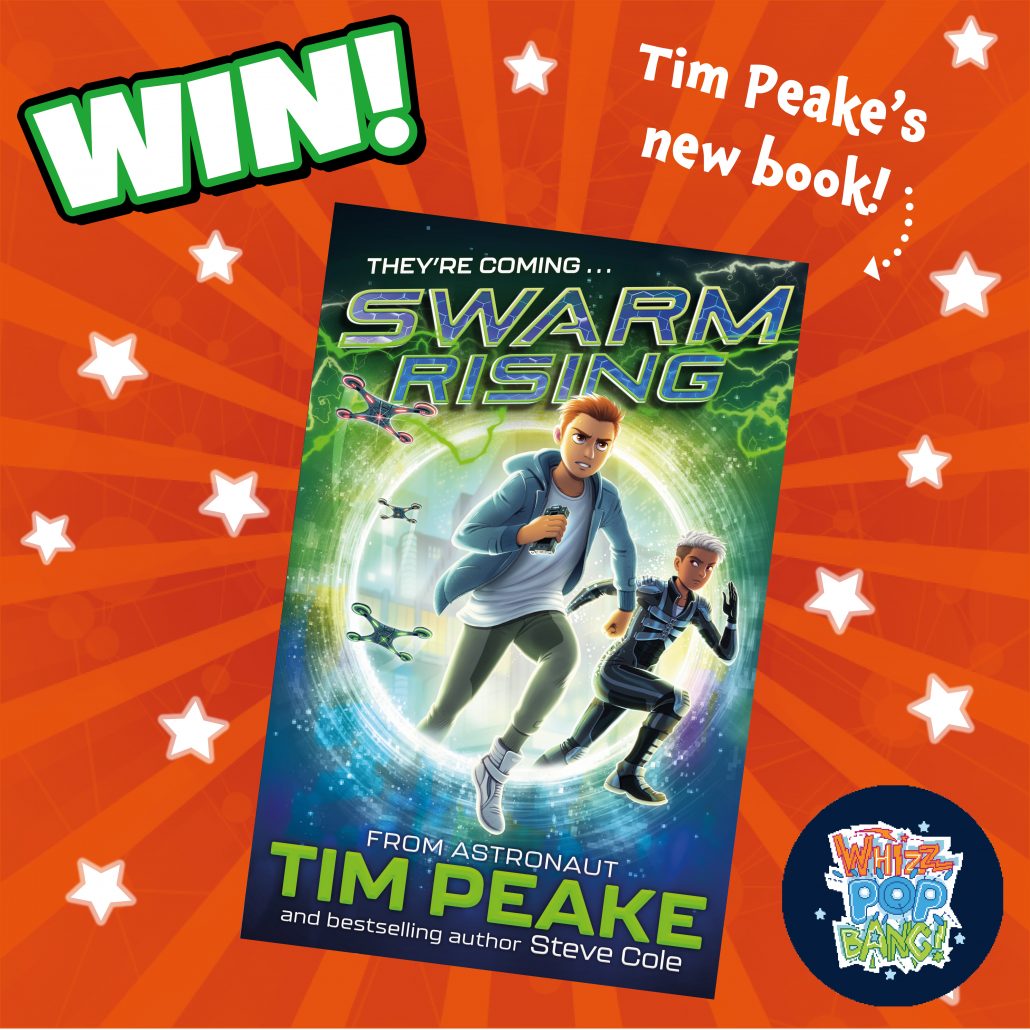 Astronaut Tim Peake travelled to the International Space Station in 2015 and spent 186 days orbiting the Earth and has shared some tales from this epic adventure with Whizz Pop Bang magazine in this brilliant blog post: Tim Peake spills the beans on life in space!
He's also just published his first children's book, along with bestselling author Steve Cole, based on space-age science and technology: Swarm Rising. We've got SIX COPIES to give away!

When Danny is kidnapped by Adi – who can run through brick walls and make cars drive on water – he realises that all humans are in danger. Adi is part of a super-advanced hive mind, the Swarm, which intends to protect the Earth from the environmental catastrophe caused by the human race.
Adi – Alien Digital Intelligence in the form of a girl – can bend the laws of physics and control digital data, but as a digital being she wants to know what it's like to be human. Which is where Danny comes in.
But what exactly is the 'help' the secretive Swarm is offering? Can Danny and his friend Jamila help Adi stop the Swarm Agents and give humanity a second chance?
Swarm Rising by Tim Peake & Steve Cole is available now.
To win one of SIX copies, answer this question in the comments:
What does ESA stand for?
A Egyptian Space Association
B Earth Seen Above
C European Space Agency
This competition closes at midnight on 31st October 2021. For full terms and conditions visit whizzpopbang.com/terms-and-conditions