Find out about some of the most amazing animal migrations on Earth in the brand-new edition of Whizz Pop Bang: ON THE MOVE!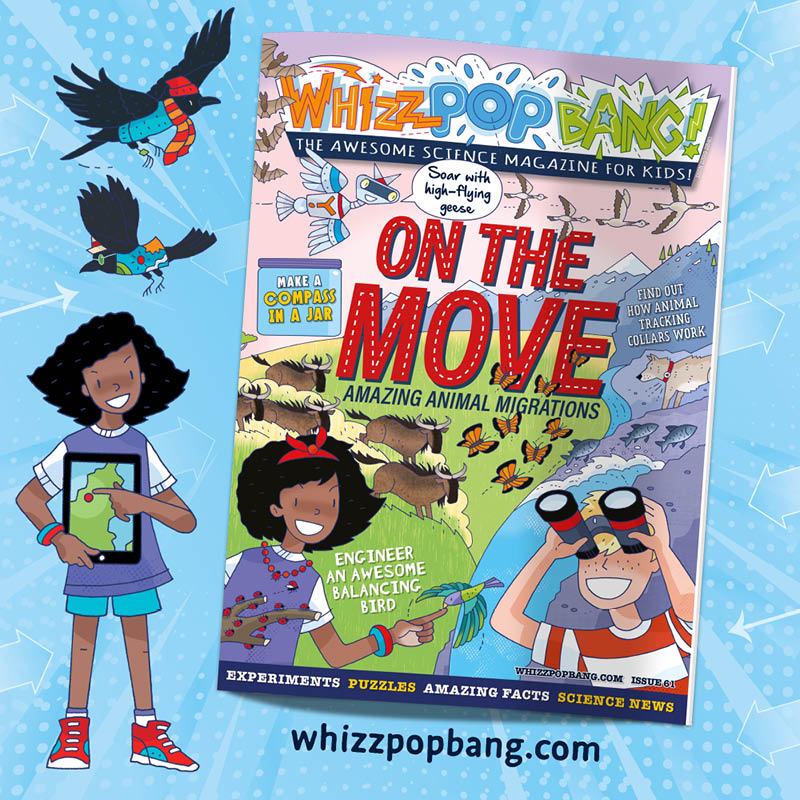 Come on an epic journey to investigate the science of migrations and travel. This issue, we'll…
🐦 Build a welcoming bird bath
🧭 Make a compass in a jar
🌊 Investigate the impact of oil pollution
🐯 Learn how animal tracking devices work
🦜 Craft a brilliant balancing bird
Plus experiments, jokes, riddles, quizzes, competitions and more! Sign up by 4th August 2020 to receive this issue. 
Here's a list of the extra bits you'll need to complete every activity this month. As ever, there is loads of science fun to be had, even if you don't have every single thing on the list. Let's get going!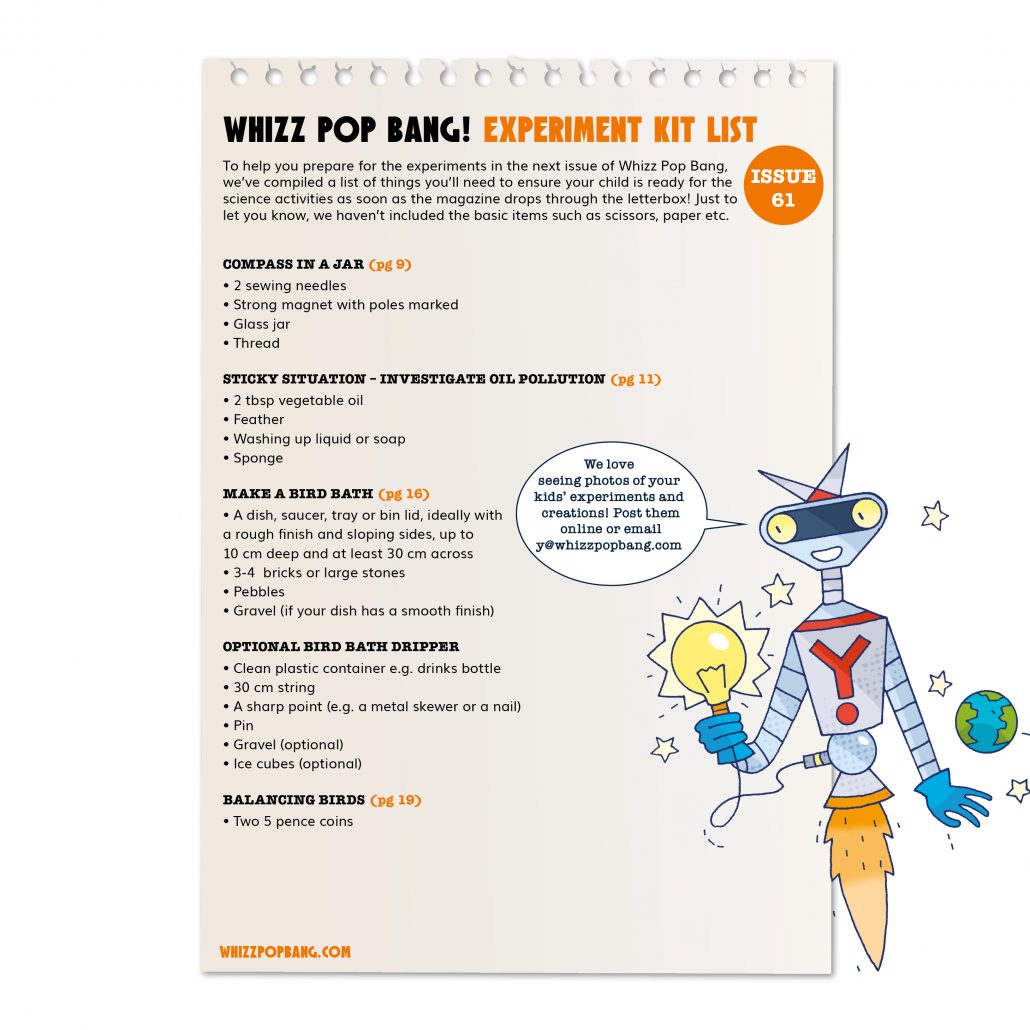 Here's a printable version of this month's kit list 👇