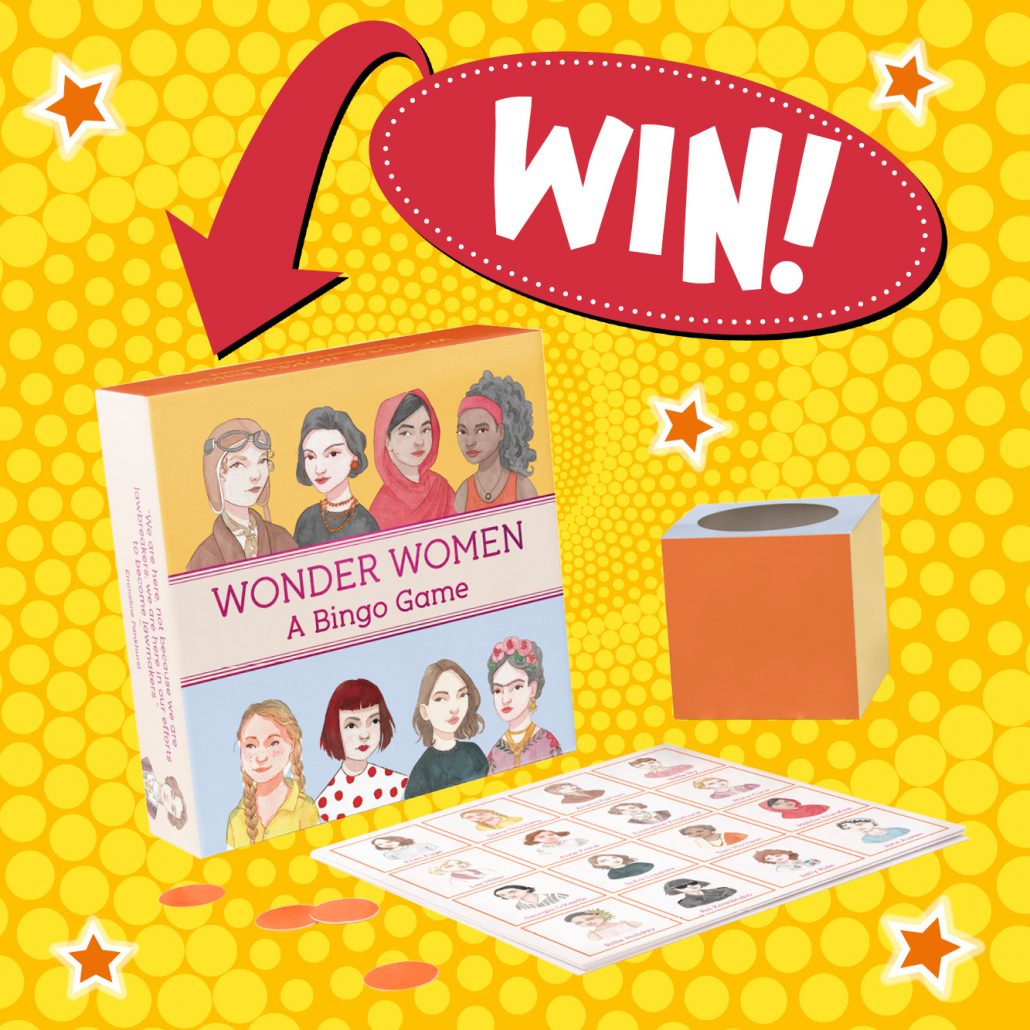 Want to win some brilliant games? We've got five sets of this inspiring bingo game to give away!

Wonder Women Bingo (written by Whizz Pop Bang writer, Isabel Thomas and illustrated by Laura Bernard) is based around the amazing achievements of 44 women, including loads of scientists!
Each set includes a booklet telling the stories of these women – did you know that mathematician Ada Lovelace realised the potential of computers back in the 1800s, or that cosmonaut Valentina Tereshkova zoomed around Earth 48 times in 1963?
This fab game will be available from Laurence King's online shop and good book shops from August, but if you can't wait until then, answer this question to be in with a chance of winning:
Which elements did Marie Curie discover?
a. Radium and polonium
b. Rhodium and palladium
c. Radon and platinum
This competition closes at midnight on Friday 31st July 2020. Whizz Pop Bang competition terms and conditions are here.