Have you ever wondered how to play mancala? It's an ancient game with lots of variations, but this brilliant video explains how to play one version of it.
If you'd like to try playing mancala, why not start by making your own upcycled set from planet-friendly materials?

Find out how to turn an egg box into an awesome African mancala game in Whizz Pop Bag: Safari!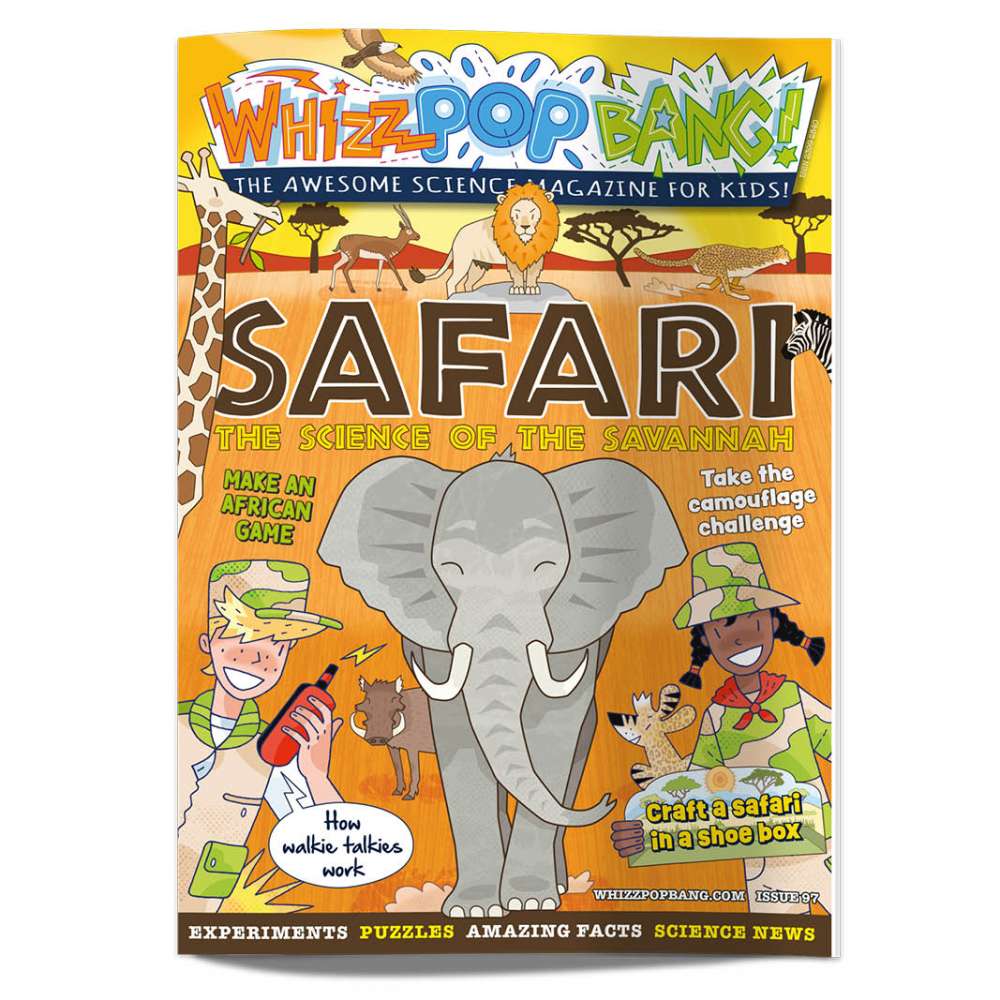 Get ready to journey through the African savannah inside this wild edition of Whizz Pop Bang! Look out for thundering wildebeest, circling vultures and mischievous meerkats whilst you find out about the incredible adaptations that allow animals to survive in scorching African habitats.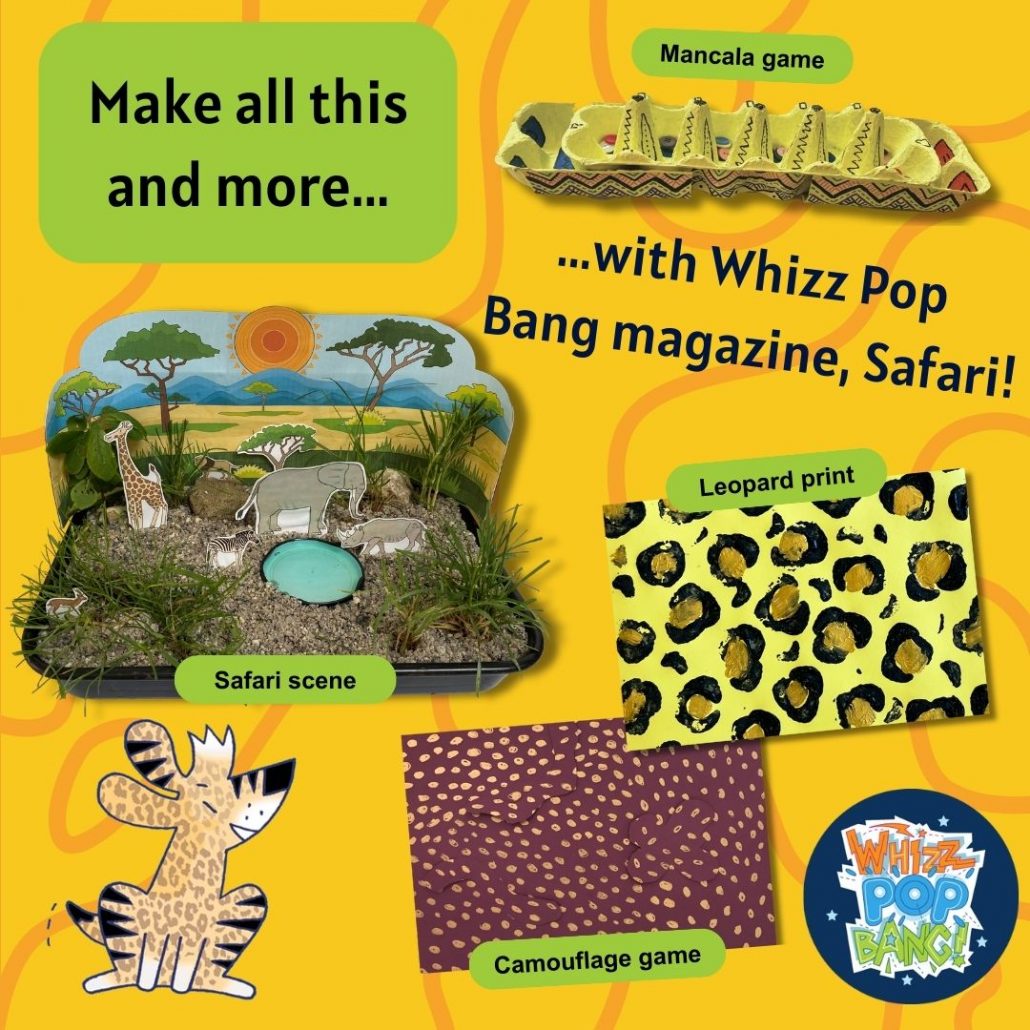 You'll be able to print leopard-print paper and craft a safari diorama, complete with its own watering hole and real live grass! Discover ten awesomely amazing safari animals, find out how walkie talkies work and get up close with one of the largest and most ferocious predators around – the glorious lion! Meet an elephant keeper at a very special Kenyan animal sanctuary, find out about Thomas Odhiambo who used science to find Earth-friendly ways to control pests on crops and see if you can spot the camouflaged creatures hiding in our photo gallery!