Whizz Pop Bang's seven days of prizes: day six!
If you've read the SCIENCE HEROES feature in WHIZZ POP BANG: SCIENCE SUPERPOWERS, you'll know all about Professor E. Paul Zehr. He's a neuroscientist, author and martial artist who studies the adaptability of the human body at the University of Victoria, Canada.
We've got two of Paul's books about the science behind superpowers to give away. PROJECT SUPERHERO is aimed at readers aged 8 – 12, while CHASING CAPTAIN AMERICA is for adults, so here's a prize you can share with your parents, grandparents, Scout leader, next-door neighbour, or any other grown up superhero fans you know!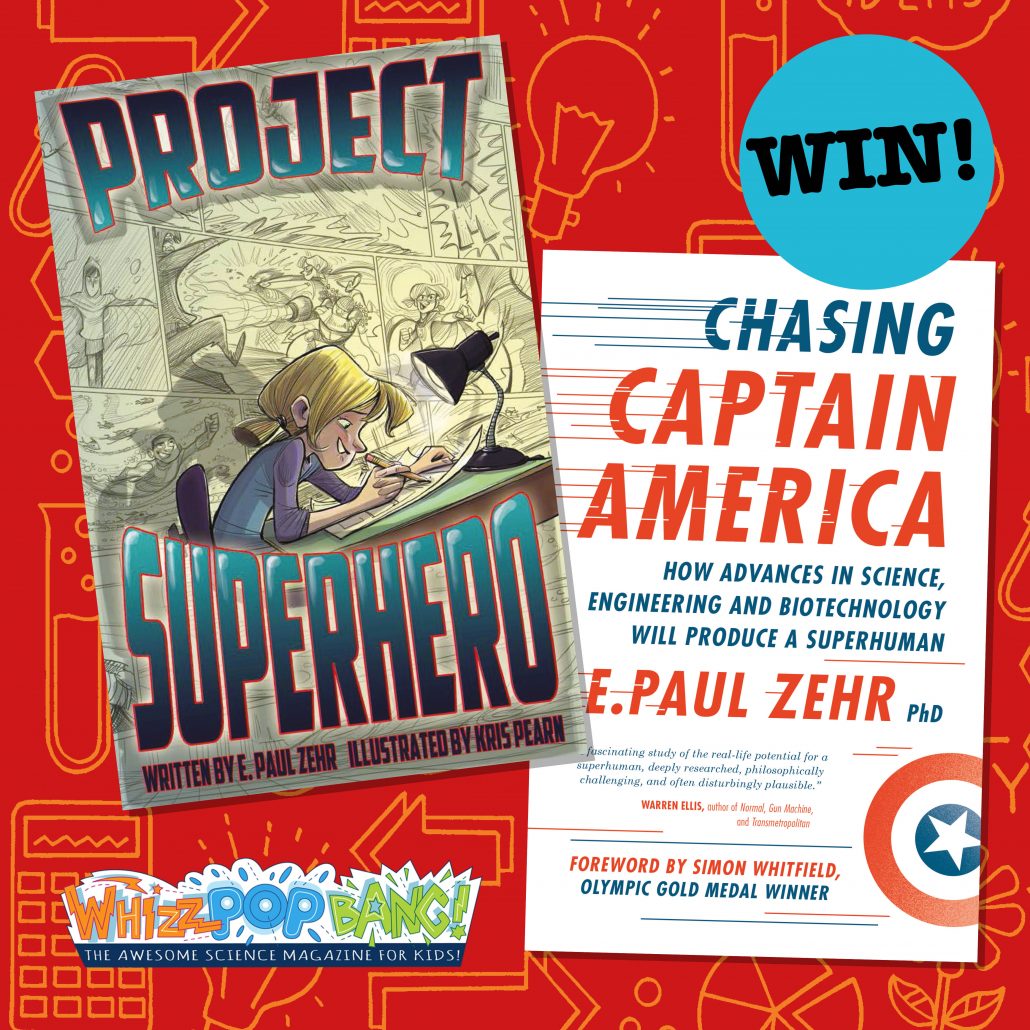 PROJECT SUPERHERO is the diary of Jessie, a 13 year old girl who is doing project on superheroes. Read advice from real-life heroes (including Olympian Clara Hughes, sailor Jessica Watson and Captain Marvel writer Kelly Sue De Connick) as one ordinary girl investigates what it would take to be Batgirl.
CHASING CAPTAIN AMERICA: How advances in science, engineering, and biotechnology will produce a superhuman is a book for adults about whether we can create a real-life superhuman by changing human biology itself!
To be in with a chance of winning these two books, just answer this question in the comments:
How long can a naked mole rat survive without any oxygen?
18 seconds
18 minutes
18 hours
This competition closes at midnight on 31st December 2019. For full terms and conditions visit whizzpopbang.com/terms