We've teamed up with Build Your Own to offer 10 lucky winners the chance to win a super cool Mini Builds Dragonfly.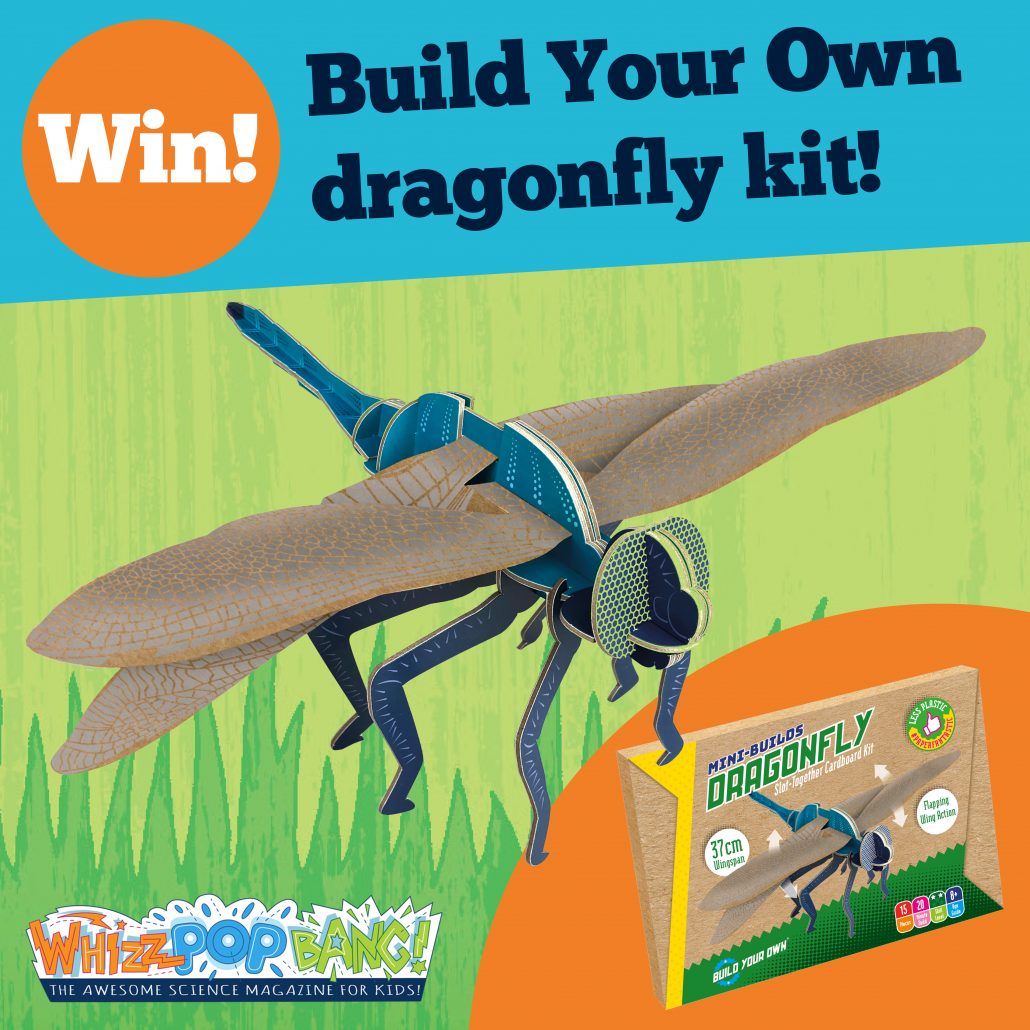 Made using 100% sustainable cardboard and paper, this awesome dragonfly is not only fun and engaging to play with, but also eco-friendly.
With a brightly coloured blue body and pull-tab flapping wing action, this water-residing minibeast is simply spectacular. And with a 37cm wingspan, it's sure to impress!
Easy to assemble using slot-together techniques – there's no glue, no mess, no fuss. Everything you need is provided in the kit – simply follow the instructions: press out the pre-cut parts, build and play!
This newly launched kit also comes with a press-out Dragonfly Fact Stand for children to learn about how this incredible creature has inspired engineers.
With 15 press-out parts and an estimated build time of 20 minutes, it's set at a skill level of 2 stars out of 5.
Build Your Own are the creators of an exciting range of award-winning, STEM-inspired children's toys that you can build yourself. The Build Your Own range is suitable for ages 8 to 100!
Answer this question in the comments for a chance to win one of 10 Dragonfly Mini Builds kits:
When did the first dragonflies appear on Earth?
A Around 3000 years ago
B Around 300 million years ago
C Around 3 trillion years ago
This competition closes at midnight on 30th September 2021. For full terms and conditions visit whizzpopbang.com/terms-and-conditions