Dressing up for Halloween? Why not make your own fake blood! It's scarily realistic, and edible too!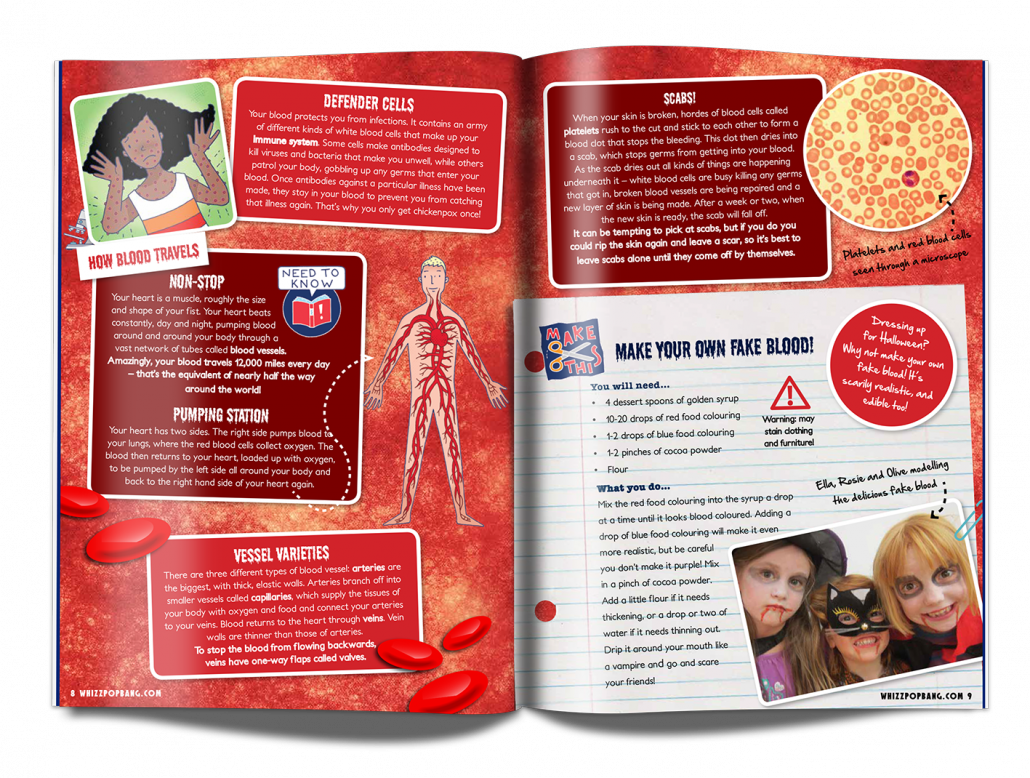 You will need…
• 4 dessert spoons of golden syrup
• 10-20 drops of red food colouring
• 1-2 drops of blue food colouring
• 1-2 pinches of cocoa powder
• Flour
What you do… Mix the red food colouring into the syrup a drop at a time until i t looks blood coloured. Adding a drop of blue food colour ing will make it even more realistic, but be careful you don't make it purple! Mix in a pinch of cocoa powder. Add a little flour if it needs thickening, or a drop or two of water if it needs thinning out. Drip it around your mouth like a vampire and go and scare your friends!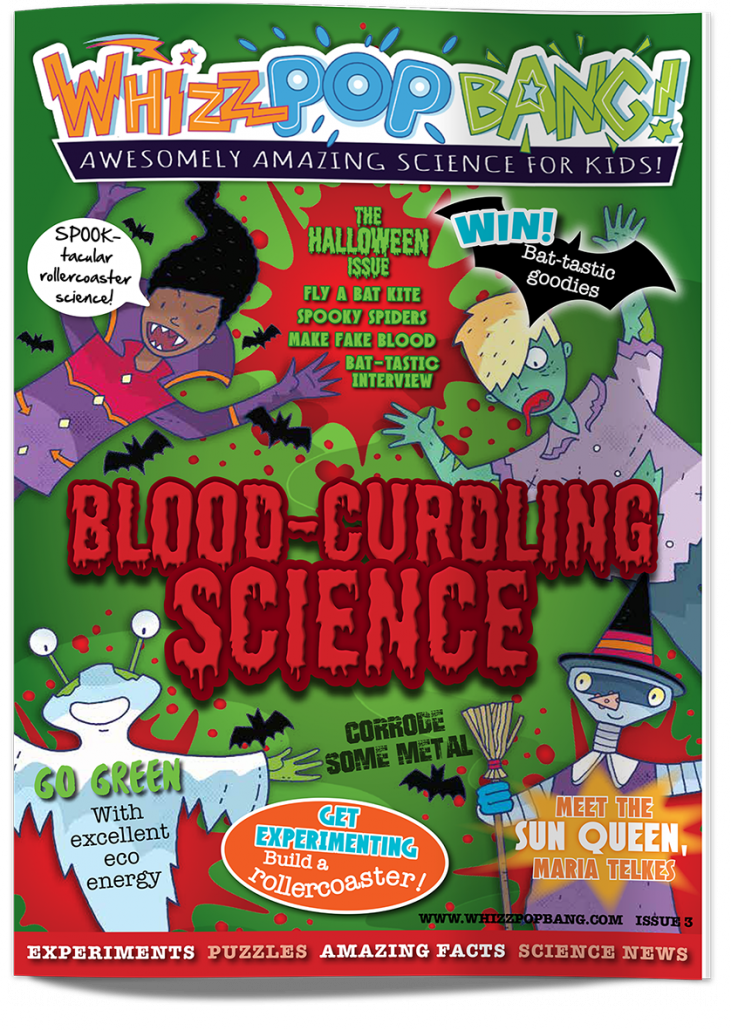 For more blood curdling scary science order a back copy of this issue of Whizz Pop Bang the awesome science magazine for kids.