Do you want to cover climate change in KS2 but don't know where to start?
Climate change is not specifically mentioned in the National Curriculum, but we all know it's an important topic that we need to teach. However, it is quite a complex subject and can be hard to explain to primary-age children.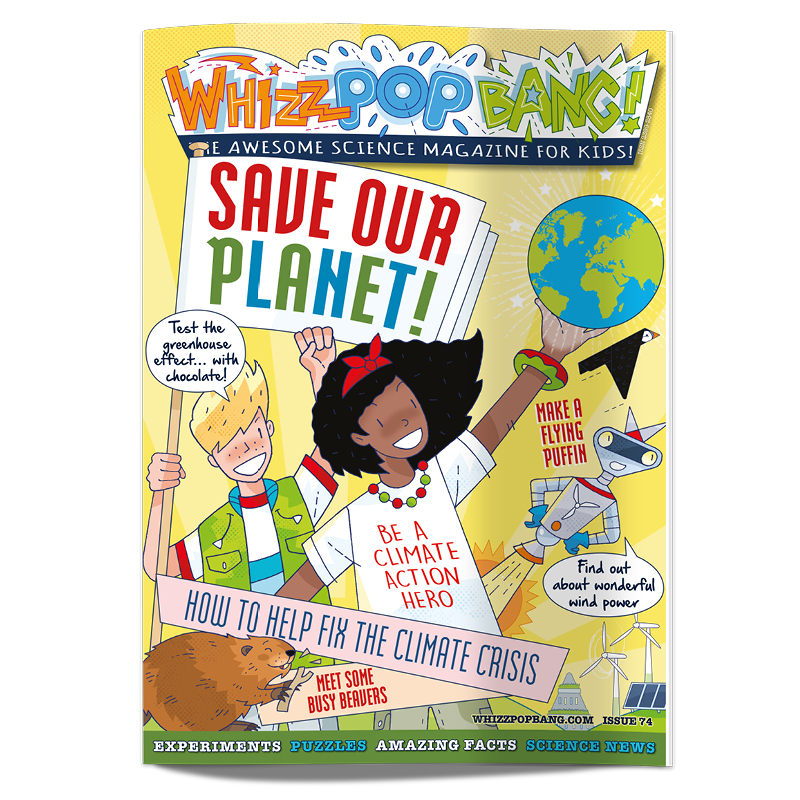 We have dedicated a whole magazine to explaining this topic in a child-friendly way, without making it feel scary.
---
How to explain greenhouse gases to Year 3 and 4, to help them understand how our planet is getting warmer.
In our library of downloadable science teaching resources, you'll find a new lesson pack that explains what climate change is, using simple terms so children can easily understand it. The lesson plan includes a simple experiment that uses chocolate, an upturned glass and a sunny spot to demonstrate the greenhouse effect.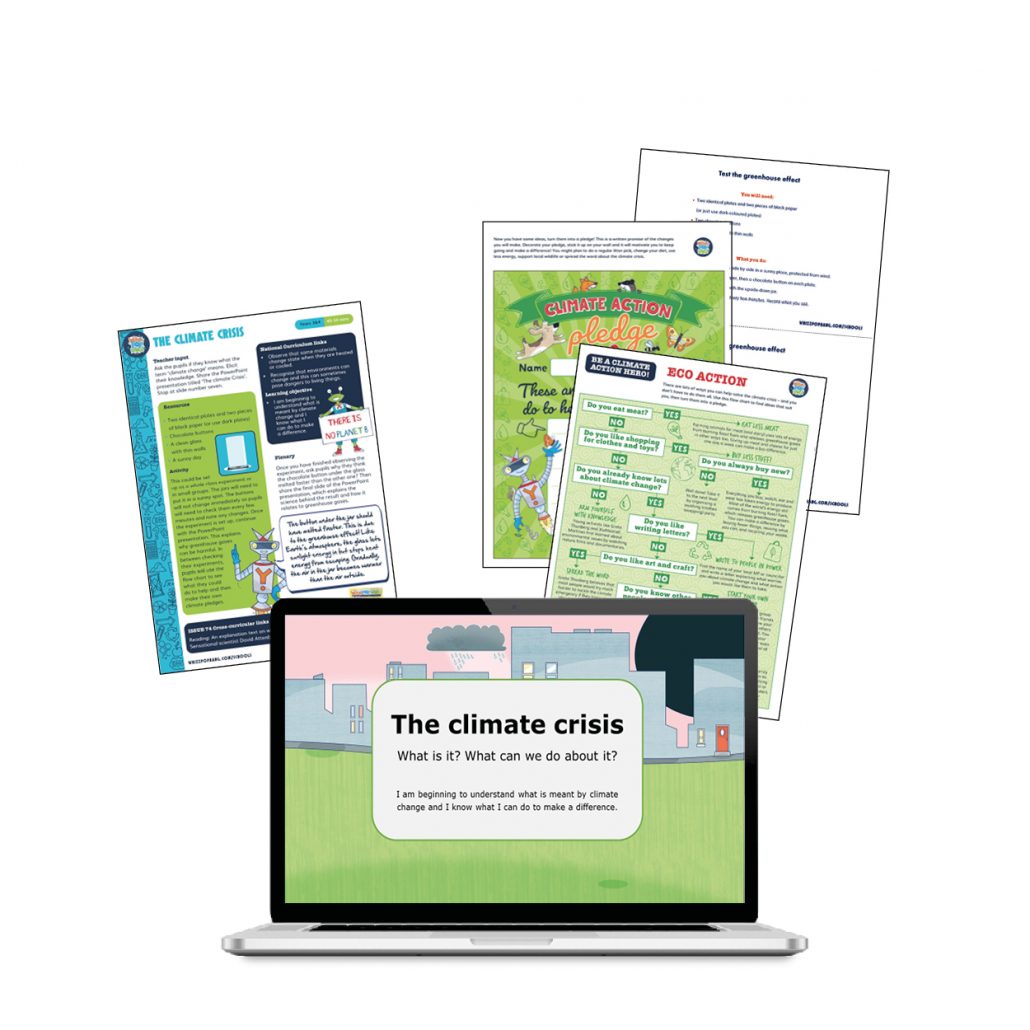 Climate change can be a scary subject, so we've tried to make the messaging as positive as possible so that children understand that if we act now, it's not too late. Even though they might not be old enough to vote or make rules about the way we live, they are never too young to speak up and influence those in power. We have included a flow chart to help them identify ways in which they are able to make positive changes towards helping to stop global heating. We have also included a climate pledge for children to fill in. Maybe your whole class could make a climate pledge together to display in class so that you can keep checking in and making sure you are all sticking to it.
How can I create a climate change debate in my classroom?
Debates are a great way to get children inspired and motivated. In our Year 5 and 6 pack, we have written a fictitious letter from a made-up sustainable energy department, stating that it would like to offer a few schools in the area some renewable energy resources. Your pupils can debate where might be a good place to install wind turbines or solar panels on your school premises and how the scheme might impact school life. The discussion pack also includes two explanation texts, one on solar panels and the other on wind turbines.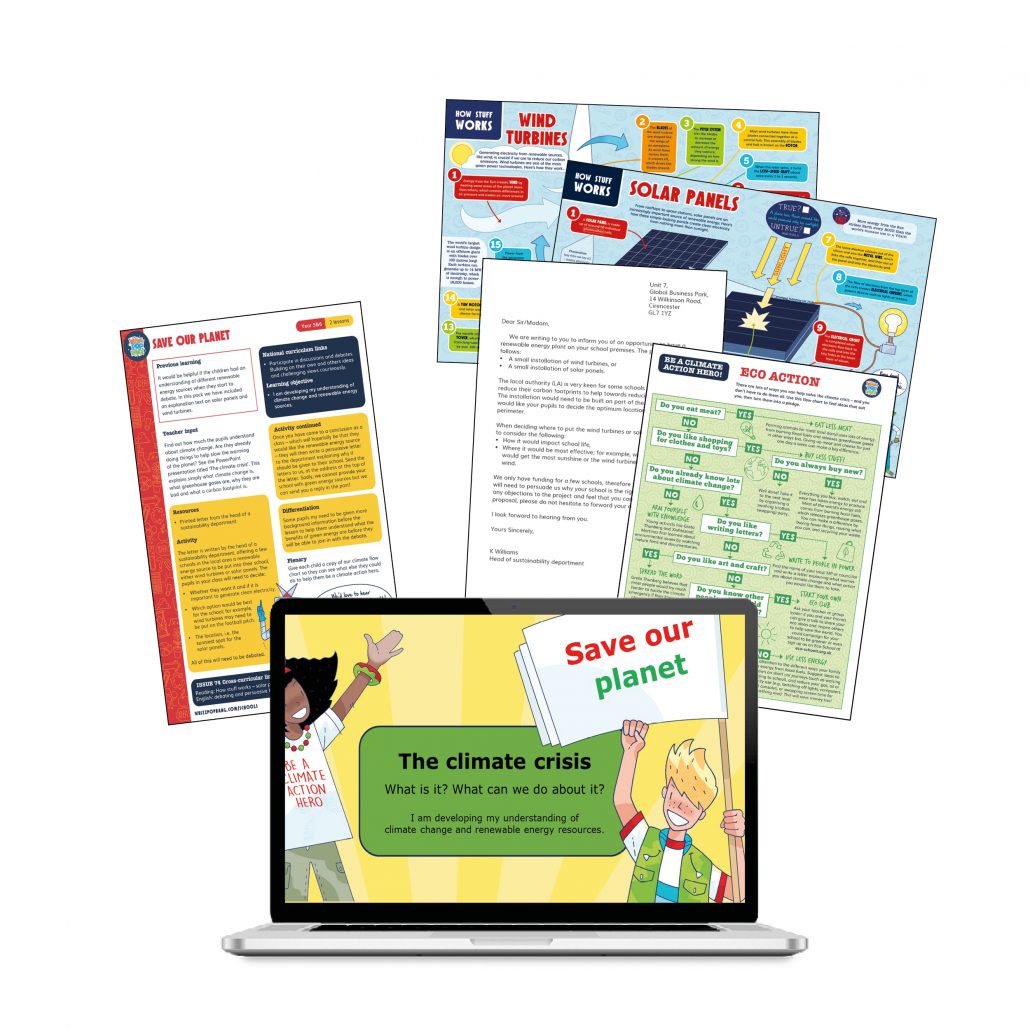 Guided reading
To help consolidate pupils' learning, why not introduce some climate-themed reading into your English sessions from our downloadable reading resources?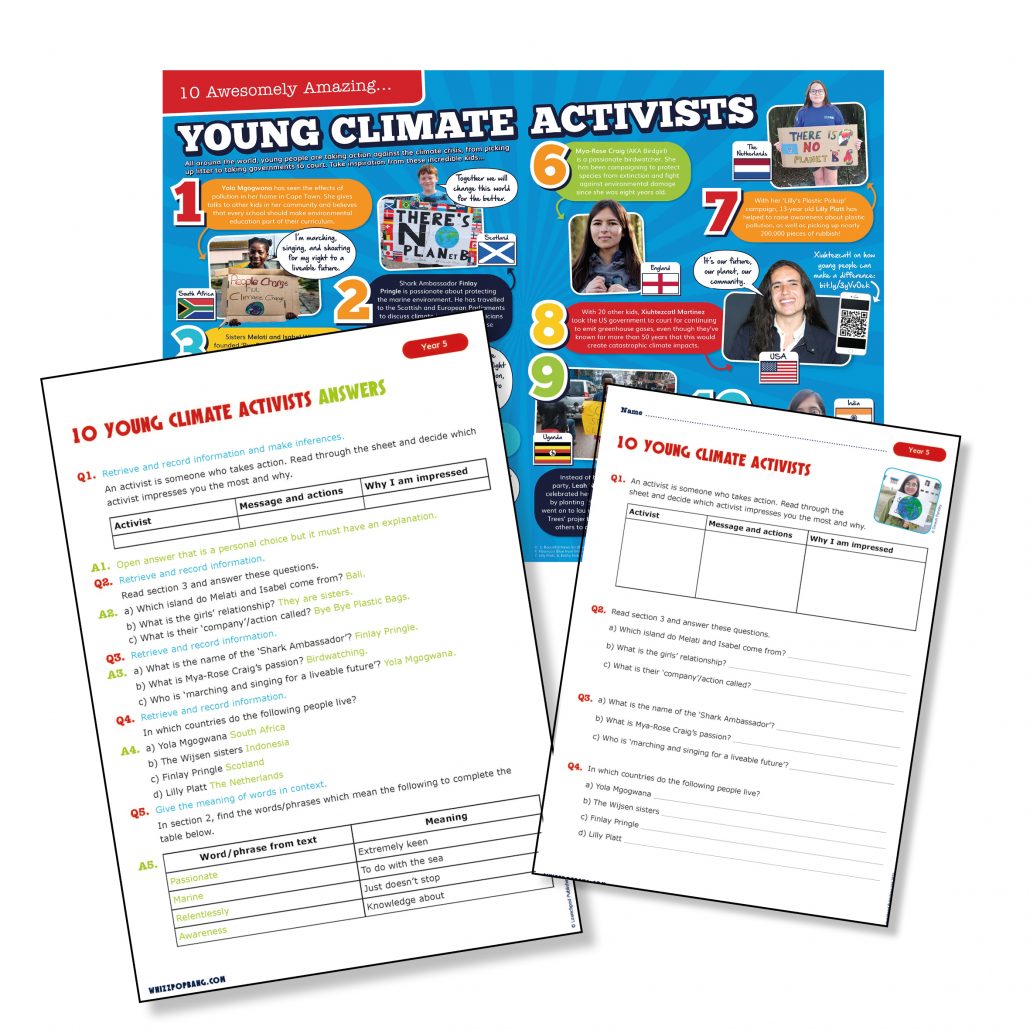 We have an inspirational information text for Year 5 readers, showcasing the achievements of ten amazing young climate activists.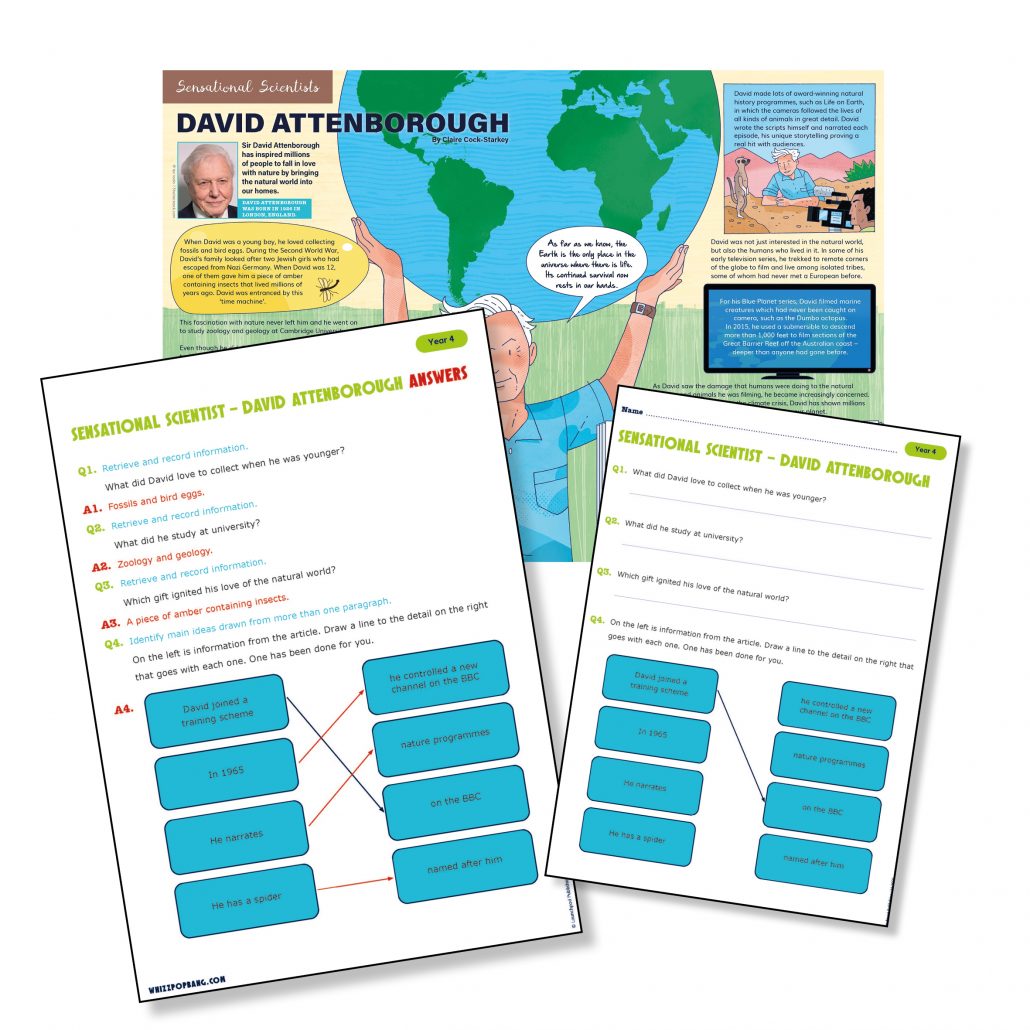 Inspire your Year 4 class by reading about the life of sensational scientist David Attenborough.
There's a fascinating explanation text on wind turbines for Year 3.
For Year 6, we have an interview with plant biologist Professor Joanne Chory, who realised that she could use her knowledge of biology to help solve the problem of climate change.
"Great resources! Using as a whole class reading text – my year 4 class will love it! Lovely, visual text in the format of an interview and a good range of questions, (including 'test style') which all fit nicely into the VIPERS strands! Thank you!"

Year 4 teacher