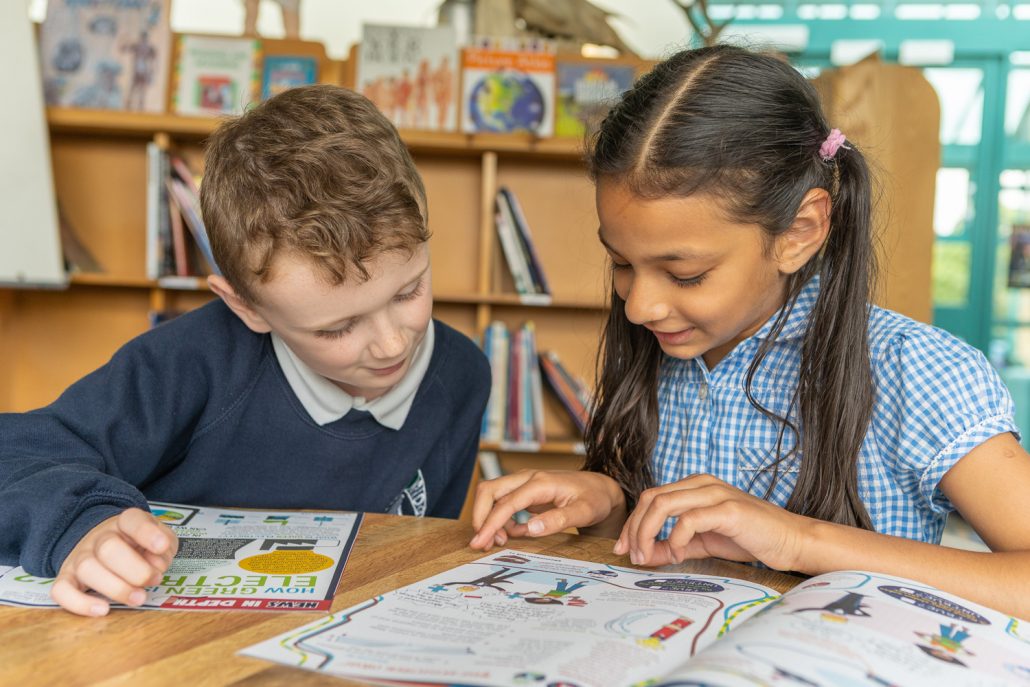 It's easy to think that vocabulary relates just to English Lessons, but this is not the case, as language is at the heart of education and every subject taught in schools. Using and understanding words does not only help pupils to achieve academically, it is also fundamentally important in helping them to develop into well-rounded individuals.
A leading academic, Professor Maggie Snowling CBE, President of St John's College, Oxford, stated: "Language is the foundation of education and is vital for social and emotional development. Children with poor oral language are at high risk of poor literacy and hence, educational failure. They can also experience difficulty in communicating to make friends, to join in activities and to express their feelings."
Vocabulary is one of the threads which runs through every curriculum area. In order to explain a science investigation or describe what they see, pupils need to have a bank of scientific words. The Oxford University Press conducted research into why closing the word gap matters. During their research, they questioned over 1,000 teachers and 69% of Primary school teachers felt the word gap is increasing.
Jane Harley, Strategy Director, UK Education, Oxford University Press, said: "Over half the teachers surveyed reported that at least 40% of their pupils lacked the vocabulary to access their learning."
There is evidence to suggest that pupils with poor vocabulary at the age of thirteen are less likely to achieve during their GCSEs. It has been evident for years that pupils are coming into Primary school with limited vocabulary and poor communication skills.
As Andrea Quincey (Head of English, Primary, at Oxford University Press) states: "Talk to anyone involved in primary education and most will tell you limited vocabulary and poor communication is the 'number one issue'. The reasons for this are many and complex but one thing is clear: this word gap affects EVERYTHING."
What can we, as Primary school teachers, do to close the word gap?
We need to address vocabulary in every subject area taught. Science is a great place to start. All Science Coordinators will be ensuring there is progression across year groups, which should include scientific vocabulary. Teachers should have words displayed in their classroom or role play corners with word mats available for pupils to use when they are predicting, experimenting, investigating, discussing and evaluating. We have started to develop posters and knowledge organisers for each area of the science curriculum. Here is a free example to download…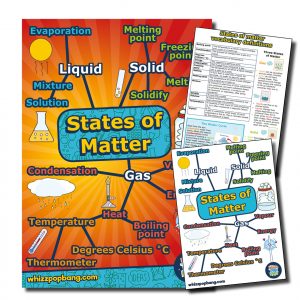 They are all year group-specific and there are definitions on the reverse of the word mat, alongside key information the children need to know.
As stated previously, it is important that language is embedded throughout the subjects, and our teaching resources will provide the perfect links with reading. In our reading spreads, we ensure that we use the correct scientific vocabulary, explaining how to pronounce a tricky word by placing the phonetic spelling next to it. For example, nephrons (say neff-rons). Linking science and reading is a great way to deepen children's science vocabulary knowledge.
"Research has shown that children are more likely to read texts that are meaningful and enjoyable. Schools, therefore, can play a major role in children's lives by developing a love of reading and making available a wide range of interesting and accessible texts," stated Dr Ian Thompson, Associate Professor of English Education and Nicole Dingwall, a Curriculum Tutor on the PGCE English course at the University of Oxford.
Without doubt, research shows us that vocabulary is key to academic success and personal wellbeing. As Ofsted's new framework focuses on the whole curriculum, it is important to demonstrate a clear progression of vocabulary throughout each of the different areas and not just English.
---
To find out more about our teaching resources, click here.
Read the OUP's full report here: